Verizon and General Motors Annuitize Defined Benefit Obligations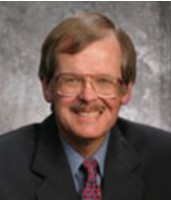 Verizon Communications Inc. plans to transfer pension assets to The Prudential Insurance Company of America by the end of 2012 as part of its goal to "de-risk" its pension plan.

Pension payments for approximately $7.5 billion owed under The Verizon Management Pension Plan, which covers almost 41,000 current management retirees, will be fulfilled by Prudential under the agreement announced in October. Verizon has a total of $30 billion in outstanding pension obligations.
The plan does not affect current management employees, former management employees who retired on or after Jan. 1, 2010, and certain other retirees (some of whom may have been formerly employed by MCI). Past and present union-represented employees are also not subject to the agreement.

General Motors and Ford Motor Started the Pension Transfer Trend

Verizon's purchase of a single premium group annuity follows similar announcements by General Motors and Ford Motor Company earlier this year. In a June column titled "GM and Ford Offer Retirees Lump-sum Pension Payments," we reported that GM is offering lump-sum cash payments to 42,000 eligible salaried retirees who receive monthly pension checks. Additionally, GM is outsourcing pension administration for an additional 76,000 U.S. salaried retirees.

Prudential Financial Inc. was also selected to administer the new GM pension program, which is being funded through a group annuity contract. Pension payments to these GM retirees, which are not expected to change in terms of monthly benefits, will begin in 2013 under the new plan. Unlike the lump-sum buyout, annuitizing the plan through Prudential does not require approval from the individual plan participants.

GM planned to pay between $3.5 and $4.5 billion as a cash contribution to its U.S. salaried pension plans in order to purchase the annuity and increase pension plan funding levels.

Verizon Plan Participants File ERISA Litigation

Verizon's pension announcement quickly led to ERISA-related litigation when two Verizon plan participants filed a federal suit in U.S. District Court for the Northern District of Texas on November 27th. In the complaint, the plaintiffs allege that the plan allows Verizon to "evade the dictates of the Employee Retirement Income Security Act of 1974 … and the protection accorded by the Pension Benefit Guaranty Corporation ("PBGC")."

Federal judge Sidney A. Fitzwater ruled against plaintiff attorneys who sought to block the Verizon pension transfer. The judge noted that under the summary plan description ("SPD"), Verizon as plan sponsor "reserves the unlimited right to amend, modify, suspend, terminate or partially terminate the plan at any time at (its) discretion, with or without advance notice to participants."

Since anticipated retiree benefits to be paid by Prudential are the same as those under the Verizon plan, the judge further ruled that the plaintiffs did not prove the loss of any benefits.

Of particular interest to other plan sponsors who are contemplating similar pension transfers, the judge stated that it is not a fiduciary act to amend or terminate a pension plan.

Pension Terminal Funding Gains Momentum

The transfer of payment obligations is also known as "pension terminal funding." When this happens, a plan sponsor transfers a defined amount of outstanding pension obligations to an insurance company in exchange for an advance premium and administrative costs. The insurer then assumes liability for the payments, and the transferred pension obligations are removed from the balance sheet of the original plan sponsor.

Another reason that plan sponsors with available cash may find a pension transfer attractive is that the firm is then no longer subject to the vagaries of changing accounting rules regarding the transferred pension obligations. Since the passage of the Pension Protection Act in 2006, pensions are increasingly treated as long term liabilities that need to be tightly funded and accounted for on a short term basis.

The Future of Pension Terminal Funding

Prudential reportedly provides pension plan services to 3.7 million workers and retirees for many corporations nationwide. In an SEC filing earlier this year, Prudential announced their plans to expand in the area of pension risk transfer solutions. As more pension plan sponsors seek to manage their exposure to risk, the potential for increased pension transfer transactions may gain traction in 2013.

December, 2012
---
ABOUT THE AUTHOR:
By Mark Johnson, J.D., Ph.D.
Mark Johnson, Ph.D., J.D., is a highly experienced ERISA expert. As a former ERISA Plan Managing Director and plan fiduciary for a Fortune 500 company, Dr. Johnson has practical knowledge of plan documents as well as an in-depth understanding of ERISA obligations. He works as an expert consultant and witness on 401(k), ESOP and pension fiduciary liability; retiree medical benefit coverage; third party administrator disputes; individual benefit claims; pension benefits in bankruptcy; long term disability benefits; and cash conversion balances.
Copyright ERISA Benefits Consulting, Inc.
Disclaimer: While every effort has been made to ensure the accuracy of this publication, it is not intended to provide legal advice as individual situations will differ and should be discussed with an expert and/or lawyer.
For specific technical or legal advice on the information provided and related topics, please contact the author.