What Is Secondary Meaning? Can a Survey Help?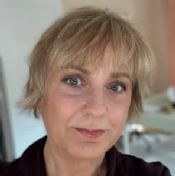 The concept of secondary meaning is straightforward in intellectual property matters. A secondary meaning survey typically seeks to assess whether a "significant" or "substantial part" of the customer class associates a trademark or trade dress with a single source.
Descriptive marks are not ordinarily protectable as trademarks. If they have acquired a secondary meaning, however, they may be able to be protected. Secondary meaning is achieved when relevant consumers come to identify a mark with a certain product or service over time. When this happens, a descriptive mark that a business would not have been able to register initially, because it related to the class of products and not the specific brand, may achieve protected trademark status.

Although each of the eleven circuits have formulated some version of a multi factor test to assess whether a mark has acquired secondary meaning, the Federal Circuit has clarified its own test, identifying the following factors that should be "weighed together":

-Association of the trade dress with a particular source by actual purchasers (typically measured by customer surveys);

-Length, degree, and exclusivity of use;

-Amount and manner of advertising;

-Amount of sales and number of customers;

-Intentional copying; and

-Unsolicited media coverage of the product embodying the mark.

Secondary Meaning Survey Experience

If your case involves a trademark that has possibly achieved secondary meaning, a trademark survey may be the difference in winning and losing. Survey evidence is a common way of proving secondary meaning, a crucial step in trademark litigation. Specifically, a secondary meaning survey typically seeks to assess whether relevant consumers associate a trademark or trade dress with a single source. If relevant consumers associate the mark with a single source (rather than associating the mark with the class of products as a whole), this provides strong evidence that the mark has acquired secondary meaning.

Secondary meaning may be measured through questions such as the following:

-Have you ever heard of [the trademark] with regard to [the context]?

-(If "yes" above:) Do you associate [the trademark] with one company, more than one company, or no company?

-(If "one company" above:) What company do you associate with [the trademark]?

Secondary meaning exists if respondents associate the trademark or trade dress with only one company. Although not required (a.k.a "anonymous source rule), secondary meaning surveys may ask the third question ("what company") as a way to identify whether the trademark or trade dress is typically associated with the plaintiff or the defendant.

The measurements from these questions can be compared against standard sources or past precedents, to evaluate whether or not secondary meaning is present in sufficient quantity as to be considered substantial or relevant.
---
ABOUT THE AUTHOR:
Harper Litigation Consulting and Research
Founded in 2005, Harper Litigation Consulting and Research has been trusted by hundreds of law firms. Ms. Rhonda Harper is a courtroom proven expert witness, having testified in virtually every circuit, along with AAA, JAMS, TTAB, and the PTO. As a former Fortune 100 chief marketing officer and an adjunct marketing professor, she has provided testimony in cases involving intellectual property infringement, misleading advertising, licensing, breach of contract and performance, unfair competition, consumer privacy, personal injury, and more. Ms. Harper has conducted or rebutted more than 200 intellectual property surveys.
Copyright Harper Litigation Consulting and Research
Disclaimer: While every effort has been made to ensure the accuracy of this publication, it is not intended to provide legal advice as individual situations will differ and should be discussed with an expert and/or lawyer.
For specific technical or legal advice on the information provided and related topics, please contact the author.