ZIP Code Collection Litigation Pursuant to California's Song-Beverly Credit Card Act & Similar Acts Nationwide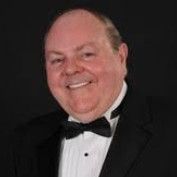 The author, renowned nationwide banking expert witness Don Coker, explains some of the important issues and considerations for defendants and plaintiffs in ZIP code collection litigation.
This article is not a "backgrounder" and assumes that you are familiar with the recent California Supreme Court decision that gave rise to the current crop of lawsuit filings. You probably know that these ZIP code collection lawsuits are being filed in many states at this time.

Here are the pros and cons for both sides of these ZIP code collection cases viewed from first the Prosecution side and then from the Defense side:

Prosecuting
1. Depending upon which jurisdiction you are prosecuting this type of litigation in, there is the obvious advantage that the law or court ruling apparently defines a ZIP code as "personal identification information" (sometimes referred to as "PII") or some similar term. Presumably, this assumption is based upon the idea that if you do an Internet search of the person's name and Zip code (more precisely, a search through a subscription address look-up service), then you can often find the person's full address. In other words, the Zip code is looked on as a key to unlocking the entire address. It doesn't work in all cases, but it would work in many. And when you are processing thousands or millions of transactions, you would be able to collect enough "hits" to make it economically feasible to compile a customer list that could be used for further marketing or alternatively sold to a third-party for marketing purposes, or both.

2. Retailers are allowed to collect personal identification information but not for marketing purposes. Therefore, a case against a retailer should concentrate on how the retailer used the collected information.

3. It is also significant to note what happens to the ZIP code information that is collected. If the ZIP code information is stored in the retailer's computer database, then that is problematic.

4. Economic damages are presumed to be possible in covered situations where the purchaser has provided the retailer with their ZIP code, and the legislation does not require the proof of economic damages.

5. One of the issues discussed in these cases is if the ZIP code by itself is capable of resulting in damages. However, that is a fallacious argument since the customer's name is known; and a search of a commercial database for the customer's name within the specified ZIP code might very likely yield the customer's entire address. Compiling the customer's entire address could render void the customer's efforts to protect their personal confidential financial information by making the information available on a list sold to another company for marketing purposes. Also, it has happened in the past that criminals have actually been able to purchase these customer lists ostensibly for legitimate purposes but for the actual purpose of perpetrating fraud.

Defending

1. If I were defending one of these cases, then I would make the case that the Zip code does not really provide what I would consider a reliable means of determining a person's address and other personally identifiable information. For example, is it possible that there could be more than one Mary Smith within a certain Zip code? Plus, isn't Mary Smith's address contained in the myriad of unsolicited telephone books that show up unannounced on our doorstep from time to time? And isn't it possible that Mary Smith's address already is contained in some online databases?

2. In defending these ZIP code collection cases, it is helpful if the defense can demonstrate that the retailer did not use the ZIP code information for marketing purposes but rather only used it as a means to verify that the customer actually is the cardholder. Fraud prevention is a legitimate and necessary function for a retailer.

3. If it can be demonstrated that the collected ZIP code information is deleted from the retailer's database after it is used for its intended identification verification purpose, then that demonstrates that the data is not incorporated permanently into the retailer's database. Some IT systems retain verification data for a few days and then delete it, but to my knowledge, this situation has not yet been dealt with by the courts.

4. A person whose ZIP code has been required to complete a retail purchase need not have sustained actual economic damages in order to win a case. However, the defense certainly can point to the fact that no actual damages occurred in the subject case (assuming that that is, in fact, the case), and that it would be next to impossible for actual economic damages to occur. As for using address information gleaned from searching commercial databases for matches between a customer's name and their ZIP code and yielding a customer's complete address only internally for marketing purposes, it is difficult to understand how that could damage a customer since the receipt of product or service information in the mail is not a damages-producing event. Selling the customer's derived address to another company could be construed as an invasion of the customer's privacy; but again, it is difficult to see how this could result in economic damages.

5. The issue of the ZIP code by itself causing damage or permitting an invasion of privacy would seem to be negated by the fact that everyone within a delineated area has the same ZIP code; so if you know a person's name and that they live within a certain ZIP code, then it is certainly possible that you could derive their complete address from commercial databases regardless of whether it was on a customer list compiled by a retailer. And remember, you still have the likelihood that a person's address will appear in multiple telephone books.

Conclusion

Regardless of which side of one of these ZIP code collection cases you are on, be prepared to offer an independent and informed point of view when presenting the above-cited substantiating information.
---
ABOUT THE AUTHOR:
Banking Expert Witness Don Coker
Expert witness and consulting services. Over 500 cases for plaintiffs & defendants nationwide, 120 testimonies, 12 courthouse settlements, all areas of banking and finance. Listed in the databases of recommended expert witnesses of both DRI and AAJ.
Clients have included numerous individuals, 75 banks, and governmental clients such as the IRS, FDIC.
Employment experience includes Citicorp, Ford Credit, and entities that are now JPMorgan Chase Bank, BofA, Regions Financial, and a two-year term as a high-level governmental banking regulator.
B.A. degree from the University of Alabama. Completed postgraduate and executive education work at Alabama, the University of Houston, SMU, Spring Hill College, and the Harvard Business School.
Called on by clients in 31 countries for work involving 61 countries. Widely published, often called on by the media.
Copyright Don Coker
Disclaimer: While every effort has been made to ensure the accuracy of this publication, it is not intended to provide legal advice as individual situations will differ and should be discussed with an expert and/or lawyer.
For specific technical or legal advice on the information provided and related topics, please contact the author.