Safety, Health, Mold, Ergonomic, Indoor Air Quality Consultants & Expert Witnesses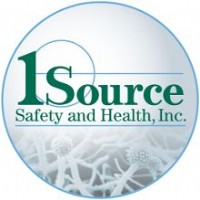 1Source Safety and Health, Inc.
140 South Village Avenue
Suite 130
Exton
,
Pennsylvania
19341

(610) 524-5525

www.1ssh.com
► Contact 1Source Safety and Health, Inc.
Expert Witness
Litigation Support
Speaker
1Source Safety and Health, Inc. is focused on helping clients with emergency and non-emergency safety and health issues as related to buildings and occupants. Our company has a diverse staff of professionals certified in industrial hygiene, safety, ergonomics, and audits. Our expertise in consulting and litigation support is in mold, indoor air quality, industrial hygiene, development of safety programs, noise assessments, training programs, environmental disease, Legionnaire disease, construction safety, OSHA, OSHA VPP, ergonomics, asbestos, audits and workers' compensation.
Services
1Source Safety and Health, Inc. offers the following services:

Indoor Air Quality
-Mold and Moisture Assessments
-Investigative Survey
-Proactive Survey
-Planned IAQ Program Manual
-Mechanical Hygiene
-Expert Testimony
-Odors Assessments
-Cancer Cluster Studies
-Sewage Back up Response
-Allergen Testing

Asbestos and Lead Management
-Facility Surveys
-Bid Services
-On-Site Air Sample Analysis
-Operations & Maintenance Programs
-2-Hour Awareness Training
-Abatement Project Design and Specification

Construction Safety
-Full & Part-time Site Safety Staff
-Program Audits for Compliance
-OSHA 10 and 30-hour training

Environmentally-Related Disease
-Cancer Cluster Studies
-Legionnella Control Program
-Aspergillus Control Programs
-Infection Control During Building Renovation

Air Sampling Surveys
-Employee Exposure Monitoring
-Respirator Needs Assessments
-OSHA Compliance Sampling
-Personal Protective Equipment Assessments

Customized Training
-Safety Committee Training
-Confined Space Training
-Respiratory Training
-Hazard Communication Training
-HAZWOPER, Initial Refresher
-Fall Protection
-Safety Committee
-30 Hr OSHA Construction Safety
-30 Hr OSHA General Industry
-Mold Recognition, Evaluation and Control
-Lock Out/Tag Out Training
-Hearing Conservation Training
-2-Hour Asbestos Awareness Training
-Ergonomics Training
-Bloodborne Pathogen Training
-Indoor Air Quality Awareness Training
-Personal Protective Equipment
-Mold Recognition, Evaluation, & Control

Safety and Health Management
-Ergonomic Assessment & Programs
-Compliance Audits
-Gap Analysis
-Safety Compliance
-OSHA VPP Programs
-Lock Out/Tag Out Surveys
-Machinery Safeguarding
-PPE Assessments
-Noise Monitoring & Training
-Respiratory Protection
-Injury and Illness Analysis
-Confined Space Programs
-OSHA Citation & Complaint Response
-Workers' Compensation Reduction
-Expert Testimony
-Safety Patient Handling
Litigation Support Services

1Source Safety and Health, Inc. has expertise from the initial investigation of identifying the issues, causation, and sources through the development of expert reports, depositions, arbitration, and providing expert testimony in court.

Areas of litigation support and consulting include:

* Microbiological including fungal (mold), bacteria, endotoxins, allergens
* Indoor air quality and odors
* Environmental diseases such as Hypersensitive Pneumonitis, Legionnaire disease, Aspergillosis, Psittacosis, Ornithosis
* OSHA
* Ergonomics
* Safety management
* Noise and hearing loss
* Machinery safeguarding
* Job hazard analysis
* Health and safety audits
* Industrial hygiene exposures
Areas of Expertise
Accident Analysis
Accident Investigation
Accident Prevention
Accident Reconstruction
Asbestos
Behavioral Safety
Biomechanics
Building Codes
Confined Space
Construction Accidents
Construction Injuries
Environmental
Ergonomics
Fall Protection
Human Factors
Indoor Air Quality
Industrial Hygiene
Laboratories
Ladders
Lead
Legionella Assessments
Legionnaire Disease
Loss Prevention
Machinery
Microbiological Assessments
Mildew
Mold
OSHA
OSHA Construction
OSHA Violations
Patient Safety
Process Safety
Research
Safety
Safety OSHA
Slip and Fall
Water
Workers Compensation
Profile
As a leader in safety and health consulting, 1Source is committed to developing long-term, mutually beneficial professional relationships with our clients and business partners, while creating a challenging and rewarding workplace for our professional staff.

Consultation and management in a broad spectrum of safety and health services and issues as they affect facilities and the people within the building environment. Beneficial relationships are key to everyone's success. Therefore, we have chosen to align our expertise with that of board-certified occupational health physicians, engineers, restoration and remediation experts, environmental consultants, insurance companies, health physicists and equipment suppliers to better serve and address the needs of our clients and those clients of our business partners.

Our success is based on fostering and developing long-term mutually beneficial professional relationships with our clients and our professional staff by investing in the resources that will maintain our position as the regional leader and provider of safety and health consulting services, with nationally recognized expertise.

1Source Safety and Health Inc. is owned and managed by these seasoned safety and health professionals:

Christian M. Schneider, CIH - President
Colin J. Brigham, CIH, CSP, CPE, CPEA - Vice President of Safety Management and Ergonomics
Daniel M. Bruun, CIH - Vice President of Asbestos and Lead Management
Harry M. Neill, CIH - Vice President of Indoor Air Quality and Industrial Hygiene
Consulting Practice
All States
1Source Safety and Health, Inc. in the Social Networks

Facebook

Twitter

LinkedIn
Professional Experience
All the safety and health expertise you will ever need is now available through 1Source Safety and Health Inc. The core business is safety and health management and consulting for educational, insurance, commercial, residential, research, healthcare, and manufacturing facilities.

Our team of professionals includes certified industrial hygienists, certified safety professionals, certified professional environmental auditors, and a certified professional ergonomist who can address every safety and health issue. One key measure of their success is that 1 Source Safety and Health, Inc. is the largest safety and health consulting firm with the most certified staff on the east coast.

This is primarily the direct result of the commitment to the client philosophy and the diversity of experience and expertise of the team. For more than 20 years, professionals in our team have been committed to developing long-term, mutually beneficial professional relationships with our clients and business partners.
Licenses
Certified Industrial Hygienist
Certified Safety Professional
Certified Professional Ergonomist
Certified Professional Environmental Auditor
Certified Safe Patient Handling Professional
Asbestos Analysts Registry Program
Pennsylvania Asbestos Project Designer
Philadelphia Asbestos Project Inspector
Philadelphia Asbestos Investigator
Philadelphia Analytical Testing Laboratory for Individual PCM Analysis
Delaware Asbestos Project Monitor
Delaware AFT
EPA Accredited Asbestos Building Inspector
EPA Asbestos Project Designer
EPA AHERA Asbestos Building Inspector
Legal Experience & Services
1Source Safety and Health has a diverse in-house staff of professionals to provide the consulting and litigation support your clients need:

* Certified Industrial Hygienists (CIH)
* Certified Safety Professionals (CSP)
* Certified Professional Ergonomist (CPE)
* Certified Professional Environmental Auditors (CPEA)
* Certified Safe Patient Handling Professional (CSPHP)

As needed, our experts may recommend the involvement of a board certified environmental health physician, or a professional engineer to assist in supporting cases that require additional expertise.
Affiliations
-American Industrial Hygiene Association
-National Safety Council
-Human Factors and Ergonomics Society
-American Society of Safety Engineers
-American Board of Industrial Hygiene
-American Society for Healthcare Engineering
Qualifications
Christian M. Schneider, CIH
-Certified Industrial Hygienist (CIH), 1986
-Qualified Service Provider, Commonwealth of Pennsylvania Dept of Labor and Industry - 1527Q

Colin J. Brigham, CIH, CSP, CPE, CPEA, CSPHP
-Certified Professional Environmental Auditor (CPEA), 2000
-Certified Professional Ergonomist (CPE), 1995
-Certified Industrial Hygienist (CIH), 1990
-Certified Safety Professional (CSP), 1980
-Certified Safe Patient Handling Professional (CSPHP) 2011

Harry M. Neill, CIH
-Certified Industrial Hygienist (CIH) in Comprehensive Practice by the American Board of Industrial Hygiene in 1993 - Certificate No. 5997

Daniel Bruun, CIH
-Certified Industrial Hygienist, Comprehensive Practice of Industrial Hygiene, 1989, Recertified 1995, 2001 and 2006
-Commonwealth of Pennsylvania Asbestos Project Designer, Recertified 2006
-Qualified Service Provider, Commonwealth of Pennsylvania Department of Labor and Industry
-Authorized to teach OSHA 10 and 30-hour Construction Safety programs
Seminars & Training
HAZWOPER initial and refresher
Confined Space Entry
Fall Protection
Lock Out / Tag Out
Respiratory Protection
Safety Committee
Incident Investigation
Personal Protective Equipment
DOT Hazardous Material Modules
Hazard Communication/Right-to-Know
Construction Safety, OSHA 10 and 30 Hour and site-specific
Indoor Air Quality
Mold Recognition, Evaluation and Control
2-Hour Asbestos Awareness
Ergonomics
Hearing Conservation
Site Specific Agenda
Publications
Colin J. Brigham, CIH, CSP, CPE, CPEA
Brigham, Colin J., "Understanding Ergonomics: Creating Positive EMOTIONS" Pennsylvania Chamber of Business and Industry "Ask OSHA" Roundtable, Grantville, Pennsylvania, March 22, 2007
Brigham, Colin J., "Ergonomics: A Science that Saves" 2004 Governor's Occupational Safety and Health Conference, Hershey, Pennsylvania, October 18-19, 2004
Brigham, Colin J., "Improving Patient Transfer (Through Effective Ergonomics) Improves Patient Safety" American Industrial Hygiene Conference and Exposition, Dallas, Texas
Brigham, Colin J., "Healthcare Ergonomics: Including the Kitchen Sink" PDC 419, American Industrial Hygiene Conference and Exposition, San Diego, California
Brigham, Colin J., "Workers' Compensation Cost Reduction Through Effective Medical Management: An Ergonomist's Perspective" Proceedings from the AIHCE Symposium: From Concept to Practice – Making Ergonomics Work, New Orleans, Louisiana

Harry M. Neill, CIH
Neill, Harry M., April 2003 "Mold Investigation and Remediation" Presentation Allentown Chapter of Construction Standards Institute, 25th Annual CSI Design and Product Show
Neill, Harry M., 2002 "Consultants Perspective On Microbial Remediation" Presentation at the Association of Specialists in Cleaning and Restoration, 57th Annual Convention and Exhibition, Palm Springs, California
Neill, Harry M. March 2002, "Microbiological Conditions (Mold) Affecting Structures" Presentation to the Delaware Association of Realtors at their Toxic Mold Forum
Neill, Harry M., April 2001 "Indoor Microbiological and Moisture Investigations and Remediation" Presentation at the 8th Annual American Lehigh Valley Industrial Hygiene Association Conference, Allentown, Pennsylvania
Favata, Elissa Ann, Neill, Harry M., Yang, Chin S., December 2001 "Emerging Microbial Diseases of the Indoor Environment" Presentation to the 20th Northeast Regional Industrial Hygiene Conference, Princeton, New Jersey
Professional References
Denise M. Proulx, CIH, Sanofi-Synthelabo, Inc.
(610) 656-425

Jennifer Whittaker, Dow
451 Bellevue Road
Newark, DE 19713
(302) 366-0500, ext. 6683
Education
Christian Schneider, CIH, President
-MA, Occupational Health and Safety, New York University, 1979
-MS, Environmental Biology, Kutztown University, 1977
-BS, Biology, Kutztown University, 1974

Colin J. Brigham, CIH, CSP, CPE, CPEA
-M.S., Civil Engineering, Marquette University, 1986
-B.S., Environmental Studies, Springfield College, 1972

Harry M. Neill, CIH
-M.S., Civil Engineering, Marquette University, 1986
-B.S., Environmental Studies, Springfield College, 1972

Daniel Bruun, CIH
-MBA, Safety Management, University of Arizona, 1984
-BS, Industrial Hygiene, University of Arizona, 1982