Pipe Failure Expert Witness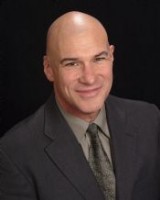 Al Rose, P.E.
Arizona Forensic Engineering Investigations
Tucson
,
Arizona
85737

(520) 907-7474

www.pipefailureexpert.com
► Contact Al Rose, P.E.
Expert Witness
Forensic Expert
Litigation Support
Speaker
*500+ forensic engineering cases, $100 Million+ in cases involving nearly every kind of pipe and tubing found in residential, commercial, and industrial applications
*Designed piping in every state in the U.S. for large chemical, petroleum, and wastewater plants
*30 years' experience in design and failure analysis of pipes
*Performed thousands of computer simulations and stress analyses
*Led dozens of successful R&D Projects involving piping components
*Installed commercial and residential pipe
*Top-Level Customer Service and Response
Services
Mr. Rose provides expert witness opinions on pipe failure, pipeline failure, and plumbing failures.
Areas of Expertise
Additional Expertise:

Pipe Stress Analysis, Pipe Failure Analysis, Pipe Failures, Pipeline Failures. Plumbing Failures.
Profile
Mr. Rose is an industry expert in pipe failure analysis, possessing a rich background in design, failure analysis, material science, expert testimony, and investigative skills. He is proficient in forensic modeling, having performed thousands of computer simulations and stress analyses. He has lectured at universities and provided continuing education, possessing the ability to explain complex matters in simple terms to students, juries and arbitrators. He combines his 30 years of experience in design engineering, R&D, field studies, forensic engineering, failure analysis, computer simulation, teaching, and hands-on experience to provide a uniquely qualified expert witness in pipe failure claims and litigation.
Areas Served
AZ, CA, CO, UT, NM, NV.
More Information
Professional Experience
Pipe Failure Expert, Arizona Forensic Engineering Investigations, 2008-Present
EFI Global, Sr. Forensic Mechanical Engineer, 2008 – 2019
Innovative Engineering Solutions, Chief Design Engineer, 2003 – 2008
Parkson Corporation, Senior Design Engineer, Head of R&D, 1996 – 2002
Parkson Corporation, Design Engineer 1994 – 1996; Project Engineer, 1990 – 1994
Licenses
Professional Engineer, AZ, #33697
Professional Engineer, NV, #023733
Professional Engineer, NM, #19888
Professional Engineer, CA, #31135
Professional Engineer, CO, #44123
Professional Engineer, UT, # 10183449-2202
Affiliations
American Society of Mechanical Engineers (ASME), former Vice President, AZ ASME
The Materials Information Society (ASM), former member, lecturer
National Fire Protection Association, former member
Seminars & Training
See CV.
Professional References
By Request
Education
Bachelor of Science, Mechanical Engineering, University of Florida, Gainesville, FL 1989