Economic Damages, Federal Taxation and Forensic Accounting Expert Witness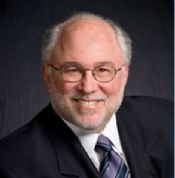 Alan D. Westheimer, CPA/CFF, CFE
4544 Post Oak Place Drive
Suite 320
Houston
,
Texas
77027-3104

(713) 623-8911

https://westheimercpa.com
► Contact Alan D. Westheimer, CPA/CFF, CFE
Expert Witness
Forensic Expert
Litigation Support
Speaker
Mr. Alan D. Westheimer and his associates perform a variety of forensic accounting investigations on behalf of trial attorneys, and he serves as consulting expert as well as testifying expert witness at the trial of complex business and personal disputes involving financial matters. Mr. Westheimer's work is typically focused on economic damages, either calculating them on behalf of plaintiff or assessing the calculations of other experts on behalf of defense.
Services
Mr. Alan D. Westheimer provides services as both consulting and testifying expert on a whole host of cases, large and small, in both federal and state courts, that concern a broad range of economic damages/lost profits issues in a multitude of industries; tax-related IRS disputes and professional malpractice cases; bankruptcy cases; professional misconduct cases; estate, trust, and probate cases; and, cases involving allegations of alter ego.

Sample Cases:

• Economic Damages /Lost Profits
• Federal and State Taxation
• Fraud / Forensic Investigations
• Bankruptcy
• Professional Misconduct
• Estate / Probate / Family Law
• Alter Ego

Mr. Westheimer is conversant with the standards of practice governing tax compliance and consulting services provided by public accounting firms. Mr. Westheimer also has considerable experience with litigation matters involving claims of professional malpractice that pertain to federal tax issues.

- Practice Management Consulting for Professional Firms

Mr. Westheimer focuses his practice management consulting efforts on financial management issues, productivity, marketing, strategic planning, dealing with a troubled economic environment, internal conflict, partner compensation, retreats, mergers, and helping firms learn practical methods for managing change.
Litigation Support Services

Mr. Alan D. Westheimer, CPA/CFF, CFE is a consulting practice focusing on litigation support services and practice management consulting for professional firms. His work is typically focused on economic damages.
Areas of Expertise
Accounting
Bankruptcy
Business
Business Interruption
Commercial Litigation
Construction
Corporate
Damages
Divorce
Economic Damages
Economic Losses
Economics
ERISA
Estates and Trusts
Ethics
Family Law
Fiduciary Duty
Financial
Financial Analysis
Fraud
Investigation
Law Firm Consulting
Law Firm Management
Legal Malpractice
Litigation
Lost Profits
Malpractice
Malpractice, Financial
Probate
Products Liability
Professional Responsibility
Real Estate
Strategic Planning
Taxation
White Collar Crime
Additional Expertise:

Alter Ego, Professional Misconduct, Federal Taxation, Practice Management.
Profile
From the early 1980s to mid-2005, Mr. Alan Westheimer was a member of the Adjunct Faculty of the Jones Graduate School of Business of Rice University in Houston, Texas, where he taught graduate courses to MBA degree candidates and, before that, to Masters of Accountancy degree candidates. He has also been a member of the Adjunct Faculty of the Bauer College of Business of the University of Houston in Houston, Texas, where he taught a graduate course to Executive MBA degree candidates. Mr. Westheimer has also been a member of the Adjunct Faculty of the University of Houston Law Center in Houston, Texas, where he taught courses to JD and LLM degree candidates.

Mr. Westheimer has authored many articles for publication in the fields of litigation services, professional firm practice management, and federal taxation, including as a co-author of AICPA Consulting Services Special Report 03-1, Litigation Services and Applicable Professional Standards. He has served as a committee member and on the Board of Directors of several professional organizations and as editorial advisor, and in one case as editor, of several professional publications. He spent six years as a public member of a State Bar of Texas Grievance Committee assisting in the adjudication of grievances filed against Texas attorneys. From 2008-2011, Mr. Westheimer was a member of the AICPA Forensic and Litigation Services Committee, which oversees this area of practice for the AICPA.
Areas Served
All States
Alan D. Westheimer, CPA/CFF, CFE in the Social Networks

LinkedIn
Professional Experience
Mr. Alan Westheimer has practiced public accounting as a CPA for more than 50 years as a member of the staff of both an international accounting firm and a regional accounting firm; as a founding partner or owner of three Houston, Texas local accounting firms; and as the partner-in-charge of the Houston, Texas office of an international accounting firm. He has also conducted a parallel practice as a CFE for the past 23 years and has extensive experience representing clients in that capacity.
Licenses
Mr. Westheimer is licensed as a Certified Public Accountant (CPA) by the state of Texas. Additionally, he has been awarded the Certified in Financial Forensics (CFF) and Certified Global Management Accountant (CGMA) credentials by the AICPA and is also a Certified Fraud Examiner (CFE).
Legal Experience & Services
Mr. Westheimer concentrates on serving attorneys for plaintiffs and defendants as a financial expert and forensic accountant in complex personal and business litigation matters. Mr. Westheimer has also served in the same capacity in numerous cases in which there were allegations of fraud and has conducted numerous forensic investigations while working on them.
Affiliations
· American Institute of Certified Public Accountants (AICPA)
· Texas Society of Certified Public Accountants
· Houston CPA Society
· Association of Certified Fraud Examiners and its Houston Area Chapter
· Houston Estate and Financial Forum
· Houston Business & Estate Planning Council
· Wednesday Tax Forum
· Tax Procedure Group
. Turnaround Management Association
Awards & Honors
In 1994 and 1995 he was deemed one of the 100 most influential accountants in the U.S. by Accounting Today magazine, an industry trade journal. In 1998, he received an award for teaching excellence from the alumni of the University of Houston Executive MBA Program.
Education
BSE degree in Accounting - Wharton School of Finance and Commerce of the University of Pennsylvania
MBA degree in Finance - Haas School of Business of the University of California at Berkeley