Psychologist - Expert Witness and Evaluations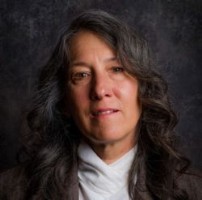 Alexandra Clarfield, PhD, QME
1223 High Street, C-1
Auburn
,
California
95603

(707) 331-5389

https://alexandraclarfield.com
► Contact Alexandra Clarfield, PhD, QME
Expert Witness
Litigation Support
Alexandra Clarfield, PhD is a licensed psychologist with more than 20 years of diverse experience. She provides consulting, psychological assessments and expert witness testimony for both plaintiff and defense counsel, in cases involving personal injury, employment issues and psychologist malpractice, as well as issues arising from alternative treatment modalities. Assessments can include PTSD, psychological damages, disability/impairment, malingering, and harassment and discrimination. She is a Qualified Medical Examiner providing Workers' Compensation Evaluations in the State of California. Dr. Clarfield also provides mental health diagnostic, disability determination, fitness for duty, and fitness to practice evaluations.
Services
Dr. Clarfield offers the following services:

Consulting, psychological assessments and expert witness testimony
Workers' Compensation Evaluations in the State of California
Military Chapter Evaluations
Bariatric surgery and other medical evaluations
State of California Disability Determination
California Highway Patrol and other peace officer evaluations both independently and through California Human Resources
Educational assessment for children
Employment screenings and evaluations for air traffic controllers and pilots, Federal Aviation Administration
Mental health diagnostic evaluations for all ages
Fitness to practice evaluations for the California Board of Registered Nursing
Immigration evaluations for immigration attorneys
Areas of Expertise
Additional Expertise:

Bariatric Screening Evaluations; Alternative Treatment Modalities; Federal Aviation Administration Evaluations; Autism Spectrum Disorder; Dialectical Behavior Therapy; EMDR, Prolonged Exposure Therapy; Impairment; Sexual Harassment/Discrimination; Community Mental Health; Military Mental Health; Mental Health Provider Incompetence; Pain Management Evaluation; Psychological Assessment; Fitness to Practice; Workplace Violence.
Areas Served
All States
Professional Experience
More than 20 years of providing psychological treatment and mental health evaluation in a variety of settings including schools, Native American reservations, VA palliative care, an overseas Army base, and a women's and children's hospital with patients of all ages including children, adolescents, and families.
Licenses
Psychologist License – California #25459
School Psychologist – New Mexico #273844 (Expired)
Affiliations
California Psychological Association
California Society of Industrial Medicine and Surgery
Sacramento Valley Psychological Association
National Association of School Psychologists (Previous)
Seminars & Training
Assessment of California Highway Patrol Candidates - POST, 2015

Understanding Autism Spectrum Disorders - UC Davis Extension, 2012

Historical Trauma and Native Americans - Joyce Gonzalez, 2012

Sensorimotor Psychotherapy – Professional Training for Treatment of
Trauma - Pat Ogden, 2010 - 2011

EMDR for Combat Trauma - Dr. Elisha Hurley/Dr. Steven Silver, 2009
Education
Ph.D. in Clinical Psychology, 1998
Temple University Psychology Department – APA Accredited
Philadelphia, Pennsylvania

Internship, 1994 - 1995
Colorado Mental Health Institute at Fort Logan – APA Accredited
Denver, Colorado

Master of Science in Social Psychology, 1989
Vanderbilt University
Nashville, Tennessee

Bachelor of Science in Psychology, 1986
University of Missouri
Columbia, Missouri