Transplantation, Liver Diseases and General Surgery Expert Witness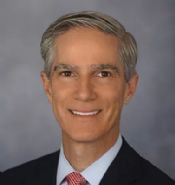 Alsina Liver Consulting
812 S. Poinsettia Dr.
Tampa
,
Florida
33609

(813) 663-5220

https://www.alsinaliverconsulting.com
► Contact Alsina Liver Consulting
Expert Witness
Litigation Support
Speaker
Dr. Alsina has 24 years of experience in general and liver surgery, transplantation, liver cancer and long career in hepatology. Harvard trained. Publisher, researcher, teacher and expert-witness in liver diseases, cancer, bile duct injuries, drug-induced liver injuries, liver-related life expectancy, disability for transplant surgeons, and Correctional Medicine of liver and Hepatitis C.
Services
Dr. Alsina specializes in:

Medico-Legal Inquiries and Litigation
Hepatology, Surgery and Transplantation
Liver Cancer/Liver Oncology
Hepatitis C
Surgical Complications
Bile Duct Injuries
Correctional Medicine of Liver Diseases
DILI Drug Induced Liver Injuries
Life Expectancy of Liver-Related Disorders
Areas of Expertise
Abdominal Surgery
Cirrhosis
Correctional Medicine
Drug Injuries
Hepatitis
Hepatitis C
Hospital Records
Liver Cancer
Liver Diseases
Liver Failure
Liver Oncology
Liver Transplantation
Malpractice
Organ Transplants
Surgery
Wilson's Disease
Additional Expertise:

Bile Duct Injuries, Portal Hypertension, Chronic Liver Disease, Organ Transplantation, Organ, Donation, Liver Cancer, Surgical Complications, Correctional Medicine of Liver Diseases, Drug-Induced Liver Injuries.
Profile
Highly respected physician leader with proven collaborative skills. Unique multi-faceted knowledge in transplant, hepato-biliary and surgical disorders, hepatology, and hepato-oncology. Proven track record for over two decades at large academic center. Over 1,600 liver transplants patients, consistently meeting quality regulatory standards since 1996. Brought center to the 94th percentile of liver transplant volumes in 2011, 9th in US and 96th percentile in 3-year patient survival in latest SRTR report. Proven investigator in pivotal trials in liver transplantation, liver cancer, hepatitis C, and NASH. Publishing and speaking experience nationally. Expert CME teacher in various fields and experienced publisher. Liver oncology advisor. Granted Fellow designation by the AASLD. Robotic surgery certified. Experienced medico-legal consultant in all liver and surgery aspects, hepatitis C inmates, drug injury causality, and many others.
Consulting Practice
All States
Alsina Liver Consulting in the Social Networks

LinkedIn
Professional Experience
• 24 years of hepato-biliary (liver) surgery and liver transplantation experience at a tertiary care, 1,010 bed teaching hospital.

• Broad skills in general surgery, liver surgery, transplantation, hepatology, and hepato-oncology (liver cancer). Robotic surgery certified.

• Directed liver transplantation and cancer programs for total of 20 years

• Experienced in Hepatitis C. Principal investigator in Hepatitis C trials that resulted in drug approval.

• Managed immunosuppression treatments long term in over 1,000 liver transplant recipients.

• Leader of a multi-disciplinary liver cancer team. Conducted oncologic treatments at specialized clinics for liver cancer and ran latest clinical trials. Evaluated over 5,000 patients with hepatocellular carcinoma.

• Proven track record: Achieved the 96th percentile in long term outcomes (survival) of liver transplantation nationally, among 130 programs, in the latest report.

Publications, Research:

• Principal investigator and researcher in 27 pivotal trials of liver transplantation, acute liver failure, fatty liver, hepatitis C, and liver cancer.

• Published in topics of acute liver failure, liver cancer, liver transplantation, cirrhosis and portal hypertension, ethnic and ethical aspects of transplantation, and liver oncology

• Expert CME teacher nationally, advisor, research mentor, and speaking experience nationally. Bilingual.

Experienced expert and well trained. Over 20 cases over the last two years.
Licenses
Florida - No. ME 0071238; 1996 to present.
Legal Experience & Services
Dr. Alsina is experienced in thorough assessment of drug-induced liver injury cases for individuals and for the legal community, utilizing standardized causality assessment methods with transparency, to demonstrate the accuracy and limitations of these methods, based on the information that is available.

Dr. Alsina will analyze the extents of liver disease:

Complications that will or have ensued
Life expectancy
Future available treatments
The role of transplant centers, their selection, their performance and their characteristics
The logistics of transplants, including travel and future treatments
Additional relevant factors to consider.
Affiliations
American Board of Surgery certified. Fellow designation by the American Association for the Study of Liver Diseases ( AASLD).
Publications
Non-refereed journals:

1. Alsina A, Hull D, Bartus S, and Schweizer, R. Liver Transplantation for Acute Fulminant Hepatic Failure. Connecticut Medicine. 1992; 56: 235-239

2. Alsina A, Nagashima I, and Schweizer R. Orthotopic Porcine Small Bowel Transplantation with Low Dose Cyclosporine in Triple Immunosuppressive Therapy. Transplantation Proceedings 1992; 24: 1169-1173.

3. Nagashima I, Bergman L, Alsina A, and Schweizer R. Auxiliary Partial Liver Transplantation in Pigs with Acute Ischemic Liver Failure. Transplantation Proceedings 1993; 24(2): 1933-34.

4. Schweizer RT, Alsina AE, Rosson R, Bartus SA. Liver Transplantation for Metastatic Neuroendocrine Tumors. Transplantation Proceedings 1993; 24(2): 1933-4.

5. Kemmer N, Alsina A, Neff GW. Orthotopic liver transplantation in a multiethnic population: role of spatial accessibility. Transplant Proc. 2011;43(10):3780-2.

6. Kemmer N, Alsina A, Neff GW. Social determinants of orthotopic liver transplantation candidacy: role of patient-related factors. Transplant Proc. 2011; 43(10):3769-72.

7. Alsina A, Beharry A, Beharry N, Kemmer N, Franco E, Rojas H, Neff GW. Epidemiology of Hepatocellular Carcinoma in Florida – Part I: A Statewide Report. Florida Public Health Review, 2012; 9: 18-23

8. Ferro T, Alsina A, Rumbak M. Portopulmonary hypertension: An effect of vasomodulation and mortality post transplant. Glob J Resp Care 2014; 1:22-28.

9. A pilot study of high risk adjuvant sorafenib in high risk liver transplantation for hepatocellular carcinoma. Alsina A, Franco E, et al. JSM Clin Oncol Res 2016; 4:1049.

Refereed Journals:

1. Alsina A, Bartus S, Hull D, Rosson R, and Schweizer R: Liver Transplantation for Metastatic Neuroendocrine Tumor. J. Clin Gastroenterol. 1990; 12(5): 533-7.

2. Alsina A, Sziklas J, Rosenberg R, and Schweizer R: Value of 111-Indium Leukocyte Scans in Febrile Transplant

3. Savaria D, Townsend M, Alleman K, Alsina A, Olson N, Bartus S, Hull D, and Schweizer R. The
2
Impact of Heart Donor and Recipient Cytomegalovirus Status on the Incidence of CMV Infection. J Transplant Coordination 1991; 1: 137-139.

4. Nagashima I, Bergman L, Alsina AE, Schweizer RT. Auxiliary heterotopic partial liver transplantation in pigs with acute ischemic liver failure. Hepatogastroenterol 1997;44:142631

5. Torres E., Guzman A., Vazquez M., Gregory F., Lozano H., Rivera C., Alsina A. Improving access to Liver Transplantation: The University of Puerto Rico Experience. PRHSJ 2004; 2:183-8.

6. Alsina A., Huang J., Bowers V., Leone J., Gonzalez H., Antunez I., Torres E., Potter T. Outcome of Liver Transplantation in a Hispanic Population: 100 Liver Transplants in Puerto Ricans. PRHSJ 2009; 28:301-306

7. Alsina A. Liver Transplantation for Hepatocellular Carcinoma. Cancer Control 2010; 17: 83-86

8. Le TV, Rumbak M, Liu SS, Alsina A, Van Loveren H, Agazzi S. Insertion of Intracranial Pressure Monitors in Fulminant Hepatic Failure Patients: Early Experience Using Recombinant Factor VII. Neurosurgery 2010; 66: 455-458

9. Toomey P, Golkar F, Hernandez J, Clark W, Luberice K, Alsina A, Rosemurgy A. Outcome after TIPS: A Bridge to Nowhere. Am J Surg. 2011 Nov;202(5):561-4. Epub 2011 Sep 23.

10. Clark W, Golkar F,Toomet P, Paul H, Marcadis A, Okpaleke C, Vice M, Hernandez J, Alsina A, Rosemurgy AS. Uncovering the truth about covered stents: is there a difference between covered versus uncovered stents with transjugular intrahepatic portosystemic shunts? Am J Surg. 2011 202(5):561-4.

11. Lawindy S, Kurian T, Kim T, Manfag R, Armstrong P, Alsina A, Sheffield C, Sexton W, Spiess P. Important surgical considerations in the management of renal cell carcinoma (RCC) with inferior vena cava (IVC) tumour thrombus. BJU Int. 2012 Apr 30.

12. Rivera, MN, Jowsey S, Alsina A, Torres EA. Barriers to Liver Transplant in Puerto Ricans With Chronic Liver Disease. PRHSJ. 2012; 4:199-204.

13. Mathur A, Leone JP, Franco ES, Osman-Mohamed H, Rojas H, Kemmer N, Neff G, Rosemurgy AS, Alsina AE. Obesity Portends Increased Morbidity, Abbreviated Survival, and early recurrence Following Orthotopic Liver Transplantation for Hepatocellular Carcinoma. HPB 2013; 15: 504-10

14. Neff G, Alsina A, Kemmer N, et al. Update on the management of cirrhosis - focus on cost effective preventative strategies. ClinicoEconomics and Outcomes Research. 2013;5: 143-152

15. Trotter J, Alsina A, Grafals M. Liver Transpl. 2013;19(8):826-42. Early use of renal-sparing agents in liver transplantation: A closer look.

16. Alsina A, Nakshabandi A, et al. Liver Transplantation for Hepatocellular Carcinoma in Puerto Ricans: Underutilization of a Curative Therapy. PRHSJ. 2014;33(4):170-6.

17. Kemmer N, Neff GW, Franco E, Osman-Mohammed H, Leone J, Parkinson E, Cece E, Alsina A. Non-Alcoholic Fatty Liver Disease Epidemic and its Implications for Liver Transplantation. Transplantation. 2013 Nov 27;96(10):860-2
3

18. Alsina A, Nakshabandi A, Torres EA. Liver Transplantation for Hepatocellular Carcinoma in Puerto Ricans: Underutilization of a Curative Therapy. P R Health Sci J. 2014 Dec;33(4):170-6.

19. Naugler W, Alsina A, Frenette C, Rossaro L, Sellers M. Building the Multidisciplinary Team for Management of Patients with Hepatocellular Carcinoma. Clin Gastroenterol Hepatol.2015 May;13(5):827-35

20. Alsina A, Makris A, Nenos V, Sucre E, Arrobas J, Franco E, Kemmer N. Can sorafenib extends survival of recurrent hepatocellular carcinoma following liver transplantation? American Surgeon 2014;80(7):680-4.

21. Nakshabandi A, Franco E, Kemmer N, Alsina A Successful liver transplantation for hyperammonemic fibrolamellar hepatocellular carcinoma: A case report. ACG Case Rep J. 2016 Aug 17;3(4):e106

22. Liver transplantation recipient with malignant transformation of hepatic adenoma. Leone P, Santos M, Finan J, Alsina A, Franco S. Case Reports of Clin Pathol. 2016; 3: 8-14.

23. Alsina A, Athienitis A, et al. Outcomes of elective abdominal surgeries in cirrhotic patients performed by liver transplant surgeons. Are they safer? Am J Surg. 2018 Sep;216(3):518-523

24. Alsina A, Apple R, Kemmer R., Orlowski D. The malleability of transplant criteria: At what costs? Narrative Inquiry in Bioethics 2019.

25. Alsina AE, Alsina AA, Athienitis A, Buggs J, Aslam S, Kemmer N. Is Fulminant Hepatic Failure the Nemesis for Liver Transplant Centers? A Two Decade Psycho-Social and Long Term Outcomes Study. American Surgeon 2018. 1;84(7):1197-1203.

26. DA, Teperman L, Ueda K, Silverman A, Chapman W, Alsina AE, Tyler C, Stevens DR. Pharmacokinetics of Once-Daily Extended-Release Tacrolimus Tablets Versus Twice-Daily Capsules in De Novo Liver Transplant. Clin Pharmacol Drug Dev. 2019 Jan 22. doi: 10.1002/cpdd.657

27. Alsina AE, Kudo M, Vogel A, Cheng AL, Tak W, Ryoo B, Evans TR, Lopez C, Daniele B, Misir S, Ren M, Izumi N, Qin S, Finn R. Subsequent systemic anticancer medication following first line lenvatinib: a post hoc responder analysis from the phase 3 REFLECT study in unresectable hepatocellular carcinoma. Liver Cancer (# LIC-2019-9-19).
Education
HepatoBiliary and Organ Transplantation Fellowship, New England Deaconess/Harvard Dept. of Surgery, Boston, MA; General
Surgery, St. Elizabeth's Medical Center, Boston, MA; MD, Ponce Health Sciences, Ponce, PR; BS, Biology, Boston College