Emergency Medicine & Urgent Care Expert Witness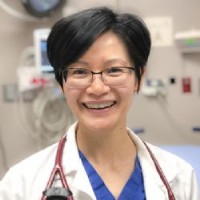 Amy Zheng, M.D., M.Phil, CHSE
.
San Diego
,
California
92103

(858) 299-5266

https://www.amyzhengconsulting.com/
► Contact Amy Zheng, M.D., M.Phil, CHSE
Expert Witness
Litigation Support
Since 2003, Dr. Zheng has worked in a variety of clinical settings, including academic teaching centers, VA healthcare system, community hospitals, and rural critical access hospitals. She is a frontline clinician in the Coronavirus Pandemic, working in five urgent care centers and two emergency departments in two counties. She is an expert in NP and PA supervision and the Medical Director of the Point Loma Nazarene University Physician Assistant Program.
Dr. Zheng is an Assistant Clinical Professor at the University of California San Diego and University of California Riverside. Since 2013, she has led an annual teamwork exercise for 350 students and faculty from three professional schools, which have been featured by the San Diego Union-Tribune and the Agency for Healthcare Research and Quality. She has presented at scientific conferences on inter-professional collaboration and pitfalls in emergency medicine.
While working as the emergency medicine consultant for the VA Office of Inspector General, she published extensively on quality of care issues at the Veterans Healthcare Administration and briefed members of Congress on the findings. Some of the reports covered allegations of mismanaged Code Blue, clinician competency, resident supervision, nursing home abuse and neglect, inappropriate hospital discharge, and poor access to care. One report resulted in the U.S. Court of Federal Appeals ruling that the VA should reimburse veterans for $53 million of emergency care.
Dr. Zheng has received teaching awards from residents at the University of California San Diego and the Rising Star Award from the American College of Emergency Physicians for excellence in public speaking. In 2018, she received the VA Inspector General Values Award for her dedication to the highest standards of professionalism, character, and integrity.
Services
Dr. Zheng is available to opine on the standards of care in the urgent care and emergency department, particularly as it relates to the supervision of NPs and PAs. She can provide case review, reports, disposition, and trial testimony to plaintiff or defense attorneys. As an award winning teacher, she can explain complicated medical concepts to the legal team and layperson in a personable manner.
Litigation Support Services

Dr. Zheng is available to plaintiff and defense attorneys for the following services:
-Chart review
-Affidavit of Merit
-Report writing
-Deposition
-Trial and testimony
-Medical Education
Areas of Expertise
Additional Expertise:

Opioid Prescribing, Nurse Practitioner/Physician Assistant Supervision, CPR, Heart Attack/Infarction, Pulmonary Embolism/PE, Head Injury, Stroke/CVA, Abdominal Pain, Sepsis, Aortic Dissection, Covid, Capacity, Cauda Equina, Epidural Abscess, Code Blue.
Amy Zheng, M.D., M.Phil, CHSE in the Social Networks

LinkedIn
Licenses
American Board of Emergency Medicine, 2007 – 2027

California Medical Board #A108213, June 2009 – present

Washington State Department of Health #MD.60563802, May 2015 – April 2018

Arizona Medical Board #34383, July 2005 – August 2009
Qualifications
Aug 2008- Mar 2009 Teaching Fellowship, American College of Emergency Medicine

July 2003- June 2006 Emergency Medicine Residency, University of Arizona

Sept 1999- June 2003 Medical Degree, University of California, San Diego School of Medicine

Sept 1998- Sept 1999 Master of Philosophy with Distinctions in the History of Medicine, University of Glasgow, Scotland, United Kingdom

Sept 1994- June 1998 Bachelor of Science with Honors in Biology and History, California Institute of Technology
Awards & Honors
1. Sharp Rees Stealy Core Service Award, 2022

2. Department of Veteran Affairs, Office of Inspector General, Inspector General's Values Award, Dec 2018

3. Department of Veteran Affairs, Office of Inspector General, Individual Contribution Award, Dec 2017

4. Department of Veteran Affairs, Office of Inspector General, Assistant Inspector General for Healthcare Inspections Award for Team Work, Dec 2016

5. Nominated for the Kaiser Excellence in Teaching Award by the UCSD SOM, Classes of 2012 and 2013

6. National Center of Leadership in Academic Medicine, Class of 2012 Valedictorian

7. UCSD, Department of Medicine Chief Resident Teaching Award, 2012 and 2010

8. American College of Emergency Physicians Rising Star Speaker Award, Oct 2009

9. Rotary International Ambassadorial Scholar to Glasgow, Scotland. Sept 1998 - July 1999
Education
Bachelor of Science with Honors, California Institute of Technology
Master of Philosophy with Distinctions, University of Glasgow
Medical Degree, University of California San Diego
Emergency Medicine Residency, University of Arizona
Teaching Fellowship, American College of Emergency Physicians
Certified Healthcare Simulation Educator, Society for Simulation in Healthcare