Board Certified Emergency Medicine Physician and Expert Witness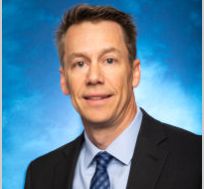 Andrew Wittenberg, MD, MPH, FACEP
3350 E. 7th Street, # 525
Long Beach
,
California
90804

(310) 266-6775

https://www.awittenbergmd.com
► Contact Andrew Wittenberg, MD, MPH, FACEP
Expert Witness
Litigation Support
Dr. Wittenberg is the Medical Director of his Emergency Department and a National Oral Board Examiner for ABEM (The American Board of Emergency Medicine). He has14+ years of clinical experience and is a board certified fellow of the American College of Emergency Physicians (ACEP). Dr. Wittenberg sits on and leads multiple hospital-based quality improvement committees and has been recognized for excellence in teaching with awards from two residency programs. Dr. Wittenberg provides consultation for chart reviews, expert witness depositions, and testimony for both plaintiff and defense.
Services
Dr. Wittenberg provides consultation for chart reviews, and expert witness depositions and testimony.
Areas of Expertise
Airway Management
Alcohol
Anaphylactic Shock
Aneurysm
Bronchiolitis
Cardiac Arrest
Catastrophic Injury
Critical Care
Drug Abuse
Ectopic Pregnancy
Emergency Medical Services (EMS)
Emergency Medicine
Fracture
Head Injury
Heatstroke
Intubation
Medical Records
Medical Review
Medical-Legal Issues
Myocardial Infarction
Pediatric Emergency Medicine
Pneumonia
Pregnancy
Pulmonary
Respiratory Failure
Shock Resuscitation
Standard of Care
Stroke
Substance Abuse
Trauma
Areas Served
California - serving all states
Andrew Wittenberg, MD, MPH, FACEP in the Social Networks

LinkedIn
Licenses
California Medical License and DEA (2004-Present)

Board Certified Diplomate: American Board of Emergency Medicine (ABEM) (2008-Present)
Affiliations
Fellow: American College of Emergency Physicians (ACEP)

Member: California Chapter of ACEP (Cal-ACEP)
Awards & Honors
Off-Service Faculty Member of the Year: U.C. Irvine Emergency Medicine Residency (2013)

Hometown Hero Award: American Red Cross. Long Beach, CA (2011)

Golden Apple Teaching Award: U.C. Irvine Family Medicine Residency (2009)

Outstanding Achievement in Emergency Medicine: Temple University School of Medicine (2003)
Publications
Publications & Presentations

"EKG Interpretation for Nurses and EMT/Paramedics," Lecture / workshop presentation. Long Beach Memorial Medical Center, Long Beach, CA, October 2017 & 2018

"From Beach to ED, Care for Patients with Cervical Spine Injuries," Speaker at "Project Wipeout" 38th Annual Conference, Hoag Hospital Center, Newport Beach, CA, July 2017

"Use of the HEART score better allocates resources utilization in Emergency Department Patients presenting with Chest Pain," Presented at the California ACC Annual Symposium Controversies & Advances in the Treatment of Cardiovascular Disease, Cedars Sinai Medical Center, Los Angeles, CA, November 2016

Panelist: "Careers in Community Emergency Medicine," All Los Angeles Emergency Medicine Conference, Cedars Sinai Medical Center, Los Angeles, CA, May 2013

Wittenberg, AG, Richard, AJ, & Conrad, SA. Venous air embolism. (2006). Retrieved from http://emedicine.medscape.com/article/761367 (Has since been revised by another author).

Ufberg J, Harrigan RA, Wittenberg AJ. "Acute myocardial infarction complicated by a ventricular-paced rhythm." Journal of Emergency Medicine 2004;27(1):81-83.

Wittenberg A. & Coben J. "Evaluation of a Gun Buy-Back Program and Community Coalition Development." Master's thesis published by the Hahnemann University School of Public Health (now Drexel University), 1998.
Education
Emergency Medicine Residency (PGY 2-4)
LAC-USC Medical Center. Los Angeles, CA (2004-2007)

Transitional Internship (PGY 1)
Harbor-UCLA Medical Center. Torrance, CA (2003-2004)

Medical Doctorate (M.D.)
Temple University School of Medicine. Philadelphia, PA (2000-2003)

Preclinical Studies
Sackler School of Medicine. Tel Aviv University, Israel (1998-2000)

Master in Public Health (M.P.H.)
Drexel University (MCP-Hahnemann University). Philadelphia, PA (1996-1998)

Post-Baccalaureate Premed Program
University of Pennsylvania. Philadelphia, PA (1995-1996)

Bachelor of Arts (B.A.) in Psychology
Hamilton College. Clinton, NY (1989-1993)