Psychiatrist / Researcher / Expert Witness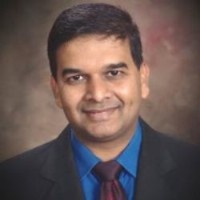 Anish S. Shah, MD, MBBS, QME
480 Tesconi Circle, Suite B
Santa Rosa
,
California
95401

(707) 206-7268

https://expertwitnesspsychiatrist.com/
► Contact Anish S. Shah, MD, MBBS, QME
Expert Witness
Litigation Support
Speaker
Dr. Shah, former Medical Director of Napa State Hospital, specializes in alcohol and substance use disorders; opioid addiction and medication assisted treatment (MAT); psychopharmacologic and therapeutic interventions; transcranial magnetic stimulation (TMS); anxiety disorders; and mood disorders including depression, schizophrenia and psychotic illness.
Dr. Shah is a graduate of the University of Illinois psychiatric residency program and former research associate at George Washington Medical Center in Washington, DC. His work has been published in the Annals of General Psychiatry and the Journal of Psychiatry.
Founder of Siyan Clinical Research, which specializes in psychiatric and neurological research and conducts clinical trials for new medications and treatments in various therapeutic areas of neurology, psychiatry including depression, anxiety, panic disorder, obsessive-compulsive disorder, post-traumatic stress disorder, ADD/ADHD, bipolar disorder, phobias, and cognitive disorders.
Services
Anish S. Shah, MD, MBBS, QME provides psychiatric consultation and expert witness services for both plaintiff and defense attorneys. These services can include record review, independent medical evaluations, expert witness reports, deposition testimony, and courtroom testimony.

Types of Cases and Evaluations:

Mental Disability Claims
Personal Injury Evaluation / Emotional Injury
Fitness for Duty
Workplace Violence Risk Assessment
Workers' Compensation
Medical Malpractice

Issues Dr. Shah addresses include:

Post-Traumatic Stress Disorder
Traumatic Brain Injury (TBI) and Mental Impairment
Mood Disorders including Depression, Schizophrenia and Psychotic Illness
Anxiety Disorders
Transcranial Magnetic Stimulation (TMS)
Alcohol and Substance Use Disorders
Opioid Addiction and Medication Assisted Treatment (MAT)
Psychopharmacologic and Therapeutic Interventions
Areas of Expertise
Addiction Recovery
Addictions
Alcohol Abuse
Anxiety Disorders
Attention Deficit Disorder (ADD)
Bipolar Disorder (Manic Depression)
Clinical Psychiatry
Dementia
Depressive Disorders
Disability
Drug Abuse
Drug Addiction
Emotional Distress
Fitness for Duty
Medical Malpractice
Mental Impairment
Mood Disorders
Opiate Dependency
Opioid Addiction
Panic Disorder
Personal Injury
Pharmacology
Pharmacotherapy
Post-Traumatic Stress Disorder (PTSD)
Psychiatry
Schizophrenia
Substance Abuse
Traumatic Brain Injury (TBI)
Workers Compensation
Additional Expertise:

Transcranial Magnetic Stimulation
Anish S. Shah, MD, MBBS, QME in the Social Networks

LinkedIn
Affiliations
American College of Physician Executives
American Psychiatric Association
California Psychiatric Association
Indian Medical Association
Marin County Bar Association
Sonoma County Bar Association