Economic Damages and Business Valuation Expert Witness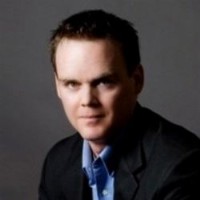 Arrowfish Consulting
222 South Main
Suite 500
Salt Lake City
,
Utah
84101

(801) 839-5778

https://www.arrowfishconsulting.com
► Contact Arrowfish Consulting
Expert Witness
Forensic Expert
Litigation Support
Speaker
At Arrowfish, we not only have an extremely knowledgeable and experienced team of experts to handle all of your financial and economic consulting needs nationwide, we also have a passion for what we do.
We offer large-firm experience, quality and training with small-firm flexibility, service and pricing. If you require any of the services listed below, contact us for a free consultation and let us put our team of experts to work on your behalf.
Services
With over 200 years of combined experience and over a dozen credentials and post-graduate degrees at our disposal, the services provided by the experts at Arrowfish Consulting are second to none. Our professionals, located across the country, have a wealth of knowledge and experience to draw from to help all of our clients, no matter their location or the complexity of their situation.

Economic Damages Analysis and Expert Witness Testimony

Our economic damages experts have acted as consulting experts and testified in both State and Federal court in jurisdictions across the country on matters such as:
• Personal Injury and Wrongful Death
• Wrongful Termination
• Lost Profits
• Unjust Enrichment
• Breach of Contract
• Unfair Competition
• Breach of Fiduciary Duty
• Misappropriation of Trade Secrets
• Intellectual Property Infringement
• Insurance Claims
• Business Interruption
• Fraud Investigations
• Forensic Accounting
• Business Valuation

Business Valuation and Appraisal

Our exceptionally knowledgeable business valuation experts regularly work with the IRS, often work within the context of litigation and can provide keen insights and analysis in areas like:
• Estate and Gift Tax Reporting Purposes (incl. FLPs and multi-layered entities)
• Buy/Sell Business Valuations
• Due Diligence
• SEC Reporting
• Partnership or Marital Dissolution (Divorce)
• Intangible Assets
• Goodwill Impairment Testing
• Stock Options and Complex Securities

Forensic Accounting

Our forensic accountants apply accounting, financial analysis and investigative skills to uncover truth, assist in financial investigations and ultimately provide credible analysis that may be relied upon in court or mediation for:
• Commercial Damages
• Shareholders and Partnership Disputes
• Commercial Insurance Claims
• Business or Employee Fraud Investigations
• Matrimonial Disputes
• Corporate Bankruptcy

Insurance Claims Analysis

Unlike many of our competitors, we actually understand insurance policies because we were trained and credentialed in commercial insurance by two of the leading insurance organizations in the country. Our lead expert also has three years of experience analyzing coverage needs and matching those needs with appropriate policies.
Whether you are a carrier charged with bad faith or an insured making a property loss or business interruption claim, you can rely upon us for clear, reliable and understandable claims analysis.


Contact us today for a free consultation.
Litigation Support Services

In addition to expert witness testimony and Rule 26 reports related to economic damages and business valuation, our professionals are always happy to assist with the discovery requests and interrogatories, as well as consulting expert reviews of reports written by opposing experts.
Areas of Expertise
Additional Expertise:

Divorce Valuation, Golf Course Appraisal, Restaurant Valuation, Valuations for Gift and Estate Planning; Family Limited Partnerships (FLPs); ESOP.
Profile
Jeremiah Grant is the founder and Managing Partner of Arrowfish.

He concentrates his personal practice on expert witness services, business valuation and turnaround consulting. His casework includes analysis and expert witness testimony regarding a wide range of economic damages, valuation and financial analysis of business entities and development and implementation of turnaround plans. His work is often performed within the context of complex commercial litigation, mergers and acquisitions, tax and financial reporting compliance, partnership or marital dissolution, and bankruptcy/restructuring.

Mr. Grant has particular expertise with respect to cases involving franchise systems. He has worked for both franchisors and franchisees in cases related to breach or termination of the franchise agreement, fraud or misrepresentation by the franchisor or franchisee, misappropriation of trade secrets and trademark infringement. His franchise experience spans several countries around the globe including the US, Jordan, Brazil, Hong Kong and India. Sample franchise and distributor systems valued and or analyzed include the following: TCBY, Mrs. Fields, Hogi Yogi, Radio Shack, Gold's Gym, Anytime Fitness, Contours, ChemDry, ServPro, Tropicana, Half Dental and Children's Lighthouse Franchise Company.

In addition to Mr. Grant, other Arrowfish professionals include a deep pool of PhD Economists, MBAs, CPAs, CFAs, ASAs, CIRAs and other credentialed experts to provide the experience and subject-matter expertise needed for each engagement.

Arrowfish's experts have experience in the following industries:

- Franchised Operations
- Aerospace
- Fabricated Metal Products
- Wholesale Distribution
- Healthcare - Services, Products and Supplies
- Residential and Commercial Construction
- Telecommunications
- Transportation
- Insurance Companies and Agencies
- Software Development
- E-commerce
- Real Estate
- Energy
- Food Products
- Apparel
- Biotech
- Retail
- Professional Services
- Leisure and Recreation
- Hedge Funds and Venture Capital
- Multi-level Marketing
- Explosives
- Casinos
- Oil Services
- Hotels
- Manufacturing
- Golf Courses
- Various Types of Franchises
- Restaurants
- Land Development
- Gas Stations and Convenience Stores
Areas Served
All States. Services are provided from offices in Salt Lake City, Utah, San Diego, California, Las Vegas, Nevada, Denver, Colorado, Chicago, Illinois, Washington, D.C. and Dallas and Houston, Texas.
Arrowfish Consulting in the Social Networks

Facebook

Twitter

LinkedIn
Professional Experience
Mr. Grant has over 20 years of experience in the areas of complex litigation matters, corporate restructuring and turnarounds, business valuation, commercial insurance and management consulting. He has testified 44 times in jurisdictions across the country - including several trials in State and Federal court, as well as domestic and international arbitrations.

He began his career in 1998 in the Financial Advisory Services practice of PricewaterhouseCoopers where he prepared expert witness reports for a variety of patent infringement, commercial damages, insurance bad faith and personal injury matters. After PwC, he worked as a consultant for Charles River Associates where he provided management consulting services to start-up companies and again prepared expert witness reports in commercial litigation involving patent and trademark infringement, forensic accounting and breach of contract. After graduate school, Mr. Grant worked as a Manager within the Economic Damages and Valuation Practice of Kroll Zolfo Cooper, a global bankruptcy and firm. At KZC, he provided a wide array of business valuation services in addition to expert witness services related to economic damages in large, commercial litigation cases involving intellectual property infringement, fraud, and breach of contract.

Mr. Grant also has "real world" experience as an interim CFO to a company in bankruptcy, as a Manager of Financial Planning & Analysis, as a commercial property and casualty broker and as a business improvement consultant.

Finally, Mr. Grant has been an adjunct professor at the University of Utah where he taught a graduate course in business valuation using the training materials of the NACVA.
Licenses
One of our partners is a licensed CPA in the State of Nevada. Another is a licensed CPA in Utah and Arizona.
In addition we have several professionals who hold credentials such as the ASA, CFA, CVA, CLCS, CFE and others.
Legal Experience & Services
Our professionals have testified literally hundreds of times (combined) in multiple state and federal courts across the country.
Affiliations
Practitioner Member of the National Association of Certified Valuation Analysts (NACVA)
Member of the National Association of Forensic Economics (NAFE)
Member of the American Academy of Economic and Financial Experts (AAEFE)
Member of the Collegium of Pecuniary Damages Experts (CPDE)
Editorial Board of The Earnings Analyst
Past Member of the CFA Institute
Member of the American Bar Association; Forum on Franchising
Qualifications
CVA (Certified Valuation Analyst) from the National Association of Certified Valuators and Analysts
CLCS (Commercial Lines Coverage Specialist) Certification from the National Underwriter Company
Passed Level I of the CFA exam
Awards & Honors
State and national champion in several forms of public speaking during collegiate years
Seminars & Training
Business Valuation and Certification Training - National Association of Certified Valuation Analysts
Economic Damages and Lost Profits Training - PricewaterhouseCoopers
Audit Training - PricewaterhouseCoopers
Publications
Forensic Accountants: Why, When and How to Hire Them - Originally published for Arrowfish in the July, 2007 edition of Global Business Management
Professional References
Evan Goldman
A.Y. Strauss
5 Penn Plaza, Suite 2300
New York, NY 10001
Ph: (646) 374-3066
Email: [email protected]

Lee Matthews
Zhong Lun Law Firm
4322 Wilshire Blvd, Suite 200
Los Angeles, CA 90010
T: (323) 930-5690
Email: [email protected]

Bob Einhorn
Zarco Einhorn Salkowski & Brito, P.A.
100 Southeast 2nd Street
27th Floor
Miami, Florida 33131-2193
(305) 374-5418
[email protected]

James Lewis
Lewis Hansen Waldo Pleshe Flanders LLC
8 East Broadway, Suite 410
Salt Lake City, Utah 84111
Phone: (801) 746-6300
[email protected]
www.lewishansen.com

Jeff Tillotson
Tillotson Law
750 North Saint Paul Place, Suite 610
Dallas, Texas 75201
Direct: 214.382.3041
Email: [email protected]

Margaret Fischer
Cortland Valuation Group
1725 I Street NW, Suite 300
Washington, DC 20006
Ph: (202) 629-1384
[email protected]
Education
Mr. Grant graduated in the top-3% of his class from the Marriott School of Management (BYU) where he obtained an MBA with an emphasis in Finance and Strategy.

He also earned a B.S. in Business Management from Brigham Young University with an emphasis in International Finance.
Articles Published by Arrowfish Consulting
Forensic Accountants: Why, When and How to Hire Them
Due to their unique blend of education and experience, forensic accountants are able to apply accounting, financial analysis and investigative skills to uncover truth, assist in financial investigations and ultimately provide credible analyses that may be relied upon in court or mediation. This article discusses who can benefit from their services, when in the process to hire them and what to look for.
Read Article