Spine Surgeon - Expert Witness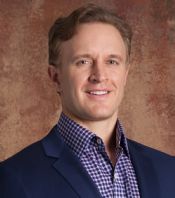 Benjamin Bjerke, MD
3320 Grand Mill Ln
Coeur d'Alene
,
Idaho
83814

(208) 765-9100

https://expertspinesurgeon.com/
► Contact Benjamin Bjerke, MD
Expert Witness
Litigation Support
Speaker
Dr. Bjerke is a dedicated spine surgeon and has been practicing medicine for over 10 years. He is board-certified, fellowship-trained, and dedicated solely to total spine care. He has been trained with both Neurosurgeons and Orthopedic Spine Surgeons at Mayo Clinic, Hospital for Special Surgery, and Columbia University.
Dr. Bjerke has authored several publications in Spine, The Spine Journal, and many other peer-reviewed journals. He has shared his research in over 30 national and international meeting presentations.
He has provided counsel for and legal expertise in the following areas: personal injury, workers' compensation, medical malpractice, physician competence, and second clinical opinion.
Areas of Expertise
Accident
Back Pain
Bone
Car Accident
Cauda Equina Syndrome
Chiropractic
Chronic Pain
Due Diligence
Herniated Disc
Independent Medical Exams (IME)
Malpractice
Medical Devices
Medical Malpractice
Medical Review
Medical-Legal Issues
Minimally Invasive Surgery
Neurosurgery
Orthopedic Surgery
Orthopedics
Personal Injury
Scoliosis
Spinal Cord Injury
Spinal Surgery
Standard of Care
Surgery
Trauma
Whiplash
Additional Expertise:

Physician Competence, ACDF, XLIF, Second Opinion, Spine Surgery.
Profile
Dr. Benjamin Bjerke ("BYEER-key") has trained in all areas of spinal surgery at top institutions around the country, including minimally invasive spine surgery, cervical disorders, degenerative spinal conditions, trauma and post-traumatic conditions, tumor, infection, as well as complex and revision spine surgery. He has trained with all cutting edge and leading surgical technologies, including minimal access surgery techniques, stereotactic computer-aided navigation, and motion-preserving procedures.

Dr. Bjerke has authored several publications in Spine, The Spine Journal, and many other peer-reviewed journals. He has shared his research in over 30 national and international meeting presentations. His research interests include osteoporosis and post-surgical infections. It has been very beneficial in his own practice in treating patients with low bone density and avoiding infection after surgery.
Consulting Practice
Legal testimony available in all states.
Professional Experience
Cases for which legal counsel has been provided in 2019:
Cervical Spine
• ACDF resulting in vocal cord paralysis
• ACDF resulting in vocal cord injury
• ACDF resulting in vertebral artery injury and death

Lumbar Spine
• Broken instrumentation during lumbar fusion
• Cerebrospinal fluid leak from dural tear following lumbar fusion, resulting in nerve damage
• Cerebrospinal fluid leak following microdiscectomy with nerve damage
• Pars repair performed using off-label instrumentation, followed by instrumentation failure

Motor Vehicle Accidents
• Cervical injury from automobile accident, treated with amniotic fluid and other regenerative treatments
• Motor vehicle accident resulting in lumbar injury, second opinion offered on need for spinal fusion

Spinal Cord Injury
• Scoliosis deformity correction in pediatric patient resulting in spinal cord injury and paralysis
• Posterior thoracic/lumbar decompression and fusion resulting in incomplete spinal cord injury
• XLIF procedure with misplaced screw resulting in incomplete spinal cord injury

Other cases
• Sacroiliac injury following work injury requiring fusion
• Spinal cord stimulator placement and failure
Licenses
Active medical licenses in Colorado, Nevada, Utah, and Washington.
Publications
1. Bjerke B, Zarrabian M, Aleem I, Fogelson F, Currier B, Freedman B, Bydon M, Nassr A. Incidence of Osteoporosis-Related Complications Following Posterior Lumbar Fusion. Global Spine Journal 2018 Sep;8(6): 563-569. PMID 30202709.

2. Sheha ED, Meredith DS, Shifflett GD, Bjerke BT, Iyer S, Shue J, Nguyen J, Huang RC. Postoperative pain following posterior iliac crest bone graft harvesting in spine surgery: a prospective, randomized trial. Spine Journal 2017 Nov; S1529-9430(17)31062-8, PMID 29155001.

3. Bjerke BT, Zuchelli DM, Nemani VM, Emerson RG, Kim HJ, Boachie-Adjei O. Prognosis of Significant Intraoperative Neurophysiologic Monitoring Events in Severe Spinal Deformity Surgery. Spine Deformity 2017 Mar;5(2):117-123. PMID 28259263.

4. Bjerke B, Saiyed R, Cheung B, Uppstrom T, Shifflett G, Cunningham M. Does Adolescent Obesity Affect Surgical Presentation and Radiographic Outcome for Patients with AIS? Journal of Pediatric Orthopedics B. 2017 Jan;26(1):53-58, PMID 27336711.

5. Shifflett GD, Bjerke-Kroll B, Nwachukwu BU, Kueper J, Burket J, Sama AA, Girardi FP, Cammisa FP, Hughes AP. Microbiologic Profile of Infections in Presumed Aseptic Spine Surgery. Mar 2016 European Spine Journal 2016 Dec;25(12):3902-3907. PMID 27026016.

6. Bjerke-Kroll B, Cheung ZB, Shifflett DG, Iyer S, Fabricant PD, Kim HJ. Maintenance of De-rotation in Adolescent Idiopathic Scoliosis: Measuring Post-Operative Axial Rotation by Pedicle Screw Position. HSS Journal, 2015. HSS J. 2016 Feb;12(1):18-25. PMID 26855623.

7. Bjerke BT, Cheung ZB, Shifflett GD, Iyer S, Derman PB, Cunningham ME. Do Current Recommendations for Upper Instrumented Vertebra Predict Shoulder Imbalance? An Attempted Validation of Level Selection for Adolescent Idiopathic Scoliosis. HSS J. 2015 Oct;11(3):216-22. PMID 26981056.

8. Shifflett GD, Bjerke-Kroll B, Nwachukwu B, Girardi FP, Sama AA, Cammisa FP, Hughes AP. The Value of Intra-operative Gram Stain in Revision Spine Surgery. The Spine Journal, 2015 Jun: S1529-9430(15)00574-4. PMID 26070285.

9. Swarup I, Bjerke-Kroll B, Cunningham M. Paraspinous Hemolymphangioma Associated with Adolescent Scoliosis. World Journal of Clinical Cases, 2015 Jun 16;3(6):514-8. PMID 26090372.

10. McLawhorn A, Bjerke-Kroll B, Blevins J, Sculco P, Lee L, Jerabek S. Patient-Reported Allergies Are Associated with Poorer Patient Satisfaction and Outcomes After Lower Extremity Arthroplasty: A Retrospective Cohort Study. Journal of Arthroplasty, 2015 Jul;30(7):1132-6. PMID 25702595.

11. Nemani V, Kim H, Bjerke-Kroll B, Yagi M, Sacramento-Dominguez C, Akoto H, Papadopoulos E, Perez-Grueso F, Pellise F, Nguyen J, Wulff I, Ayamga J, Mahmud R, Boachie-Adjei O, FOCOS Spine Study Group. Pre-Operative Halo-Gravity Traction for Severe Spinal Deformities at an SRS-GOP Site in West Africa: Protocols, Complications and Results. Spine, 2015, 40(3):153-161. PMID 25668334.

12. Bjerke-Kroll B, Christ A, McLawhorn A, Sculco P, Jules-Elysée K, Sculco T. Periprosthetic Joint Infections Treated with Two-Stage Revision over 14 years: An Evolving Microbiology Profile. Journal of Arthroplasty, 2014, 29(5), 877-82. PMID 24199997.

13. Bjerke-Kroll B, Sculco P, McLawhorn A, Christ A, Gladnick B, Mayman D. The Increased Total Cost Associated with Post-operative Drains in Total Hip and Knee Replacement. Journal of Arthroplasty, 2014, 29(5), 895-899. PMID 24360337.

14. Gladnick BP, Schreiber JJ, Ishmael CR, Bjerke-Kroll B, Cunningham ME. Assessment of Vertebral Curves Using the Manual Post-It® Technique. Journal of Spinal Disorders and Techniques, 2013. PMID 24326239.

15. Bjerke-Kroll B, Widmann R. Limb Lengthening for the Congenital Short Femur. Grand Rounds from HSS, 2013, 4(1): 2-5.

16. Greiwe R, Bjerke-Kroll B, Ahmad C. Medial Collateral Ligament Reconstruction. Operative Techniques in Orthopaedics, 2009, 19(4):243-250.

17. Simon J, Bjerke-Kroll B, Fischbach RL. Doctor, will you turn off my LVAD? Hastings Center Report 2008, 38(1):14-15.

18. Thasana N, Bjerke-Kroll B, Ruchirawat S. A facile synthesis of telisatin A via microwave-promoted annulation and Reformatsky reaction. Synlett, 2008, 4:505-508.

19. Toulokhonova I, Bjerke-Kroll B, West R. Synthesis and photophysical properties of novel fluorescent silicones. Journal of Organometallic Chemistry, 2003, 686:101.
Professional References
References available upon request.

Testimonials:
"I recently retained Dr. Benjamin Bjerke to evaluate a case involving postoperative spinal cord compression. He was accessible, responsive, and easy to work with. Dr. Bjerke performed a thorough review of the relevant materials and provided opinions based on the best available scientific evidence and generally accepted standards of care in his specialty. He demonstrated competence, accuracy, and impartiality and he was able to support the basis for his opinions. I will be consulting with Dr. Bjerke again on medical-legal matters."
– Ruth Stein, Legal Nurse Consultant

"I was able to contact Dr. Bjerke directly, without the need to go through a third party expert witness site. It was much more convenient and avoided fees from another company. Dr. Bjerke was prompt, thorough, and professional in his testimony."
– Medical malpractice attorney
Education
Board Certified, ABOS, Orthopedic Surgery, Spine Subspecialty

Mayo Clinic, Rochester, MN
Combined Neurosurgery and Orthopedic Surgery Spine Fellowship

Hospital for Special Surgery, New York, NY
Resident Physician, Orthopedic Surgery

Columbia College of Physicians & Surgeons, New York, NY
Doctor of Medicine