Sexual Abuse in Massage Therapy Expert Witness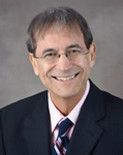 Benjamin Institute
175 Richdale Avenue
#106
Cambridge
,
Massachusetts
02140

(617) 576-0555

(617) 576-0444

www.BenBenjamin.com

Send an email
Expert Witness
Speaker
I conceived of and co-authored The Ethics of Touch, a book on ethics, sexual trauma, and professional boundaries as well as many articles that are used as a primary text in massage schools. I've taught courses on communication, ethics, boundaries, sexual abuse, and working with abuse survivors. As founder and president of a school for 30 years, I made coursework on these topics mandatory for all students. I also chaired the first Professional and Sexual Ethics Task Force of the Council of Schools. I have been an expert witness since 2004 and have maintained a practice for more than 45 years.
Services
I am an expert witness in cases of sexual abuse or misconduct in a spa or wellness massage therapy setting. I consult with lawyers about standards of care, do research, write reports and testify.
Areas of Expertise
Additional Expertise:

Sexual Abuse in Massage Therapy
Profile
Dr. Ben E. Benjamin has dedicated his life to helping people cope with and overcome the pain and stress caused by injury to the body. His therapeutic techniques help reduce and eliminate pain produced by adhesive scar tissue formed from soft tissue injury.

In sports medicine/muscular therapy private practice since 1963, Dr. Benjamin is the founder of the Muscular Therapy Institute in Cambridge, MA. As an educator and author, he has conducted seminars and workshops across the country, served as an instructor and trainer in a variety of settings, and written several books and countless articles. His books include: Listen to Your Pain: The Active Person's Guide to Understanding, Identifying, and Treating Pain and Injury; Are You Tense?: The Benjamin System of Muscular Therapy; and Exercise Without Injury.

His professional training and education spans more than three decades. He earned a Ph.D. in Sports Medicine at Union Graduate School; a Bachelor of Professional Sciences at Empire State College; and studied assessment techniques in Orthopedic Medicine with the well-known British Physician, James Cyriax, M.D.

Dr. Benjamin continues with his mission to offer his innovative therapy techniques to help enhance the quality of life for as many people as possible - to help people not simply manage their pain, but to be freed from it.
Consulting Practice
All States
Benjamin Institute in the Social Networks

Facebook

Twitter

LinkedIn
Professional Experience
Private practice — Sports injuries/Muscular Therapy, 1963 to present
Principal SAVI Training Partners, 2007–present
Cortiva Education, Senior Vice President of Strategic Development, 2005–2007
Muscular Therapy Institute, Watertown, Massachusetts, Founder/President, 1974–2005
Peak Performance Business Coaching, 1994 to present
Spectrum Medical Arts — Head of Muscular Therapy Department, 1994 to 1998
Cambridge Health Associates — Co-Founder multidisciplinary health center, 1984
Founder and Co-Director of Healthworks Exercise Center, Cambridge, MA, 1984
Relaxation Inc., Founder/President, 1994
Touch Therapy Institute, Inc., Founder/President, 1994
Member of Massachusetts Coalition for Professional Hands-on Practitioners, 1993–1995
AMTA Council of Schools Vice-chairperson, 1991–1994
AMTA Council of Schools, Professional and Sexual Ethics Task Force, Chair, 1990–1994
Licenses
Massage Therapy License 1478 in Massachusetts.
Legal Experience & Services
Worked as an expert witness on five cases of sexual abuse in a spa setting.
Affiliations
American Massage Therapy Association (AMTA)
Associated Bodywork and Massage Professionals (ABMP)
Approved Continuing Education Provider for the National Certification Board for Therapeutic Massage and Bodywork (NCBTMB)
Articles Published by Benjamin Institute
What I've Learned as an Expert Witness: Sexual Abuse in the Treatment Room
Having worked in the industry for over 50 years and served as an expert witness on cases of sexual misconduct by massage therapists and bodyworkers for more than 13 years, I feel compelled to write this article. Sexual violations are seldom written about directly and, unfortunately, are more common than most people realize.
Read Article