Livestock/Auto Collisions & Fencing Expert Witness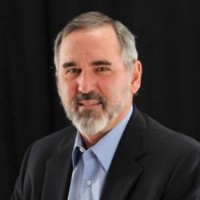 Bob Kingsbery
P.O. Box 609
Tioga
,
Texas
76271

(214) 681-9917

https://www.fenceexpert.com/
► Contact Bob Kingsbery
Expert Witness
Forensic Expert
Litigation Support
Speaker
Bob Kingsbery provides expert consultation and testimony for cases involving livestock related accidents, livestock fencing, animal behavior and livestock management. He is an expert on the design, installation and maintenance of all types of livestock fencing, including barbed wire and field fence; rail fence systems; electric fence systems and gates. He has worked on livestock related cases in 45 states and Canada.
Services
Mr. Bob Kingsbery offers the following services:

Case consultation
On-site fence inspection
Livestock management evaluation
Expert opinion report
Expert witness testimony
Litigation Support Services

Mr. Kingsbery provides expert testimony regarding auto/livestock collisions, motorcycle/livestock collisions, truck/livestock collisions, car/cow accidents, horse accidents, fence failure, livestock related injuries, livestock facilities and equipment, livestock handling and ranch management.
Areas of Expertise
Fence Failure
Livestock Behavior
Livestock Facilities
Livestock Fencing
Ranch Management
Additional Expertise:

Horse/Auto Accidents; Cattle/Auto Collisions; Horse Fencing; Cattle Management, Livestock Transportation, Livestock Injuries, Livestock Equipment Failure, Equine Facilities, Escaped Livestock, Escaped Cattle, Escaped Horses, Livestock Fence, Cattle Fencing, Horse Fencing, Pasture Management, Rodeo.
Profile
Bob grew up on a cattle ranch in Texas, where he worked cattle and built all types of livestock fencing. He also worked on his family's horse breeding operation, and at a livestock equipment manufacturing company.

He earned a degree in Agriculture from Texas A&M University and has worked for three of the nation's largest livestock fencing companies. He is currently the international sales manager for major livestock fencing company.
Areas Served
All US States & Canada & Australia
Professional Experience
Has conducted more than 300 seminars on fencing technology and grazing management for livestock producers throughout the world. Has been a consultant and international sales representative for several agribusiness companies involved in the manufacture of fencing equipment.

Has consulted on more than 400 cases involving livestock and fencing in 46 states and Canada.
Publications
Hundreds of articles about installing and maintaining livestock fencing, as well as books on livestock management.