Clinical Expert in BDSM/Kink, Alternative Relationships, Domestic Violence & Abuse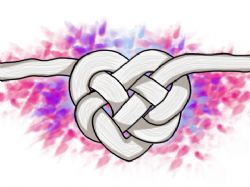 Bound Together Counseling, PLLC
3020 Franklin Park Dr.
Sterling Heights
,
Michigan
48310

(313) 626-0160

www.boundtogethercounseling.com
► Contact Bound Together Counseling, PLLC
Expert Witness
Speaker
LICENSED IN MICHIGAN, OHIO and ARIZONA.
Certified Sex Therapist and Clinical Sexologist Stefani Goerlich is an award-winning author and internationally known consultant specializing in sex and relationships. Author of The Leather Couch: Clinical Practice with Kinky Clients and it's sequel, Kink-Affirming Practice: Culturally Competent Therapy from The Leather Chair; Stefani is an expert in alternative relationships, BDSM/Kink, family dynamics, trauma, domestic violence, sexual assault, "sex addiction" and pornography. Stefani has a background in sexual assault survivor advocacy and has worked with commercial sex workers and survivors of human trafficking. Stefani is a trained General Civil Mediator with advanced training in family disputes, adult guardianship, and probate. She is able to apply her knowledge of domestic violence and consensual power exchange dynamics to assess and evaluate a wide variety of interpersonal, familial, and romantic dynamics.
Areas of Expertise
Addiction Recovery
Addictions
Anxiety Disorders
Bad Faith
Bdsm
Behavioral Safety
Bipolar Disorder (Manic Depression)
Borderline Personality Disorder (BPD)
Child Abuse
Codependency
Criminal
Criminal Responsibility
Depressive Disorders
Divorce
Ethics
Healthcare
Infidelity
Kink
Masochism
Mental Health
Mood Disorders
Personality Disorders
Polyamory
Pornography Addiction
Post-Traumatic Stress Disorder (PTSD)
Professional Responsibility
Psychology
Sadism
Safety
Sex Offender
Sexual Addiction
Sexual Disorders
Sexual Harassment
Sexuality
Social Phobia
Social Services
Stalking
Stress Management
Suicide
Therapeutic Humor
Therapeutic Touch
Trauma
Undue Influence
Violence
Additional Expertise:

Swinging
Consensual Non-Monogamy
Ethical Nonmonogamy
Dominance
Submission
Bondage
Legal Experience & Services
Trained mediator with over 500 hours of mediation experience in general civil, family disputes, adult guardianship, post-divorce parenting time, victim/offender restorative justice, and probate disputes.