Mechanical & Metallurgical Engineer - Expert Witness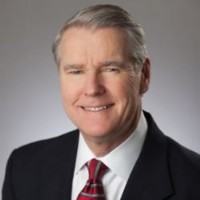 Bradley N. Plank, P.E. - Plank M&ME, LLC
9540 Garland Road, #381-347
Dallas
,
Texas
75218

(214) 399-4844

https://www.plankmme.com
► Contact Bradley N. Plank, P.E. - Plank M&ME, LLC
Expert Witness
Litigation Support
Bradley N. Plank, P.E. is a mechanical and metallurgical (including plastics) engineer with 30 plus years in manufacturing, and more than 25 years performing failure analyses and investigating claims for insurance firms, manufacturing companies, and attorneys. Has provided consulting and testimony in matters of personal injury, property damage, and products liability, among others.
Services
Mr. Plank's services include investigation of claims and failure analysis for attorneys, insurance firms and industrial clients in loss or injury, involving:

• Mechanical equipment
• Appliances, gas fired and electrical
• Oil and gas transmission equipment
• Plumbing – a wide variety of components
• Boilers and water heaters
• HVAC
• Heavy equipment
• Machine tools
• Cranes and wire cables
• Manufacturing processes
• Thermal processes
• Fire and water damage losses
• Warnings and instructions
• Corrosion in domestic & marine environments
• And many others

Plank MME provides lab testing services in support of finding solutions to forensic investigations and engineering design problems.
Areas of Expertise
Additional Expertise:

Water Heaters, Water Damage, Oilfield, Heavy Equipment, Cables, Medical Devices.
Areas Served
Serving All States
Licenses
Professional Engineer (P.E.) licensed in 25 states
Certified Fire and Explosion Investigator (CFEI)
Legal Experience & Services
Experience consulting and testifying in a wide variety of matters including personal injury and property damage, in both state and federal court. Testimony has never been excluded as an expert witness.
Affiliations
National Association of Fire Investigators
International Association of Arson Investigators
American Society of Heating, Refrigerating and Air Conditioning Engineers
American Society of Plumbing Engineers
ASM International
Society of Plastics Engineers
NACE International