Employment/Human Resources Management Expert Witness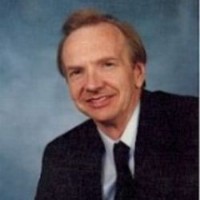 Brian H. Kleiner, PhD, MBA
551 Santa Barbara Avenue
Fullerton
,
California
92835

(714) 879-9705

(714) 879-5600

Send an email
Expert Witness
Speaker
Brian H. Kleiner is a Professor of Human Resource Management at a prestigious California University. He has trained thousands of employees and given trial testimony in more than 60 cases for plaintiffs and defendants. Former human resource manager for Ford Motor Company. Over 100 business and government consulting clients. Over 500 publications. Has received many honors. Taught first graduate "Managing Human Resources" course ever to be publicly televised.
Services
The employment-related topics for which Dr. Kleiner has provided expert witness testimony include the following: Compliance of organizational policies, procedures and practices with standards of appropriate human resources management; preventing and investigating complaints concerning sexual harassment and other forms of discrimination and harassment; retaliation; workplace reductions; performance appraisals, progressive discipline, just cause and wrongful termination; analysis and evaluation of reasonable accommodation, undue hardship, essential functions and other issues under the ADA; negligent hiring, retention, and supervision; promotion selections; FMLA; statistical analysis of employment data; executive and employee compensation, wage and hours, ERISA, benefits/pensions; and workplace violence, safety, OSHA.
Areas of Expertise
Additional Expertise:

Labor/Management Relations, Compensation, Nonprofits.
Brian H. Kleiner, PhD, MBA in the Social Networks

LinkedIn
Professional Experience
Practitioner Experience:

After first being employed as a human resource manager for Ford Motor Company in 1969, I have more than 25 years experience as a consultant to over 100 organizations around the world concerning how to improve human resource management policies and practices. These include the following: Arco-Atlantic Richfield Company, Bausch & Lomb, Brother International Corporation, ConAgra, General Dynamics Corporation, In-N-Out Burger, Interstate Electronics Corporation, Pioneer Electronics, Reynolds Metals Company, Shasta Beverages, Shell Oil Company, Toshiba, and Yoshinoya.

Extended Education Experience:

From 1988 to 2002, taught classes concerning effective employee management for the general public through University Extended Education at California State University, Fullerton, helping managers and supervisors from hundreds of organizations.

University Experience:

1977-Present: Professor of Human Resource Management, California State University, Fullerton

Regularly have taught classes concerning effective employee management in both graduate and undergraduate programs. Have also taught graduate courses concerning effective employee management at Chapman University and California State University, Dominguez Hills.
Licenses
PhD in Management (UCLA); MBA (UCLA).
Affiliations
Society For Human Resource Management
Qualifications
Lifetime California Community College Instructor in Business Management
Awards & Honors
Selected for the following: Who's Who in Business Higher Education, Who's Who in Finance and Industry, Who's Who in California, Personalities of America, Community Leaders of America, and Who's Who in the World.
Publications
Have published over 500 articles in a wide variety of academic and professional journals and books.
Education
Ph.D. in Management, U.C.L.A., 1977
Master of Business Administration, U.C.L.A., 1973
B.S. in Business Administration, Drexel, 1969