Board Certified Emergency Medicine Physician, Expert Witness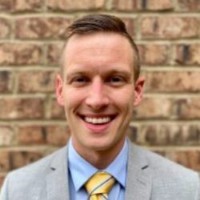 Brian Pisula MD FAAEM
3817 Kinderlou Forest
Valdosta
,
Georgia
31601

(585) 474-1196
► Contact Brian Pisula MD FAAEM
Expert Witness
Litigation Support
Speaker
Brian Pisula MD FAAEM has been working in Emergency Medicine for 9 years including 15,000 hours of clinical practice. During that time, has evaluated over 30,000 patients in the Emergency Department setting. Board certified by the American Board of Emergency Medicine. Doctor of Medicine from the University of Rochester School of Medicine and Dentistry. Completed residency training in Emergency Medicine at the University of North Carolina-Chapel Hill. Experience in multiple practice settings including level-one trauma centers, academic institutions, and low-resource facilities without broad specialty support. Professorships in Emergency Medicine at Mercer University and Edward Via College of Osteopathic Medicine. Has over 2,000 hours of teaching experience with medical students. Administrative experience including current committee memberships in trauma, medical quality, and surgical quality.
Experience as an expert witness:
o Retained in 21 cases since May of 2022
o Worked with both plaintiff and defense
o Provided testimony at deposition
Areas of expertise include but are not limited to: EMTALA, emergent care/assessment of prisoners, involuntary psychiatric commitment, use of chemical and/or physical restraints in the Emergency Department, COVID-19, STEMI/acute coronary syndromes, aortic dissection, acute stroke, trauma resuscitation, airway management, central line placement, sepsis/septic shock, spinal abscess, pulmonary embolism, ectopic pregnancy, testicular torsion, ovarian torsion, meningitis, and subarachnoid hemorrhage.
Services
Dr. Pisula is focused on delivering high quality, objective, and thorough work in a timely and professional manner. He is available for consultation, chart review, deposition, and testimony for plaintiff or defense in medical malpractice claims.
Areas of Expertise
Areas Served
National
More Information
Brian Pisula MD FAAEM in the Social Networks

LinkedIn
Professional Experience
South Georgia Medical Center Valdosta, GA
Emergency Physician: June 2019- Present
South Georgia Medical Center is a high-volume, high-acuity, hospital system with 418 beds across 4 campuses with a 15-county service area across mostly rural southern Georgia and northern Florida. The main campus Emergency Department sees on average 72,000 patients per year. SGMC is actively working to become a Trauma Level III center and is both a stroke and STEMI center.

Onslow Memorial Hospital Jacksonville, NC
Emergency Physician: June 2015- July 2019
Onslow Memorial hospital is a 162-bed community hospital in eastern North Carolina. The Emergency Department sees over 50,000 patients annually. Onslow Memorial is a low-resource facility, lacking most specialties including interventional cardiology, neurology, gastroenterology, or emergent nephrology. Approximately 15% of emergency department patients require transfer to a larger institution.
Licenses
Medical License in Georgia
Expert witness certificate in Florida
Affiliations
American Board of Emergency Medicine 2017-Present: Board Certified

Edward Via College of Osteopathic Medicine (VCOM)
Assistant Professor of Emergency Medicine: 2019-Present
Over 2,000 hours of teaching experience with medical students

Mercer University
Associate Professor of Emergency Medicine: 2022-Present
Clerkship director for rotating Internal Medicine residents
Qualifications
Board certified in Emergency Medicine by the American Board of Emergency Medicine
Fellow in the American Academy of Emergency Medicine
Awards & Honors
Distinguished Citizen Award
Awarded in 2018 for work as an emergency physician at Onslow Memorial Hospital. Presented by the Boy Scouts of America.

The Nancy and Marvin Hoffman Medical Scholarship Rochester, NY
Awarded in 2009 based on academic performance and qualifications as an undergraduate
Education
University of North Carolina- Chapel Hill Chapel Hill, NC
Emergency Medicine Residency: June 2013-May 2016

University of Rochester School of Medicine Rochester, NY
Doctor of Medicine: May 03, 2013

University of Wisconsin Madison, WI
Bachelor of Science majoring in political science: May, 2009
Graduated with distinction (Rank 185/3996)