Clinical Psychologist and Expert Witness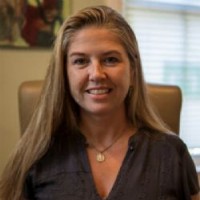 Brooke Laufer, Psy.D.
826 Madison Street
Evanston
,
Illinois
60202

(847) 440-7361

https://drbrookelaufer.com
► Contact Brooke Laufer, Psy.D.
Expert Witness
Forensic Expert
Litigation Support
Speaker
Brooke Laufer, Psy.D. is a clinical psychologist in Evanston, Illinois. Her areas of expertise are Mood Disorders, and Perinatal and Reproductive Psychology, including the diagnosis and treatment of Postpartum Depression, Postpartum Anxiety, Postpartum Psychosis, Depression in Pregnancy, Anxiety, PTSD, and Suicide. Dr. Laufer specializes in cases of Infanticide and Filicide.
Dr. Laufer is an experienced clinician, teacher, speaker and researcher. She communicates clearly and effectively, and has served as a consultant to physicians, lawyers, and mental health professionals.
Services
Dr. Laufer's areas of expertise are:

Mood Disorders
Postpartum Depression
Postpartum Psychosis
Anxiety
Suicide
Filicide
Perinatal and Reproductive Psychology
Postpartum Anxiety
Depression in Pregnancy
Post-Traumatic Stress Disorder (PTSD)
Infanticide
Munchausen Syndrome by Proxy (MSBP)
Sexual Assault
Addiction
Female Crimes
Domestic Violence
Complex Childhood Trauma

Dr. Laufer is available for assessments and reports:

Competency to Stand Trial
Malingering Testing
Personality Disorders
PTSD Assessment
Rebuttal Reports
Intelligence Assessment
Mood Questionnaire
Dissociative Disorder Assessment
Litigation Support Services

Dr. Brooke Laufer works as an expert witness and legal consultant in several psychological fields for women who are facing criminal charges. While her specialty is in women's reproductive mental health, she is also skilled in mitigation work for domestic violence, child abuse, and childhood trauma.

Dr. Laufer is available for psychological evaluations, testimony, and consultation with legal counsel on any criminal cases that are relevant to women's mental health, including murder, infanticide, filicide, pregnancy denial, neonaticide, intimate partner violence, and child abuse.
Areas of Expertise
Anxiety Disorders
Bipolar Disorder (Manic Depression)
Borderline Personality Disorder (BPD)
Child Psychology
Competency
Depressive Disorders
Dissociative Disorders
Filicide
Forensic Psychology
Hormonal Disorders
Infanticide
Maternal Mental Health
Mental Health
Mood Disorders
Neonatal Perinatal Medicine
Perinatal Mental Health
Personality Disorders
Post-Traumatic Stress Disorder (PTSD)
Postpartum Depression
Postpartum Psychosis
Pregnancy
Pregnancy Complications
Psychology
Reproductive Mental Health
Schizophrenia
Shaken Baby Syndrome
Suicide
Trauma
Additional Expertise:

Postpartum Disorders, Perinatal and Reproductive Psychology, Postpartum Anxiety, Depression in Pregnancy, Neonaticide, Unperceived Pregnancy, Domestic Violence, Battered Women Syndrome.
Profile
Brooke Laufer, Psy.D. is an Illinois licensed clinical psychologist, working with people - providing therapy, family counseling, teaching, and consultation - for over 15 years. She graduated from University of Wisconsin at Madison, earning her B.A. with honors in the disciplines of Political Philosophy and Women's Studies. She earned both her Master's and Doctorate in Clinical Psychology from the California Institute of Integral Studies, where her doctoral research focused on the treatment of Schizophrenia.

Dr. Laufer's training began with the severely mentally ill at San Francisco General Hospital and then the worried well at Haight Ashbury Psychological Services. After moving to New York City, she completed a certification at the Manhattan Institute For Psychoanalysis. Upon completing her doctorate, she fulfilled her postdoctoral internship at Midtown Counseling Services, an all female group private practice, where she treated adults and couples, focusing on trauma and anger. She then moved to Maine where she began her work with families, adolescents, and issues of addiction.

Before launching into private practice, Dr. Laufer worked at PEER Services Inc. in downtown Evanston and at Evanston Township High School, treating adolescents who struggle with substance use. For several years, she taught a Life Strategies class at Evanston Township High School to freshman through seniors who needed behavioral and academic support.
Brooke Laufer, Psy.D. in the Social Networks

LinkedIn
Legal Experience & Services
Cases With:

Center on Wrongful Convictions. Bluhm Legal Clinic @ Northwestern University
Rights and Restoration Law Group, LLC. Chicago, IL
Women & Survivors Project. Chicago, IL
Illinois Prison Project. Chicago, IL
LARSON & NIPE. Mitchell, SD
Affiliations
Postpartum Support International
American Psychological Association
The International Society for Psychological Approaches to Psychosis
Citizen Therapists for Democracy
Education
Psy.D., California Institute of Integral Studies
MA, California Institute of Integral Studies
BA - Honors, University of Wisconsin at Madison