IP Damages, Patent, Copyright, Trade Secret, CS, Software, Internet Policy & Practice Expert Witness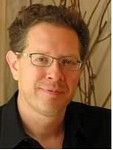 Bruce Abramson, JD, PhD
Primary Office in New York. Nexus to CA, DC, FL, NV.
Conducts business nationwide
Manhattan
,
New York
10023

(646) 688-4157

www.bdabramson.com

Send an email
Expert Witness
Forensic Expert
Speaker
Bruce Abramson, JD, PhD provides consulting, valuation and expert witness testimony in technology matters such as patent damages, licensing, industry custom and practice, tech policy, business methods, contracting, antitrust, and intellectual property (patent, copyright, trade secrets, and trademark) infringement and damages, including Internet claims. He is particularly valuable in complex litigation. Office in New York. Nexus to CA, DC, FL, NV. Conducts business nationwide.
Services
Bruce Abramson, JD, PhD possesses a rare ability to express complex analyses in simple English. He has deployed this skill in many venues, but his focus for more than two decades has been expert testimony.

Dr. Abramson is an experienced technologist, economist, and attorney with a multidisciplinary practice representing clients in litigation, negotiation, growth, technology assessment, merger, and regulatory settings. His expertise includes valuing intellectual property and other asset classes; assessing damages and royalties; evaluating and deploying patents, products, digital copyrights, and technologies; devising growth strategies; drafting licenses, contracts, and patents; determining and predicting competitive effects and market responses; modeling and analyzing complex data; assembling and managing cross-functional teams; facilitating communication among engineering, management, and legal teams; marketing and cultivating client relationships; teaching, research, and public speaking; publishing books and articles on technology, business, and law.

He has served as an expert witness in numerous cases, testifying in several interrelated areas:
• Damages, including but not restricted to patent damages;
• Technology industry custom and practice in licensing, breach of contract, and business tort suits;
• Infringement, licensing, and damages and policy in patent, copyright, trademark, trade secret, and other IP cases;
• Technical aspects of selected soft-side technologies (software, Internet, business methods).
• The interplay between antitrust and IP laws.
In each of these areas, his experience combines working with counsel to devise and/or refine appropriate theories with conducting and presenting the actual analyses.

Dr. Abramson prides himself on providing his clients with a serious value advantage. He is particularly adept as a troubleshooter. Over the years, he has learned how to minimize overhead and hold costs down without sacrificing the quality of his work. He has also mastered working on tight deadlines—including engagements that arrive shortly after the last minute. Many of the clients upon whom he has conferred the greatest value are those who need help connecting their liability cases to a viable theory of damages, or of tailoring their discovery requests to ask the right questions.
Litigation Support Services

Bruce Abramson, JD, PhD provides expert witness testimony and litigation support focusing primarily on two critical elements of corporate litigation: valuing damages/remedies; and industry analysis in technology industries. He has particular expertise in patent damages, industry custom & practice, and technology policy.
Areas of Expertise
Profile
Full CV available on request.


Dr. Abramson is also a frequent public speaker who has contributed to the scholarly literature of Computer Science, Management Science, and Law. His general-audience books, Digital Phoenix and The Secret Circuit, explain the interplay among new technologies, the businesses that deploy them, the laws that regulate those businesses, and the policies that guide those laws.
Consulting Practice
All States
Bruce Abramson, JD, PhD in the Social Networks

Facebook

LinkedIn
Licenses
Registered Patent Attorney, USPTO 2013
Certificate in Mediation University of California, 2009
Admitted to Practice Law in CA, DC, NY
Legal Experience & Services
For a defendant—testified about lost profit and Georgia Pacific analyses of patent damages.

For a plaintiff—opined about cybersquatting, trademarks, technology, and Internet business models.

For a defendant—testified about liability and damages in a software royalty dispute.

For a plaintiff—opined about techniques for proving and measuring damages in a class certification process.

For a defendant—testified as an expert witness about the custom and practice of software licensing.

For a plaintiff—calculated damages due from a government agency under quasi-contract and takings theories.

For a defendant—detailed theories of liability pertaining to various software licensing claims.

For a plaintiff—advised about likely damage assessments as part of a successful mediation.

For a defendant—coordinated the economic damage analyses on behalf of an unindicted co-conspirator in a civil antitrust case.

For a plaintiff—provided antitrust guidance to counsel seeking to develop a major price-fixing case from secret documentary evidence.

For a defendant—served as key economic advisor to lead litigation counsel in a complex antitrust matter involving client's entire franchise model.

For a plaintiff—coordinated data intensive analyses relating alcohol consumption and taxation.

For a defendant—testified about the implication of Bayesian analysis and value of information calculations to consumer decisions in advertising.

For a petitioner—integrated software engineering principles and data intensive economic analyses into antitrust arguments forwarded to a European Commission investigation of anticompetitive behavior in the software industry.
Affiliations
As a Senior Expert at Keystone Strategy, Dr. Abramson collaborates with a world-class team of economists, technologists, and strategists. He also directs support teams of economic and technical analysts trained to produce high quality analysis quickly and on a budget. See
http://keystonestrategy.com/expert/bruce-abramson/
Publications
• The Secret Circuit: The Little-Known Court Where the Rules of the Information Age Unfold (Rowman & Littlefield, 2007).
• India's Journey Toward an Effective Patent System. Policy Research working paper no. WPS 4301 (World Bank, 2007).
• Digital Phoenix: Why the Information Economy Collapsed and How it Will Rise Again. (MIT Press, 2005) (Simplified Chinese version, ShangHai Yuandong Press, 2008).
• Probability Forecasting. Edited with Robert Clemen. Special issue of the International Journal of Forecasting 11(1), 1995.
• The Expected-Outcome Model of Two-Player Games. Part of the series, Research Notes in Artificial Intelligence (Morgan Kaufmann, 1991).

Over forty articles in the scholarly literature of law, computer science, and management science. Available on request.
Education
J.D. Georgetown University Law Center, 2000
Ph.D. Computer Science, Columbia University, 1987
M.S. Computer Science, Columbia University, 1985
B.A. Computer Science and Mathematics, Columbia University, 1983
Articles Published by Bruce Abramson, JD, PhD
Preventing and Predicting Software License Disputes
Software licenses are critical enablers of entrepreneurship and product excellence. Yet they are also common sources of litigation between erstwhile partners. Licensing disputes arise when inartful drafting combines with the peculiarities of software and its distribution to complicate the computation of royalties. Good licensing practices are thus a critical aspect of business strategy. Understanding some common pitfalls of licensing can confer both offensive and defensive strategic benefits.
Read Article