Plastic Pipe and Polymer Expert Witness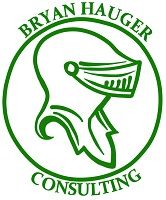 Bryan Hauger Consulting, Inc.
5485 Conestoga Court
Suite 200G
Boulder
,
Colorado
80301

(303) 747-6533

www.bryanhaugerconsulting.com
► Contact Bryan Hauger Consulting, Inc.
Expert Witness
Forensic Expert
Litigation Support
Speaker
Bryan Hauger Consulting, Inc. was formed to provide expert insights to plastic material manufacturers, convertors and asset owners. We have accumulated some of the best plastic and piping expert witnesses in the industry that are experienced with multiple different types of plastic pipes and materials. Our group has gained vast experience including catalyst research in support of polyethylene manufacturing, additive stabilization of polymers, interaction of chemicals with plastics, extrusion production of plastic pipe, plastic pipe material technical service, plastic pipe system component testing, and failure analysis. As a result of those efforts, our experts hold several United States patents, have published several technical papers and have authored various technical standards including ASTM.
Services
Bryan Hauger Consulting offers a large variety of services to clients looking for experts in plastic pipe and film. Below is a partial list of the services and areas of expertise we provide to our clients.

LEGAL
• Expert Witness
• Intellectual Property
• Failure Analysis
• Forensic Investigations

PLASTIC PIPE
• HDPE Water Pipe Consulting
• Polybutylene and PEX Tubing Consulting
• Natural Gas and Oil Piping
• Green Building and Plumbing Codes
• Heat Fusion Training

PLASTIC FILM AND PACKAGING SERVICES
• Plastic Film Design
• Blown Film Extrusion and Expertise
• Film Market Consulting
• Failure Analysis

STANDARDS
• ASTM Standards Development for Piping Systems
• Product Certification Assistance in North America
• Historical Reviews of Codes and Standards
• Code Consulting
Areas of Expertise
Chemistry
Construction
Construction Accidents
Construction Defects
Construction Injuries
Energy
Engineering
Engineering Civil
Engineering Mechanical
Failure Analysis
Failure Analysis
Investigation
Law Firm Consulting
Litigation Support
Manufacturing
Patent
Personal Injury
Plastic Film
Plastic Packaging
Plastic Piping
Plastics
Plumbing
Polymers
Research
Structural Failure
Water
Workers Compensation
Wrongful Death
Additional Expertise:

Plastic Product Failure
Plumbing Failures
Pipeline Leak
Polymer Expert Witness
Bioplastics
Injection Molding
Extrusion
Flexible Plastic Packaging
Compounding
Thermoplastics
Plastic Molding
Polymer Engineering
Plastic Engineering
Pipe Extrusion
Plumbing
Polymer Product Liability
Polymer Science
Profile
Expert Witness Profiles:

Bryan Hauger
- Fusion Joining Inspector and Author
- Polymer Expert Witness and other Legal Consulting
- Plastic Extrusion Consultant

Rich Geoffroy
- Plastics Expert Witness and other Legal Consulting
- Testing of Plastics
- Failure Analysis
- Polybutylene Tubing Consultant

Dick Austin
- Plastics Expert Witness and Legal Services
- Cast and Blown Film Expertise
- Biodegradation of Polyolefins
- Environmentally Degradable Polymers
- Packaging Applications
- Selected Patents and Publications

David Woods
- 40 years experience
- Plastic Pipe Litigation Experience
- Gas Distribution
- Polyethylene Pipe
- PVC Pipe

Ricardo Pinedo
- Films and Flexible Packaging
- Over 30 Years of Experience
- Blown Film Extrusion
- Plastic Packaging
- Adhesion and Seal Failure
- Environmental Stress Crack Failure
- Polyethylene Stretch and Shrink Film

Louis F Fow
- 3 cases as an expert witness
- Deposed all 3 times
- Taken the stand twice
- Worked for Plaintiff
- Process equipment and process engineering
- Blown film expertise

Bill Adams
- 15 years expert witness work
- 7 cases
- Deposed 3 times
- Gone to trial once
- Flexible Plastic Materials
- Piping Products
- Piping Applications
Consulting Practice
All States
Bryan Hauger Consulting, Inc. in the Social Networks

Facebook

Twitter

LinkedIn
Professional Experience
Our plastics experts have worked with corrugated plastic pipe, water distribution and plumbing systems, oil and gas production, plastic gas pipe, and conduit. We have taken on several clients as an expert witness on widely varying subjects relating to plastic piping. Many of our experts participate in industry organizations such as API, SPE, PPI, CSA, AGA, AWWA and ASME.
Legal Experience & Services
Bryan Hauger Consulting's Recent Legal Experience:

Type of Matter: Expert Witness in Pre-Trial Discovery
Case Name Hardin County Board of Supervisors v. Ryken Engineering and S.L. Baumeier Company
Disposition: Case Settled Prior to Trial
Case Summary: Agricultural application of HDPE corrugated pipe in Iowa. The Board of Supervisors sued the manufacturer, contractor and engineer, alleging damages to the dual-wall HDPE corrugated drainage pipe ranging from 15" to 30". Served as expert consultant for the engineer, providing opinions and report on behalf of the engineer, rebutting opposing experts, and providing deposition testimony.

Type of Matter: Pre-Trial Investigation
Case Name Langtry Farms v. Nieber Golf representing Nupi Americas, Inc. as a disclosed expert witness.
Disposition: Case Settled Prior to Trial
Case Summary: Large-scale failures of an HDPE irrigation system on a golf course. The plaintiff filed suit against Nupi Americas as a manufacturer of HDPE fittings with the plaintiff claiming defective manufacturing workmanship.

Type of Matter: Pre-lawsuit Investigation
Case Name: Plaintiff v. X Engineering Consulting Firm
Disposition: Pending
Services Provided: Extensive presence of polybutylene (PB) domestic water and fire suppression lines were not disclosed as part of property assessment report. Represented Plaintiff. Conducted a site visit to oversee the sampling of PB piping, directed testing to investigate the condition of the piping, and wrote a detailed assessment report on the condition of PB piping at the site and still in service.
Affiliations
SELECTED PAST AND PRESENT AFFILIATIONS:
American Gas Association – Plastic Materials Committee Ex-officio Member
American Petroleum Institute
ASME – Contributing Member of the Working Group on HDPE Materials
ASTM International – Committee on Standards Member 2017 - 2019
American Water Works Association
Canadian Standards Association – B137 Committee
Plastics Pipe Institute
Society of Plastics Engineers – Technical Program Chair, Plastic Pipe and Fittings SIG
Awards & Honors
ASTM – Award of Merit/Fellow 1996
ASTM – COTCO Special Service Award 2002
ASTM – Committee F17 Ayers-Wilging Award for Professionalism 2014
ASTM – Committee F17 Reinhart–Kuhlman Award 2004
ASTM – Committee F17 Paul Finn Memorial Award 1994
ASTM – Committee F17 Special Service Award 4 awards
ASTM – Committee F17 Certificate of Appreciation 3 awards

F1804 Standard Practice for Determining Allowable Tensile Load for Polyethylene (PE) Gas Pipe During Pull-In Installation
F2164 Standard Practice for Field Leak Testing of Polyethylene (PE) and Crosslinked Polyethylene (PEX) Pressure Piping Systems Using Hydrostatic Pressure
F2619/F2619M Standard Specification for High-Density Polyethylene (PE) Line Pipe
F2786 Standard Practice for Field Leak Testing of Polyethylene (PE) Pressure Piping Systems Using Gaseous Testing Media Under Pressure (Pneumatic Leak Testing)
F2928 Standard Practice for Specimens and Testing Conditions for Testing Polyethylene (PE) Pipe Butt Fusions Using Tensile and Hydrostatic Test Methods
F3123 Standard Specification for Metric Outside Diameter Polyethylene (PE) Plastic Pipe (DR-PN)

D2239 Standard Specification for Polyethylene (PE) Plastic Pipe (SIDR-PR) Based on Controlled Inside Diameter – Updated material requirements so that ASTM and AWWA PE piping standards would be consistent
D2290 Standard Test Method for Apparent Hoop Tensile Strength of Plastic or Reinforced Plastic Pipe – Updated Procedure B; Added new Procedure D
D2737 Standard Specification for Polyethylene (PE) Plastic Tubing – Updated material requirement so that ASTM and AWWA PE piping standards would be consistent
D3035 Standard Specification for Polyethylene (PE) Plastic Pipe (DR-PR) Based on Controlled Outside Diameter – Updated material requirements so that ASTM and AWWA PE piping standards would be consistent; added DIPS sizes
F412 Standard Terminology Relating to Plastic Piping Systems – Added new section on abbreviations and initialisms
F645 Standard Guide for Selection, Design, and Installation of Thermoplastic Water- Pressure Piping – Updated PE piping information
F3123 Standard Specification for Metric Outside Diameter Polyethylene (PE) Plastic Pipe (DR-PN) – Added NPS/IPS and DIPS/DIOD sizes
Publications
Hauger, Bryan. "Chapter 42: "Pipe and Tubing Applications of Polyethylene". Handbook of Industrial Polyethylene and Technology: Definitive Guide to Manufacturing, Properties, Processing, Applications and Markets. Ed. Mark A Spalding, Ed. Ananda Chatterjee, Scrivener Publishing, 2017
The chapter focuses on PE pipe, looking at its history and the different applications of the piping. By the end, it covers modern pipe technologies and the different pipe characteristics needed for an increasingly diverse market.
++++++++++++++++++++++++++
Hauger, B.; Electric Power Research Institute (EPRI); September, 2014 "Material Properties Affecting the Butt Fusion of HDPE Pipe" .
"Significant efforts have been expended on several fronts to develop an understanding of butt fusion, which is the most commonly used method to assemble high-density polyethylene (HDPE) pipe. Variables that can affect the quality of the fusion joint are called essential variables. A fusion procedure specification currently needs to be developed and qualified by each organization, then re-qualified whenever an essential variable changes. This poses a very high burden on plant owners and may not be necessary for limited changes to at least some of the essential variables. Several essential variables for butt fusion must be controlled within acceptable ranges to provide reasonable assurance of strong and durable joints. This report provides detailed consideration of HDPE material properties in order to create a deeper understanding of the scientific principles that explain the fusion process".
?http://www.epri.com/abstracts/Pages/ProductAbstract.aspx?ProductId=000000003002003133?
++++++++++++++++++++++++++
Hauger, B. E; Willacker, R; Ferry, S.; Society of Plastics Engineers – ANTEC; April 2013, 1937 - 42. "Common Installation Failure Modes For In-Service Plastic Piping Components And Systems".
"Plastic pipe components are generally constructed into high integrity, high durability systems. However, some poor installation practices occur with sufficient frequency that they have been noted by the authors as recurring in root cause failure analyses. These installation based root causes differ with the application environment and the material of construction. This paper will address poor installation practices for polyethylene, poly vinyl chloride and chlorinated poly vinyl chloride based piping systems".

++++++++++++++++++++++++++
Hauger, B. E.; "Spoolable Composite Pipe Testing - API15S"
"The history of oil and natural gas production has seen many innovative technologies develop to address the needs of the marketplace – leak-free, no corrosion, high pressures, rugged terrain etc. Spoolable composite pipe, described by the API15S standard, is a significant innovation that uniquely addresses the needs of energy production because it combines the beneficial attributes of plastic pipe with a much higher pressure capacity than any mono-layer plastic pipe. As detailed in the API15S standard, extensive testing is required to qualify both the materials used and the final construction in order to ensure a durable pipe that is capable of being coiled for shipping efficiency while still providing a high pressure capability for many years of service life". The central purpose of the extensive testing required by the standard is to avoid spoolable composite pipe failure.
http://www.microbac.com/uploads/Technical%20Articles/PDF1/Hauger%20Tech.%20Article49.pdf
++++++++++++++++++++++++++++
Hauger, B. E.; Krishnaswamy, R. K.; Rohlfing, D. C.; Journal of Plastic Film and Sheeting 2001, 17, 35. "Rheological and Blown Film Characterization of Binary Blends of Metallocene-Catalyzed LLDPEs."
http://jpf.sagepub.com/content/17/1/35.abstract

Austin, R. G. , "Trends in Use of Concentrates in Polyolefin Films," Thermoplastics Concentrates '96 Conference (November 4, 1996)
Austin, R. G. , "Studies of Blown Film Technology Using Metallocene Generated Resins From a Processors Point of View," Equipment Manufacturers Seminar, (April 15, 1996)
Austin, R. G. , "Polyolefin Blend Recycle Studies," Annual Technical Conference, Soc. Plast. Eng. 50th (Vol. 1), 794-8 (1992)
Austin, R. G. , "Polyolefin Recycle Studies," American Chemical Society Workshop on Plastics in Solid Waste Management, New Orleans (1991)
Austin, R. G. , "Degradation Studies of Polyolefins," The First International Scientific Consensus Workshop Proceedings, Toronto, Degradable Materials, CRC Press (1990)
Austin, R. G. ; Michaelson, R. C. ; Myers, R. S. "Catalytic oxidation of olefins to glycols via molecular oxygen." Prep. - Am. Chem. Soc. Div. Pet. Chem. 32(1), 227-33 (1987)
Austin, R. G. ; Michaelson, R. C. ; Myers, R. S. "Industrial uses of catalytic oxidation and the direct oxidation of olefins to glycols," Chem. Ind. (Dekker), 22 (Cat. Org. React.), 269-80 (1986).
Austin, R. G. ; Sanner, R. D. ; Wrighton, M. S. ; Honnick, W. D. ; Pittman, C. U., Jr. "Photoactivation of polymer-anchored catalysts. Iron carbonyl catalyzed reactions of alkenes," Adv. Chem. Ser., 184 (Interfacial Photoprocesses: Energy Convers. Synth.), 13026 (1980)
Austin, R. G. ; Prezter, W. R. ; Wu, C. Y. ; "Phenol from Cumene," Prep. - Am. Chem. Soc. Div. Pet. Chem. (1979)
Austin, R. G. ; Pittman, C. U., Jr. ; Honnick, W. D. ; Wrighton, M. S. ; Sanner, R. D. "Photogeneration of polymeric-anchored catalytic species from iron carbonyls," Fundam. Res. Homogeneous Catal., 3 603-19 (1979)
Austin, R. G. ; Sanner, R. D. ; Wrighton, M. S. ; Honnick, W. D. ; Pittman, C. U., Jr. "Comparison of the photocatalytic behavior of phosphinated polymer-anchored iron carbonyl species and homogeneous phosphine substituted iron carbonyl species: alkene isomerization and reaction with trialkylsilanes," Inor. Chem., 18(4), 928-32 (1979)
Austin, R. G. ; Paonesa, R. S. ; Giordano, P. J. ; Wrighton, M. S. "Photocatalyzed reactions of alkenes with silanes using trinuclera metal carbonyl catalyst precursors," Adv. Chem. Ser., 168 (Inor. Chem.), 18 (4), 928-32 (1978)
Austin, R. G. , "Heterometallic compounds of silicon and phosphorus," Diss. Abstr. Int. B1978, 38(9), 4219 (1978)
Wrighton, M. S. ; Austin, R. G. ; Bocarsly, A. B. ; Bolts, J. M. ; Haas, O. ; Legg, K. D. ; Nadjo, L. ; Palazzoto, M. C. "Design and study of a photosensitive interface: a derivatized n-type silicon photoelectrode," J. Am. Chem. Soc., 100 (5), 1602-3 (1978)
Austin, R. G. ; Urry, G. "A novel phosphorus-centered heterometallic cluster," Inorg. Chem., 16(12), 3359-60 (1977)
Education
EDUCATION:
Scripps Research Institute - La Jolla, California. Postdoctoral Fellow 1995 - 1996
Indiana University - Bloomington, Indiana. Ph. D. in Inorganic Chemistry, 1995.
Hope College - Holland, Michigan. B. S. in Chemistry, 1990.

Post Doctoral Research Fellow, Department of Chemistry, Massachusetts Institute of Technology, Cambridge, MA
Ph.D., Organometallic Chemistry, Tufts University, Medford, MA
M.S., Chemistry (equivalent, no degree), Xavier University, Cincinnati, OH
B.A., Chemistry, Eastern Baptist College, St. Davids, PA

AAS-MET, Purdue University, West Lafayette, IN, 1967
BS-MET, Purdue University (IUPUI) Indianapolis, IN, 1969
CE Courses in Plastics, Washington University, St. Louis, MO, 1984
CE Courses in Product Liability,University of Wisconsin – Madison, Madison, WI, 1996
Dredging Engineering (Short Course),Texas A&M, College Station, TX, 1996