Telecommunications and Technology Expert Witness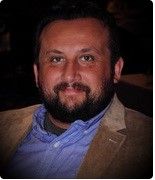 Cameron Sowder - Telecommunications Expert Witness

800 SOWDERCOM

www.sowdercom.com
► Contact Cameron Sowder - Telecommunications Expert Witness
Expert Witness
Litigation Support
Considered to be a leading global professional in telecommunications and related technologies. Accomplished career consistently and successfully managing projects and exceeding goals in telecom, including invoice processing and payments, inventory and asset details, contract negotiation and loading, rate plan analysis, audit and optimization, vendor and dispute management, cloud migration, finance and accounting, data analysis and reporting, networking, integrations, mobile device setup, deployment, administration, sales and marketing, training, process improvement, and policy management.
Unique background includes working from all perspectives within enterprises, telecom carriers, technology vendors, management companies, consulting firms, service providers, and integrators. Currently writing a book on IT.
Litigation Support Services

Expert Witness with large prestigious NY law firm for large scope state client in multiple cases involving the largest wireless carriers. Nine months worth of work involving data gathering, historical research, contract and billing comparisons, sales tactics and contract negotiations, rate plan implementations and optimizations, and savings analyses comparing what was sold and contracted to what was actually billed. Settled as a direct result of work.
Areas of Expertise
Additional Expertise:

Telecom Lifecycle Management / Telecom Expense Management (TEM) / IT Sales, Operations, Support, and Finance / Global Technology Management / Networking and Communications Management / Wireline, Wireless, and Cloud Management / Consulting / Business Analysis / AWS / Microsoft Office / Apple / Samsung / Cisco / Agile / Software Development Lifecycle (SDLC) / Salesforce / Rally / Box / SAP/ Smartsheet / Dropbox / Oracle / Linux / Postgres / SQL / HP / Project Management / Six Sigma, Security / IoT / B2B / B2C / Partner Channels / Training / Go To Market / Events / Public Speaking / Communications / Collaboration / Relationships / Vendors / Start Up / Growth / Revenue / Board Advisory / Subject Matter Expertise / Benchmarking / Leadership / Client Support / Engineering / Implementations / Integrations / Globalization / Delivery / Hardware / Software / Teams / Deployment / System Administration / OSS / BSS
Areas Served
All States
Cameron Sowder - Telecommunications Expert Witness in the Social Networks

LinkedIn
Professional Experience
• Consistently ranked at the top of telecom management related searches.
• Expert witness in telecom / TEM and mobility / wireless related legal cases.
• Developed TEM and MDM programs for AT&T and Sprint as well as several suppliers.
• Recently nominated as TEM Professional of the Year, as well as TEM Project of the Year.
• Previously a Director of the Telecom Expense Management Industry Association (TEMIA).
• Known for being available nearly 24/7 and managing international and remote / telecommute / virtual projects and teams.
• Telephony and IT / IS / ICT experience includes SDLC, ERP, CRM, security, finance, cloud, and general management.
• Currently pursuing Doctorate in Technology Entrepreneurship. Master's in Telecom Management and Bachelor's in Technology Management.
• Expertise includes Telecom Expense Management (TEM), Mobile Device Management (MDM), Enterprise Mobility Management (EMM), Machine to Machine (M2M), and Technology Project Management (TPM).
Affiliations
• Association of Telecom, Mobility, and IT Professionals (AOTMP)
• Telecom Expense Management Industry Association (TEMIA)
• Society of Communications Technology Consultants (SCTC)
• IT Financial Management Association (ITFMA)
• Project Management Institute (PMI)
• Sigma Nu
• Mensa
Education
Doctorate - Technology Entrepreneurship (In progress), Walden University; Masters - Telecom Management, Keller University; Bachelors - Technology Management, DeVry University; Certified Platinum Telecom / Mobility / IT Professional, AOTMP