Cell Phone Evidence Expert Witness--Records, Mapping, Mobile Forensics, Etc.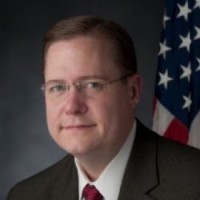 Cellular Evidence Services, LLC
2028 East Ben White Boulevard
#240-2727
Austin
,
Texas
78741

(713) 254-0574

www.cellularevidence.com
► Contact Cellular Evidence Services, LLC
Expert Witness
Forensic Expert
Litigation Support
Speaker
Cellular Evidence Services, LLC provides expert consulting and expert witness testimony related to the use of electronic communications data, especially cell phone data, in criminal investigations and civil cases. Services are offered by Breck McDaniel, a retired sergeant from the Houston Police Department who has worked on hundreds of these cases. In addition to criminal investigations such as homicide and kidnapping, cases include distracted driving accidents such as texting while driving. Services include cell phone record obtainment, interpretation, analysis, mapping, and, cell phone digital forensics.
Services
Cellular Evidence Services, LLC offers the following:

Investigation to determine what evidence is available and how to get it;
Evaluation of billing records and call/communication detail records (CDRs), along with geographic data from cell phones, commonly called cell phone triangulation;
Mapping of data;
Mobile device forensics;
Reporting of salient facts;
Expert witness testimony if needed.
Litigation Support Services

Cellular Evidence Services, LLC provides unbiased and impartial expert testimony and litigation support services for both plaintiff and defense attorneys.
Areas of Expertise
Additional Expertise:

Cell Phones Geographic Data; Mobile Phone Evidence; Mobile Phone Forensics; Distracted Driving Accidents; Texting While Driving Accidents; Emergency Communications & 911; Evidence Analysis & Preservation; GPS; Cell Phone Digital Forensics; Cellular Telephone Digital Forensics; Cell Phone Records Analysis; CDR Analysis; Location Analysis; Cellular Phone.
Profile
• Knowledgeable, trained, and experienced in successful criminal investigations from basic to very complex, including extensive experience supervising and leading investigators.

• Successfully worked and supervised hundreds of homicide and electronic communications investigations.

• Expertise in electronic communications data use by law enforcement, especially the obtainment, analysis, and mapping of data, the surveilling of cell phones, and the reporting and presentation of the data in court.

• Formerly supervised the Houston Police Department's Digital Forensics Lab (DFL) and capable of providing mobile device forensics (licensed private investigator in Texas, license #00299789).

• Knowledgeable regarding applicable Texas state and Federal criminal legal statutes, case law, and legal procedures regarding the use of electronic communications data by law enforcement, having spearheaded legislation that has modified several relevant Texas statutes.

• Experienced presenter and instructor having testified and presented data to juries as well as having trained over 10,000 attendees in over 165 law enforcement training events throughout the country since 2004.

• Completed over 1,200 hours of formal training in electronic communications intelligence work.
Areas Served
All States
Professional Experience
-Twenty Years as a Houston Police Officer including seventeen years in investigations. Nearly ten years as an investigative supervisor. Assignments in undercover narcotics, domestic violence, homicide (over five years), and general investigations. Also supervised the Houston Police Department's Digital Forensics Lab (DFL) and created and oversaw the electronic Communications Intelligence Unit (CIU).

-While working as a police officer, formed a law enforcement training company (www.geocell.us) and a cell phone expert company (www.cellualrevidence.com).

-Since retirement in 2015, now work full time in the area of cell phone data by providing law enforcement training, expert services, and research/networking in the field.
Licenses
-Texas Peace Officer (basic, intermediate, advanced, and master)
-Texas Private Investigator (license #00299789)
Legal Experience & Services
Extensive experience preparing formal reports and testifying in all manner of formal legal matters including depositions, hearings, and trials. Testified well-over 100 formal times during law enforcement career in major legal matters, especially including homicide cases. Have testified dozens of times as an expert witness regarding cell phone data.
Affiliations
-American Academy of Forensic Sciences (AAFS) (www.aafs.org)
-International Association of Crime Analysts (IACA) (www.iaca.net)
-National Technical Investigators' Association (NATIA) (www.natia.org)
-Scientific Working Group on Digital Evidence (SWGDE) (www.swgde.org)
Qualifications
Exceedingly-qualified regarding what cellular telephone data is available, likely to be available, how to obtain the data, and, how to analyze, document, and present findings. Also, particularly qualified in the mapping of cell phone data. Have been working with cell phone data extensively in an investigative capacity for nearly sixteen years. Still maintain currency with rapidly-evolving technology through continued casework, training (both of self and of others), and networking. Also trained and experienced to conduct mobile device forensics which allows for the use of one expert for both records, and, mobile device forensics.
Awards & Honors
Numerous commendations and recognitions, including the 1997 Northeast Patrol Office of the Year award, two chief of police commendations, a Texas Professional Award, a CIU unit citation, and over fifty other commendations from police career.
Seminars & Training
Over 1,450 hours of formal events attended in this specialty. Have also presented over 1,500 hours of training/presentation to others in formal settings totaling over 10,000 attendees. Please request a detailed CV for complete details
Publications
Texas County and District Attorney's Association, The Prosecutor newsletter, July-August 2009; "A primer on wiretaps, pen registers, and trap and trace devices" by Jeff Strange, Assistant District Attorney in Fort Bend County, Texas. Listed as an expert contributor to the article. Link

"Cell Phones: Intelligence and Evidence" (Parts I and II), by Breck McDaniel, International Association of Chiefs of Police (IACP) Training Keys, published in first quarter of 2012. Was commissioned by the IACP to produce these. Link

"Communications Intelligence: Cell Phone Records as Evidence", by Breck McDaniel, article drafted, pending publication

"Law Enforcement Guide to Communications Intelligence: Cell Phones, Landlines, the Internet, and Beyond", by Breck McDaniel, thorough textbook currently being researched, pending publication in late 2017.
Education
• Bachelor of Arts, The University of Texas at Austin, Government Major/History Minor
• Master of Science in Technology Commercialization (MSTC), The University of Texas at Austin
• Master of Science in Criminal Justice (MSCJ), Sam Houston State University including a Graduate Certificate in Criminal Justice Leadership & Management
• Law Enforcement In-Service Training: over 4,000 hours of formal law enforcement training
• Basic, Intermediate, Advanced, and Master Peace Officer Certificates and Basic and Advanced Instructor Certificates, Texas
Commission of Law Enforcement
• Certified Technical Investigator (CTI), National Technical Investigators' Association
• Security Clearance: former U.S. Department of Defense top secret, secure compartmented information (TS SCI), renewal eligible.