Expert Witness Economists - Forensic Economics Expert - Statistical Litigation Support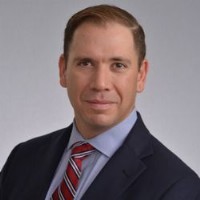 Center for Forensic Economic Studies
1608 Walnut Street
Suite 801
Philadelphia
,
Pennsylvania
19103

(800) 966-6099

www.cfes.com
► Contact Center for Forensic Economic Studies
Expert Witness
Forensic Expert
Litigation Support
Speaker
The Center for Forensic Economic Studies provides economic and statistical analysis and testimony in commercial, injury, wrongful-death and employment litigation. Economists at the Center analyze such issues as economic loss due to injury and breach of contract and statistical liability in disparate-impact claims in employment litigation. Senior staff includes economists, a forensic accountant, a human-resources specialist and an information-technology specialist. We assist in discovery, uncover key data, critique opposing claims and provide clear, credible reports and testimony.
Services
The Center for Forensic Economic Studies is a leading provider of economic and statistical analysis relating to litigation.

Our areas of concentration include:

- Personal Injury / Wrongful Death Damages
In analyzing damages in personal-injury and wrongful-death matters, the Center works closely with clients, gathering necessary data, identifying relevant issues and calculating the extent of economic loss. The Center's forensic economists analyze such economic-damage elements as lost earning capacity, fringe benefits, medical costs, life-care plans, productivity, lost household services and personal maintenance.

- Labor and Employment: Litigation Damages
Damages in employment cases are affected by a number of issues, including mitigation efforts on the part of the plaintiff, the state of relevant labor markets, extent of back- and front-pay and valuation of fringe benefits, including employee stock options. Center economists have developed a particular expertise in the analysis of these variables and have written and lectured widely on employment-damages topics.

- Labor and Employment: Disparate Impact Analysis
The Center has extensive experience analyzing liability issues arising in claims of disparate impact in labor and employment matters. The Center has been called on to provide analysis in terminations-for-cause actions and hiring, promotion and compensation cases. Center statisticians have testified in hundreds of cases for both plaintiffs and defendants and have also been retained as court-appointed experts. In addition to direct litigation support, Center economists offer employment-compliance audits that help employers identify potential problem areas prior to reductions-in-force (RIFs).

- Commercial Damages / Lost Profits
The Center has been called on to provide analysis in many commercial areas, including antitrust, business interruption, patent infringement, assessment of financial incentives for arson, excess compensation, business valuation, breach of contract and tortuous interference. Center forensic economists have analyzed lost-profit and accounting-fraud claims arising in a wide variety of industries, and excel at uncovering and interpreting data, financial documents and facts germane to such claims.

- Business Valuation / Appraisals
The Center consults on a variety of appraisal matters, including sales and financing arrangements, shareholder disputes, distributor consolidation and business valuations. Center economists have significant experience and expertise in the technical and legal issues that may arise when assigning a value to a business.
Litigation Support Services

The Center for Forensic Economic Studies provides unbiased and impartial expert testimony and litigation support for attorneys and insurance companies.
Areas of Expertise
Additional Expertise:

RIF Planning
Profile
- Chad L. Staller, J.D., M.B.A., M.A.C.

Chad L. Staller, the president of the Center for Forensic Economic Studies has testified in both jury and bench trials. He frequently publishes articles and presents seminars on forensic economic topics.

He received his Masters in Business Administration from the Fox School of Business and Management at Temple University in Philadelphia, Pennsylvania and his Master of Accounting and Professional Consultancy from Villanova University. He is certified as an Accredited Valuation Analyst by the National Association of Certified Valuation Analysts.

- Pia DiGirolamo, Ph.D.

Pia DiGirolamo is a Senior Economist at the Center for Forensic Economic Studies. She concentrates on damages in personal injury and wrongful death matters; damages in commercial and financial matters; and damages and liability issues in employment and labor disputes.

She received her Doctorate in Economics from the Krannert Graduate School of Management at Purdue University.

- Bernard F. Lentz, Ph.D.

Senior Economist Bernard F. Lentz concentrates on the analysis of issues in labor and employment litigation, commercial matters and personal-injury and wrongful-death claims.

He is the author of numerous articles, book reviews, translations and books, including Sex Discrimination and the Legal Profession (Quorum Books, 1995).

He is the executive director of institutional research for Drexel University. He earned two master's degrees and a doctorate in economics at Yale University.

- David R. Adams

David R. Adams is a senior economist / statistician and the director of management information systems at the Center for Forensic Economic Studies. He has developed models for forecasting the extent of future loss for businesses in a variety of industries. He also specializes in the application of computer technology to forensic economic analysis.

He is a magna cum laude graduate of Ursinus College, where he concentrated his studies on economics and business administration.

- Alan B. Winikur, C.P.A.

Alan B. Winikur is accredited in Business Valuation by the American Institute of Certified Public Accountants.

He served for eight years as an Internal Revenue Service agent. He served as a court-appointed accountant in two national multidistrict matters -- Orthopedic Bone Screw Products Liability Litigation and Diet Drug Products Liability Litigation -- in addition to acting as an expert witness in numerous other federal and state civil matters.

- Charles L. Sodikoff, Ph.D.

Dr. Charles L. Sodikoff is a psychologist specializing in workplace issues. He has particular expertise in job-search concerns and employee-selection criteria. Dr. Sodikoff is an adjunct professor at Hofstra University and Long Island University. He earned his doctorate in Industrial/Organizational Psychology at Wayne State University.
Areas Served
All States
Center for Forensic Economic Studies in the Social Networks

Facebook

Twitter
Professional Experience
Economists at the Center have testified in thousands of matters across the U.S. Here is a representative sample of engagements.

Employment:

- Statistical Analysis of Liability in a Fair Labor Standards Act Claims
- Disparate-Pay Analyses
- Adverse-Impact Analyses for Retailers, Universities, Manufacturers and Government Agencies contemplating reductions in force
- Valuation of executive compensation, including stock options
- Back-pay and front-pay calculations involving salary, bonus payments, employee stock options, defined-benefit pensions, defined-contribution pensions, performance-based profit-sharing plans, insurance benefits and other types of compensation
- Economic-damages analysis in numerous claims brought under the Age Discrimination in Employment Act, Title VII of the Civil Rights Act of 1964, the Americans with Disabilities Act
- Analysis of claims brought under the Employee Retirement Income Security Act (ERISA)


Commercial Disputes:

- Lost-profits analysis and valuations in numerous matters including breach of contract, products liability, franchise disputes, liquidated-damages claims and violations of non-compete agreements
- Personal Injury and Wrongful Death
- Damages analysis in thousands of matters involving, inter alia, personal injury, life-care plans, wrongful-death and survival claims, worklife expectancy, personal maintenance, admiralty claims under the Jones Act and claims under the Federal Employer Liability Act (FELA) matters
Affiliations
National Association of Forensic Economists

American Economic Association
Qualifications
Center economists and experts have been qualified to testify in state and federal jurisdictions in California, Connecticut, Delaware, the District of Columbia, Florida, Georgia, Maryland, Massachusetts, New Hampshire, New Jersey, New York, Pennsylvania, Texas and Virginia. Trial lists available on request.
Seminars & Training
In addition to providing litigation consultation and support, the Center for Forensic Economic Studies presents seminars and training to law firms, bar associations, claims departments and other professional groups. In many states, in-house seminars may be accredited for continuing legal education credit hours.

Here are some popular Center seminar topics:

- Working With Your Economist
- Economic Damages in Employment Actions
- Understanding Economic Damages in Personal Injury/Wrongful Death
- Commercial Damages Analysis: Basic Economic Concepts for the Attorney
- Mock Trials
Publications
Center for Forensic Economic Studies president Chad L. Staller serves on the board of editors of Medical Malpractice Law and Strategy and Product Liability Law and Strategy and contributes to those publications.

Publications by Center Senior Economist Bernard F. Lentz include the books Sex Discrimination in the Legal Profession (West Port, CT: Quorum Books, 1995, with David N. Laband); The Roots of Success: Why Children Follow in Their Parents' Career Footsteps (New York: Praeger Publishers, 1985, with David N. Laband); and State Government Productivity: The Environment for Improvement (New York: Praeger Publishers, 1976, with Edgar O. Crane and Jay M. Shafritz). He has published articles in many professional journals, including the Journal of Agricultural and Applied Economics, Research in Higher Education, the Journal of Economic Research and the Journal of Labor Economics.
Professional References
Available upon request