Certified Fraud Specialist and Expert Witness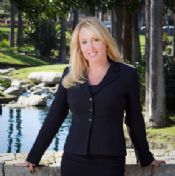 Certified Fraud Expert Karren Kenney
Main Office
575 Anton Blvd., Suite 300
Costa Mesa
,
California
92626

(714) 891-0062

certifiedfraudexpert.com

Send an email
Expert Witness
Forensic Expert
Speaker
Certified Fraud Expert Karren Kenney specializes in fraud analysis for corporations and assistance for law firms in all fraud related matters throughout the country. She has over 20 years of litigation experience and has been involved with hundreds of fraud cases.
Services
Ms. Kenney offers the following services:

Expert Witness
Ms. Kenney provides expert witness services for plaintiffs and defendants who are in need of a fraud expert to testify in civil or criminal cases.

Corporate Services
Ms. Kenney provides corporate consultation services to all types of corporations who are dealing with potential fraudulent conduct by an employee.

Litigation Support
Ms. Kenney provides litigation support services to firms who are in need of a fraud analysis for documentary evidence.
Areas of Expertise
Additional Expertise:

Medical Billing Fraud