Investment Advisor and Expert Witness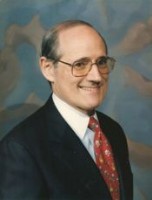 Charles Porten, CFA
9 Little Fox Lane
Weston
,
Connecticut
06883

(203) 454-4615

https://www.charlesporten.com
► Contact Charles Porten, CFA
Expert Witness
Litigation Support
Speaker
Charles Porten is a Chartered Financial Analyst, investment expert, and former Registered Investment Advisor, with more than 30 years of experience in portfolio management of trust and advisory accounts, brokerage accounts, hedge funds and mutual funds, due diligence procedures and compliance issues.
He has an extensive background within broker-dealer, investment advisor and bank trust environments and overseeing organizations staffed by as many as 100 personnel in managing asset bases as high as $20 billion. He has been an analyst, research director, portfolio manager, chief investment officer, business manager, and registered representative at four leading financial institutions. Also, he has been a guest lecturer at the Harvard Law School, and serves as a FINRA arbitrator.
Services
Mr. Porten's expertise includes:

- Examining a portfolio for compatibility with an institutional or retail investor's stated risk profile and instructions, drawing upon extensive experience in discretionary and non-discretionary advisory accounts, brokerage accounts, ERISA accounts, hedge funds, exchange funds, mutual funds, and personal trusts;

- Evaluating supervisory policies, procedures and documentation for compliance with NASD, SEC, and banking authority regulations;

- Analyzing securities and managing portfolios comprised of equities, fixed-income investments, structured products, ARS, options, and derivatives;

- Formulating asset-allocation strategies tailored to the individual risk profile and objectives of each investor; educating clients and lay people;

- Assessing the governance capabilities of candidates for mutual fund director appointments;

- Directing the investment, administrative and regulatory aspects of mutual funds, including the preparation of prospectuses and other SEC-required documents;

- Conducting due diligence of investment advisory firms in conjunction with mergers and acquisitions;

- Negotiating terms and conditions of acquisition transactions with the management of targeted firms, as well as investment bankers.
Areas of Expertise
Arbitration
Banking
Business Strategy
Churning
Commodities Futures
Currency
Derivatives & Swaps
Due Diligence
Economic Damages
Economic Losses
ERISA
Estates and Trusts
Fiduciary Duty
Financial Analysis
Hedge Funds
Investments
Lender Liability
Lost Profits
Mediation
Mutual Funds
Portfolio Management
Probate
Securities
Stock Options
Stocks
Additional Expertise:

Securities Broker-dealer; Unsuitability Securities and Investment; Asset Allocation; Investment Management; Municipal Bonds; Trusts & Estates, Variable Annuities, Bank Trusts.
Consulting Practice
All States
Professional Experience
Advisory and Consulting
Portfolio and Trust Management
Hedge Fund Management
Mutual Fund
Compliance Management
Licenses
· FINRA (NYSE/NASD) Arbitrator
· Chartered Financial Analyst (CFA), CFA Institute
· Former Registered Investment Advisor
· NASD Series 7 and 63 (Previously held)
Legal Experience & Services
He has been qualified to testify as an expert witness on suitability, fiduciary duty, supervision, churning, and standards of care in matters involving mutual funds, hedge funds, exchange funds, brokerage accounts, advisory accounts, variable annuities, ERISA accounts, and trust accounts. He has testified over 75 times in court, depositions and arbitrations.
Education
M.B.A. Finance, Harvard University, Cambridge, MA
B.S. Mechanical Engineering, University of Pennsylvania, Philadelphia, PA
Continuing education program of the CFA Institute