Police Practices Consultant & Expert Witness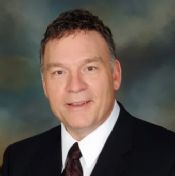 Chief Dan Busken
6400 Creekside Dr.
Greenville
,
Texas
75402

(903) 456-1313

https://chiefdanbusken.com/

Send an email
Expert Witness
Speaker
Chief Dan Busken is a law enforcement consultant and a court-certified expert witness regarding police practices and procedures. He earned certification as a police officer, and served as a chief of police, in three different states (Missouri, Alabama, Texas).
Services
Expert services include objective and un-biased assistance for law enforcement related cases in the Federal and State court systems as well as for disciplinary proceedings conducted within a municipal system.
Litigation Support Services

Chief Busken offers consultation, assessments, case evaluation, litigation support, and expert services.
Areas of Expertise
Additional Expertise:

Law Enforcement & Civil Rights, Law Enforcement Policies & Procedures, Police Vehicle Emergency Response, Police Use of Force and Arrest, Police Shootings, Police Internal Affairs, Police Misconduct, Case Evaluation, Expert Witness Testimony.
Profile
Chief Dan Busken served as a municipal police officer for 34 years including 24 years as a chief of police. This service included responsibility for development of and compliance with progressive law enforcement policies and procedures. Chief Busken served on the Board of Directors for the Texas Police Chiefs Recognition Program. This program sets the standards for progressive and professional law enforcement practices throughout the State of Texas.

While serving as a municipal police chief in three different States (Missouri, Alabama, Texas), Chief Busken directed research, development, and implementation of many police department policies including: Use of Force, De-Escalation and Alternatives, Taser, Pursuit, Emergency Vehicle Operation, Crime Prevention, Recruitment, Canine Operations, Narcotics Enforcement, Tactical, Emergency Response and Negotiations, Domestic and Family Violence, Jail & Housing of Prisoners, Arrest, Detention, Search and Seizure.
Consulting Practice
All States
More Information
Professional Experience
CHIEF OF POLICE
Greenville Police Department
Greenville, TX.
2010 – 2019

CHIEF OF POLICE
Madison Police Department
Madison, AL.
2000 – 2009

CHIEF OF POLICE
Crystal City Police Department
Crystal City, MO.
1993 - 2000

POLICE OFFICER – FIELD TRAINING OFFICER - INVESTIGATOR – FIELD COMMANDER
University City Police Department
University City, MO.
1983 – 1992
Licenses
Past and Present:
Master Peace Officer Certification (Texas).
Police Officer Certification (Alabama).
Police Officer Certification (Missouri).
Legal Experience & Services
Consultation, assessments, case evaluation, litigation support, and expert services including:
Retained as a police practices expert by both plaintiffs and defendants.
Provided testimony in depositions and court trials for cases in the federal and state courts.
Provided written reports when required.
Affiliations
PROFESSIONAL MEMBERSHIPS & AFFILIATIONS (PAST AND PRESENT)
International Association of Chiefs of Police (IACP) / FBI National Academy Associates (FBINA) / Texas Police Chiefs Association / North Texas Police Chiefs Association / Alabama Police Chiefs Association (AACOP) / Missouri Police Chiefs Association (former Region I Vice-President) / Family Violence Council / Rotary International / YMCA Board of Directors / Non-Traditional Learning Advisory Board / Chamber of Commerce / Partnership for a Drug-Free Community Board of Directors / President of the Board of Directors for Madison's Drugs Offer No Tomorrow Program (DON'T) / Founding Member of Madison Police Foundation / Children's Advocacy Center Board / Drug-Free Greenville / Knights of Columbus / Chamber of Commerce Leadership Program / Texas Police Association (TPA) / Texas Municipal Police Association (TMPA)
Awards & Honors
Texas Police Chiefs Association Recognition/Accreditation (2014 & 2018).
Texas Police Chiefs Association - Innovation Award (2012 & 2017).
Texas Municipal League First Place Award (2012).
Texas Municipal League Public Safety Award Finalist (2014).
IACP Webber Seavey Award for Quality in Law Enforcement (2012).
IACP Webber Seavey Award for Quality in Law Enforcement (2014).
Police Commendation (2014).
Certificate of Merit (2017).
Agent of the Month Award (1989).
Fraternal Order of Police (FOP) Medal of Commendation (1986).
Seminars & Training
Chief Busken has over 5,000 hours of training and education. He is a graduate of the FBI National Academy. Some of his previous training includes programs through the International Association of Chiefs of Police, FBI Law Enforcement Executive Development Program, and the Force Science Institute. Chief Busken achieved Master Peace Officer certification in Texas, as well as Police Officer certification in Missouri and Alabama.
Publications
"Lifesaving Audits – Auditing Police Patrol Vehicle Speeds". Summer, 2017 Issue of Texas Police Chief Magazine, (co-author).

Chief Busken presented the following topics for seminars and training events:

"Police Excessive Force Litigation -The Supreme Court's Plumhoff Decision - Implications of Brown and Garner," Birmingham, Alabama Bar Association CLE, April 2015.

"Examining Police Use of Force Incidents", Greenville, TX., 2015.

"Investigating Civil Rights Violations by Law Enforcement". Inner Circle of Investigators (ICI), Educational Conference, Birmingham, AL., 2017.
Professional References
References are available upon request.
Education
Chief Busken has a MBA with a Criminal Justice Specialization from Northcentral University and a Master's Degree in Public Administration from St. Louis University. He also graduated from Culver-Stockton College after earning a Bachelor's Degree in Business Administration and Economics.