Plastics and Security Materials Expert Witness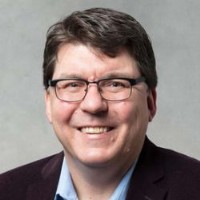 Chris K. Haas, PhD
Indigo Sciences, LLC
Saint Paul
,
Minnesota
55105

(651) 261-3104

https://www.indigosciences.net
► Contact Chris K. Haas, PhD
Expert Witness
Litigation Support
Speaker
Chris K. Haas, PhD is a consultant and expert witness regarding polymers, plastics, and patents. Areas of expertise include polymer extrusion and coating (especially films and adhesives); security document printing and fabrication (passports, identity cards, currency, and labels); and intellectual property generation and defense.
Dr. Haas has more than 20 years of industry experience at 3M and Gemalto/Thales, where he developed products resulting in sales in excess of $250MM. He earned his PhD in Chemical Engineering from Northwestern University, where he remains an active alumnus as a member of the Chemical and Biological Department Advisory Board since 2007.
Dr. Haas is an Engineering Fellow at the University of St. Thomas, where he has taught since 2009, including courses on materials engineering, polymers in design, senior design, fluid mechanics laboratory, and thin films. He has guided more than 30 year-long engineering projects in Senior Design as project mentor and consultant in diverse fields such as medical devices, additive manufacturing, packaging engineering, and automated manufacturing equipment design. Dr. Haas is a member of the American Institute of Chemical Engineers (AIChE) and the Document Security Alliance. He has 18 U.S. issued patents.
Services
Dr. Haas offers the following services:

• Pre-litigation consulting
• Manufacturing consulting
• Expert witness testimony
• Physical testing and analysis
• Technical consulting
• Short courses
• Failure analysis
• Reverse engineering
• Materials selection support
• Patent prior art searches
• Patent claim construction
• Patent and patent infringement analysis
Areas of Expertise
Additional Expertise:

Biopolymers, Polymer Extrusion and Coextrusion, Injection Molding, Security Printing, Lithographic Printing, Nanomaterials, Biodegradable Plastics, Laminates, Polymeric Foams, Supercritical Fluid Processing, Membrane Technology, Laserable Films and Foils, Holography, Micro-optics, Pressure Sensitive Labels.
Areas Served
All States
Affiliations
American Institute of Chemical Engineers (AIChE)
NU Chemical and Biological Engineering Advisory Board
Document Security Alliance
Publications
1. C.K. Haas and J.M. Torkelson, Phys. Rev. E. 55, 3191 (1997)
2. C.K. Haas and J.M. Torkelson, Phys. Rev. Lett. 75, 3134 (1995)
3. T.G. Shepard, C. Haas and R. Menon, Proceedings of ASME 2017 Fluids Engineering Division Summer Meeting (2017), FEDSM2017-69211
Education
Doctor of Philosophy (PhD), Chemical Engineering
Northwestern University, Evanston, IL, 1997
Dissertation: "Coarsening in 2D and 3D Phase-Separated Polymer Solutions: Implications for Microporous Membrane Morphology"

Bachelor of Science (BS), Chemical Engineering
Northwestern University, Evanston, IL, 1993

Six Sigma Green Belt