Land Surveyors & Civil Engineers - Expert Witness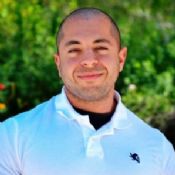 Chris Nelson & Associates, Inc.
28118 Agoura Rd.
Suite 100
Agoura Hills
,
California
91301

(818) 991-1040

https://www.chrisnelsonassociates.com/
► Contact Chris Nelson & Associates, Inc.
Expert Witness
Forensic Expert
Litigation Support
George Mekhaiel is the Vice President at Chris Nelson & Associates, Inc. He is a highly qualified professional, holding a California Civil Engineering license (C85669) and a California Land Surveying license (L9461), with extensive experience of over 18 years in both disciplines. In his role as a Civil Engineer, George has honed his expertise in grading, utilities, water quality, hydrology, hydraulics, sewer studies, and land planning. His project portfolio mainly consists of residential development projects, encompassing master-planned communities, single-family, and multi-family homes, as well as urban infill projects in the Southern California region.
As a Land Surveyor, George has dedicated his career to topographic mapping, aerial surveys, boundary determination, ALTA surveys, title review, and construction surveying. His adeptness in working with developers, public agencies, and builders to provide mapping for residential, agricultural, and commercial development projects is commendable. George has also provided his consultancy services in civil engineering and land surveying to cities and counties in the greater Los Angeles area.
Currently, he is spearheading a team of professionals in pursuing entitlements and designing construction drawings for residential and commercial developments. George's portfolio is a testament to his exceptional design and project management skills, exhibited in his quality of work. He has a proven track record of developing and maintaining robust relationships with clients and agencies alike. George is renowned for his ability to efficiently take a project from concept to completion, maximizing the project benefits for his clients. He brings a wealth of knowledge, skills, and expertise to every project he undertakes, making him an invaluable asset to any team.
In addition to his extensive portfolio in residential, agricultural, and commercial development projects, George Mekhaiel has considerable experience in municipal projects as well. He has had the privilege of providing civil engineering and land surveying services to various cities in the greater Los Angeles area, including the Cities of Irwindale, South Pasadena, and Whittier. George has worked closely with these cities on various projects, including land development, road and infrastructure improvements, and public works projects. His expertise in project management and design has been instrumental in the successful completion of these projects. George's ability to work with public agencies and develop and maintain strong relationships with clients has made him a valuable asset to the teams he works with. His vast experience in municipal projects and his exceptional skills make him an ideal candidate for any project requiring expertise in civil engineering and land surveying.
Services
Chris Nelson & Associates, Inc. offers the following services:

- Land Surveying
CNA offers a full gamut of land surveying services. We have a proven history of supplying trustworthy data to our clients through our land survey services and we strive to be at the forefront of the surveying and mapping industry by using new technologies for an ancient science.

- Civil Engineering
Our team can bring your project from concept to completion by utilizing our broad expertise in every component of land development. Entitlement & feasibility studies, grading and drainage design, utility design, and hydrology & hydraulic analysis are just a few of the specialized services CNA can offer its clients.

- Technology
CNA utilizes state-of-the-art technology whenever practicable to increase efficiency & productivity. Services include: 3D Laser Scanning & Point Clouds, Bathymetric / Hydrographic Surveys, Drone Aerial Mapping, Orthographic Photography, and Surface Modeling.

- Planning & Entitlement
Our diverse background enables us to assist you in a range of project planning & entitlement services.

- Expert Witness
CNA is experienced in a range of expert witness services from deposition to trial testimony.
Litigation Support Services

CNA has substantial experience in assisting both private and governmental entities in preparing surveys for legal matters, as well as providing experienced expert witness services including deposition and trial testimony, accident mapping, forensic surveying, consultation and alternative dispute resolution, settlement conferences, arbitration and mediation.

Cases involving issues related to boundary determinations, encroachments, property identification for location of incidents, property measurements, landslide/mudslide/flood/fire location mapping, construction defect cases, view obstruction or protection, as well as other surveying and mapping issues may require expert witness services and exhibit preparation.
Areas of Expertise
Additional Expertise:

Construction Planning, Aerial Mapping, LiDAR, Drone, Bathymetric Survey, Construction Staking, Land Mass Monitoring, Topographic Surveys, Grading and Drainage, ALTA/NSPS Surveys, Subdivision Maps, Design Surveys, Entitlement & Feasibility, Storm Water Quality Management, Lot Line Adjustments, Aerial Surveys, Land Title.
Profile
Our journey began in 1993, with a mission of serving southern California with comprehensive surveying and mapping solutions. We sought to build a reputation for providing accurate, thorough, land surveying services to our clients in a just and timely manner. We believe that doing what we say we will do, when we say we will do it, is paramount in building lasting relationships and creating a legacy we can be proud of. It's who we are and we believe these principles guide how we treat others and how we approach our work.

Since incorporating in 2002, CNA has further strengthened our foundation by bolstering our civil engineering capabilities, increasing our flexibility, evolving our corporate identity, and expanding our resources, so we may better serve our client's needs. We have forged a vision of becoming the name relied upon most in the Architecture, Engineering & Construction industry.

CNA strives to be at the forefront of the surveying and mapping industry, utilizing new technologies for an ancient science. Our results are attained by using progressive technology such as G.P.S., laser scanners, UAS drones and robotic methods placed in the hands of our top-notch staff. We welcome the opportunity to serve the public and private sectors of the community.
Chris Nelson & Associates, Inc. in the Social Networks

LinkedIn
Licenses
California Civil Engineering License
California Land Surveying License
Affiliations
American Society of Civil Engineers
California Land Surveyors Association
American Society for Photogrammetry and Remote Sensing
American Association of Geodetic Surveying
National Society of Professional Surveyors