Search Engine Optimization - SEO - Expert Witness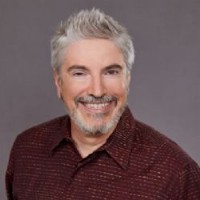 Chris Silver Smith
2633 McKinney Ave.
Dallas
,
Texas
75204

(972) 591-3466

https://argentmedia.com/seo-expert-witness.html
► Contact Chris Silver Smith
Expert Witness
Forensic Expert
Litigation Support
Speaker
Chris Silver Smith has served as an SEO Expert Witness on litigation involving Search Engine Optimization (i.e. "SEO"), Online Trademark Infringement, Internet Marketing, Online Reputation Management, Social Media, Internet Analytics, Online Mapping Technologies, Domain Names, Cyber Hacking, Pay-Per-Click (PPC) Advertising, Online Defamation, Web Libel, and more. Litigants involved included: Google, Microsoft Bing, U-Haul, Starbucks, Versace, GoDaddy, the Academy of Motion Picture Arts & Sciences, PODS Enterprises, Adidas, etc. The majority of Smith's clients have prevailed in their litigation, or settled favorably.
Areas of Expertise
Advertising
Communications
Crisis Management
Defamation
Domain Names
E-commerce
Hyperlink
Internet Advertising
Internet Analytics
Internet Development
Internet Marketing
Marketing
Public Relations
Search Engine Optimization
Social Media
Trademark
Websites
Additional Expertise:

Online Reputation Management; Pay-per-click (PPC.
Profile
Chris Silver Smith, the President and CEO of Argent Media, has an extensive background in search engine optimization and online marketing. He has worked for some of the top agencies in the SEO industry, researching and developing search optimization and providing search marketing strategies for Fortune 500 and Internet Retailer 500 companies.

Chris worked at Verizon/Idearc for over ten years, serving as the Head of Technology & Advanced Development for their Superpages.com sites. His projects there included R&D, local search development, user interface design, map-based search, mobile applications, and more.

He was awarded the Verizon Individual Excellence Award in 2004 for his innovations, which increased site traffic (and click-through revenues) for the company. In 2006, Chris founded and chaired the Idearc SEO Council, which brought together individuals from across the company to focus on natural search optimization.

Chris currently has five patents pending. His work has been featured in several publications, and he regularly contributes articles to Natural Search Blog, Nodal Bits, and Search Engine Land (which is the leading online publication dealing with paid and natural search marketing). Chris is a regular speaker at a number of technology and marketing conferences, and he also previously served on the Board of Advisors for Thomas-Reuters FindLaw's SEO Advisory Board, and on the Board of Advisors for Universal Business Listing (UBL).

Chris has also served as an SEO Expert Witness in a number of legal cases.
Areas Served
All States Global
Chris Silver Smith in the Social Networks

Facebook

Twitter

LinkedIn
Legal Experience & Services
Chris Silver Smith has written many expert reports and has testified at depositions and trials multiple times in the capacity of an SEO Expert Witness, Internet Marketing Expert Witness, Social Media Expert Witness, PPC Expert Witness, and Online Defamation Expert Witness.
Qualifications
Google Search Ads Certified
Awards & Honors
Verizon Individual Excellence Award 2003
Publications
Columnist at Search Engine Land
Education
Bachelor of Design, Texas A&M University, 1992