Licensed Marriage and Family Therapist - Expert Witness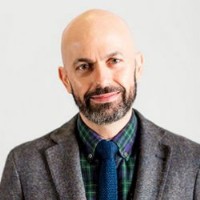 Christian Jordal, Ph.D., LMFT, CST
628 S. Broad Street, 2nd Floor
Philadelphia
,
Pennsylvania
19146

(484) 429-6079

https://familyexpertwitness.com/
► Contact Christian Jordal, Ph.D., LMFT, CST
Expert Witness
Forensic Expert
Litigation Support
Christian Jordal, PhD is an Associate Clinical Professor and Interim Chair of the Department of Counseling & Family Therapy at Drexel University. He is a Licensed Marriage and Family Therapist License MF # 000699, PA), AAMFT-Approved Supervisor, AASECT Certified Sex Therapist and holds Certification in Transgender Healthcare from Widener University. Dr. Jordal serves on the Pennsylvania State Board of Social Workers, Marriage and Family Therapists, and Professional Counselors. He also serves on the Commission for Accreditation of Marriage and Family Therapy Education. Dr. Jordal maintains a private practice and serves as a consultant to attorneys in litigated matters.
Services
Attorneys consult with Dr. Jordal about cases with these concerns:

Sexual addiction assessment and treatment
Sexual assault
Family disputes and mediation
Divorce and child custody
Discrimination (sexual orientation, transgender)
Litigation Support Services

Dr. Jordal provides an array of litigation consultation services to attorneys in the following areas:

Review of case
Educating attorneys about a case's relevant sex, sexuality, and/or behavior
Evaluation of reports and credentials of opposing experts
Assisting with cross and direct-examination questioning
Non-disclosed expert and attorney-client privileged communication about
• Workplace discrimination
• Loss of Consortium
• Prenuptial agreements
• Alternative Relationships (domestic partnership, family contracts)
• Gender Identity
Areas of Expertise
Anxiety Disorders
Child Abuse
Criminal
Depressive Disorders
Divorce
Family Law
Family Practice
Malpractice
Mental Health
Sexual Addiction
Sexual Disorders
Sexual Harassment
Sexuality
Additional Expertise:

Sexual addiction, child custody, parental alienation, Loss of Consortium, therapy malpractice and ethical violations, sexual and gender based discrimination, domestic partnerships.
Profile
Dr. Jordal's more than 15 year career providing therapy to couples and families includes an impressive body of publications, appointments and acknowledgment as a leader in his field. Dr. Jordal's publications are extensive and address a range of sexual-orientation, family issues in non-traditional families, and transgender transition.

1) Interim Department Chair, Department of Counseling and Family Therapy, Drexel University.

2) Associate Clinical Professor, Drexel University, Director, Master of Family Therapy, and Post-Master programs.

2) Private practice, providing client treatment for over 15 years.

3) Editor, Journal of Family Psychotherapy.

4) Commissioner, Commission on Accreditation for Marriage and Family Therapy Education (COAMFTE.)

5) Board member, Commonwealth of Pennsylvania State Board of Social Workers, Marriage and Family Therapists and Professional Counselors.

6) Clinical Fellow, American Association for Marriage and Family Therapy.
Christian Jordal, Ph.D., LMFT, CST in the Social Networks

LinkedIn
Professional Experience
Available Upon Request
Licenses
Licensed Marriage and Family Therapist, Pennsylvania – License MF000699 (Issued 2012)
Affiliations
American Association for Marriage and Family Therapy, Clinical Fellow
American Association of Sexuality Educators, Counselors, and Therapists
International Centre for Excellence in Emotionally Focused Therapy (ICEEFT)
International Family Therapy Association
Society for Sex Therapy and Research
Qualifications
Approved Supervisor, American Association for Marriage and Family Therapy
Certified Sex Therapist, American Association of Sexuality Educators, Counselors, and Therapists
Certified Sex Therapist Supervisor in Training, American Association of Sexuality Educators, Counselors, & Therapists
Publications
Available Upon Request
Education
Virginia Polytechnic Institute & State University – Blacksburg, VAPh.D. in Human Development, Concentration: Marriage & Family Therapy (2011)

Post-Graduate Certificates
Advanced Training in Transgender Mental Health, Widener University– Chester, PA, 2018
Sex Therapy, Council for Relationships – Philadelphia, PA, 2014

The University of San Diego – San Diego, CA – M.A. in Marital and Family Therapy, 2006
Pennsylvania State University – University Park, PA – B.S. in Psychology, 1994