Nurse Practitioner Expert Witness, Specializes in Medical Malpractice and Personal Injury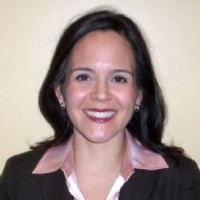 Christina Sanders, MSN, RN, ANP-BC
15613 Via Montecristo
San Diego
,
California
92127

(858) 759-5300

https://www.verajuris.com
► Contact Christina Sanders, MSN, RN, ANP-BC
Expert Witness
Forensic Expert
Litigation Support
Speaker
Christina Sanders is a board certified Nurse Practitioner with bachelor's and master's degrees from the Johns Hopkins School of Nursing. She serves as a nurse practitioner expert witness for both plaintiff and defense cases. During nursing school, Ms. Sanders received multiple awards for clinical expertise and academic excellence. She is board certified by the American Nurses Credentialing Center as an adult nurse practitioner. She also received a bachelor's degree in government with a concentration in public policy from the University of Notre Dame before starting nursing school.
Services
Ms. Sanders offers the following services:

• Educate attorneys regarding medical facts and issues relating to a case or claim
• Review medical records, evidence and applicable literature to determine the merit of a case
• Define applicable Standards of Care
• Evaluate cases for deviations from and adherences to applicable Standards of Care
• Prepare written reports on opinions regarding standard of care
• Provide testimony at trials, depositions, arbitrations, mediations and hearings
• Assess alleged causation, contributing factors and damages
• Review, organize and summarize medical records
• Identify missing medical records
• Screen for record tampering
• Research the medical literature and apply this information to the case analysis
• Prepare chronologies of medical events and correlate them with the allegations
• Interview witnesses, experts and involved parties
• Identify, retain and interface with appropriate expert witnesses
• Serve as a liaison between attorneys, health care providers, testifying experts, witnesses, clients and other involved parties
• Aid in preparing demonstrative evidence and exhibits for depositions and trial
• Provide support in medical depositions including the preparation of questions and the review of testimony
• Coordinate and attend Independent Medical Examinations
Areas of Expertise
Abdominal Surgery
Acoustic Neuroma
Acupuncture
Addiction Recovery
Addictions
Addison's Disease
Aerobics
Aging
Agoraphobia
AIDS/HIV
Alcohol
Alcohol Abuse
Allergy
Alternative Medicine
Alzheimer's Disease
Ambulance
Amnesia
Amputation
Amyloidosis
Anaphylactic Shock
Anatomy
Anemia
Anencephaly
Anesthesiology
Aneurysm
Angina Pectoris
Ankylosing Spondylitis
Anorexia Nervosa
Anxiety Disorders
Aphasia
Aplastic Anemia
Arthritis
Artificial Limbs
Asperger's Syndrome
Asthma
Ataxia
Atherosclerosis
Attention Deficit Disorder (ADD)
Audiology
Autism
Autoimmune Diseases
Autopsy
Avascular Necrosis
Back Pain
Bad Faith
Bariatric Medicine and Surgery
Bedsores
Bell's Palsy
Benign Prostatic Hyperplasia (BPH)
Berryllium Disease
Biomedical
Bipolar Disorder (Manic Depression)
Birth Defects
Birthmarks
Black Lung
Blepharospasm
Blood Disorders
Bone
Bone Cancer
Borderline Personality Disorder (BPD)
Botulism
Brachial Plexus Injury
Brain and Spinal Diseases
Brain Injury
Brain Surgery
Brain Tumors
Breast Cancer
Breast Implants
Breast Reduction
Breast Surgery
Bronchiolitis
Bulimia Nervosa
Burns
Cancer
Cancer Therapies
Carbon Monoxide
Cardiac Surgery
Cardiology
Cardiothoracic Surgery
Cardiovascular
Cardiovascular Nursing
Cardiovascular Surgery
Carpal Tunnel Syndrome
Cataract
Catastrophic Injury
Causation Analysis
Cellulitis
Cerebral Palsy
Cervical Cancer
Cervical Dysplasia
Cesarean
Chicken Pox
Child Abuse
Child Psychiatry
Child Psychology
Chinese Medicine
Chiropractic
Chlamydia
Cholera
Chronic Fatigue Syndrome
Chronic Granulomatous Disease CGD
Chronic Pain
Circulation Diseases
Cirrhosis
Clinical Psychiatry
Clinical Virology
Clubfoot
Codependency
Colon and Rectal Surgery
Colon Cancer
Colonoscopy
Color blindness
Coma
Competency
Computer Related Health Hazards
Concussion
Conjunctivitis
Constipation
Costochondritis
Craniofacial Anomalies
Credentialing
Creutzfeldt-Jakob Disease (CJD)
Criminal Responsibility
Critical Care
Critical Care Surgery
Crohn's Disease
Crouzon Syndrome
Cystic Fibrosis
Deafness
Dementia
Dengue Fever
Dental
Dental Hygienists
Dental Implants
Dentistry
Depressive Disorders
Dermatology
Diabetes
Diagnostic Radiology
Dialysis
Diminished Capacity
Dissociative Disorders
Diverticulitis
DNA
Down Syndrome
Drug Abuse
Drug Addiction
Drug Testing
Drugs and Narcotics
Dwarfism
Dyphagia
Dyslexia
Dysraxia
Ear, Nose & Throat (ENT)
Eating Disorders
Ebola
Ectopic Pregnancy
Elder
Elder Abuse
Emergency Medical Services (EMS)
Emergency Medical Technicians (EMT)
Emergency Medicine
Emergency Nursing
Emotional Distress
Emphysema
Encephalitis
Endocrinology
Endodontics
Endometriosis
Environmental Medicine
Epidemiology
Epilepsy
Eriodontics
Ethics
Experimental Care
Experimental Treatment
Family Practice
Female Genital Mutilation
Fertility
Fetal Alcohol Syndrome (FAS)
Fetal Heart Monitoring
Fibrocystic Breast Disease
Fibromyalgia
Fibrous Dysplasia
Fitness for Duty
Food Allergies
Food Poisoning
Forensic Medicine
Forensic Psychiatry
Forensic Psychology
Forensic Toxicology
Fragile X Syndrome
Gall Bladder Disease
Gambling Addiction
Gangrene
Gastroenterology
Gaucher Disease
Genetics
Genital Warts
Geriatrics
Gerontology
Giardia
Gingivitis
Glaucoma
Glomerulonephritis
Gonorrhea
Goodpasture Syndrome
Graft Versus Host Disease
Guillain-Barre Syndrome
Gulf War Syndrome
Gynecologic Cancers
Gynecology
Hair Loss
Hand Surgery
Head Injury
Headaches
Health Care Plans
Healthcare
Heart Diseases
Heatstroke
Helicobacter Pylori
Hematology
Hemochromatosis
Hemophilia
Hemorrhoids
Hepatitis
Hernia
Herniated Disc
Herpes
High Cholesterol
HMO
Hodgkin's Disease
Home Healthcare
Homeopathic
Hormonal Disorders
Hospice
Hospital Administration
Hospital Medicine
Hospitals
Huntington's Disease
Hyperbaric Medicine
Hyperlexia
Hypertension
Hypoglycemia
Hypoplastic Left Heart Syndrome
Hypospadias
Hypothermia
Hysterectomy
Immunology
Independent Living
Independent Medical Exams (IME)
Infectious Diseases
Infertility
Influenza
Insomnia
Insulin Resistance
Internal Medicine
Internet Addiction
Interstitial Cystitis
Interventional Cardiology
Intestinal Diseases
Investigational Treatment
Irritable Bowel Syndrome (IBS)
Kidney Cancer
Kidney Diseases
Kidney Infection
Kidney Stones
Kinesiology
Klinefelter Syndrome
Laboratory Testing
Lactose Intolerance
Language Disorders
Laparoscopic Surgery
Laryngeal Cancer
Laser Surgery
Lassa Fever
Latex Allergies
Legal Nurse Consultant
Leprosy
Leukemia
Leukodystrophies
Life Care Planning
Ligament Injuries
Liver Cancer
Liver Diseases
Long QT Syndrome
Long Term Care
Lung Cancer
Lupus
Lyme Disease
Lymphatic Malformations
Lymphedema
Lymphoma
Macular Degeneration
Malaria
Malignant Hyperthermia (MH)
Malnutrition
Managed Care Plans
Marfan Syndrome
Massage Therapy
Maxillofacial Surgery
Medicaid
Medical
Medical Analysis
Medical Devices
Medical Expert Agency
Medical Malpractice
Medical Records
Medical Review
Medical-Legal Issues
Medicare
Melanoma
Meniere's
Meningitis
Menopause
Menorrhagia
Mental Health
Metabolic Diseases
Microbiology and Virology
Migraine
Mitral Valve Prolapse
Mononucleosis
Mood Disorders
Morning Sickness
Mucopolysaccharidosis (MPS)
Multiple Sclerosis (MS)
Munchausen's Syndrome
Muscular Dystrophy (MD)
Myasthenia Gravis
Myeloma
Myeloproliferative Disorders
Myopathy
Myopia
Narcolepsy
Necrotizing Fasciitis
Neonatal Perinatal Medicine
Neonatology
Nephrology
Neuroblastoma
Neurofibromatosis
Neurological Diseases
Neurological Surgery
Neurology
Neuropathology
Neuropsychiatry
Neuropsychology
Neuroradiology
Neurosurgery
Neurotoxicology
Neutropenia
Niemann-Pick Disease
Nocturnal Enuresis (Bedwetting)
Nosocomial Infections
Nuclear Medicine
Nurse
Nurse Anesthesia
Nurse Life Care Planner
Nurse Practitioner
Nursing
Nursing Home
Nursing Liability
Nursing Malpractice
Nursing Standard of Care
Nutrition
Obesity
OBGYN
Obstetrics
Occupational Medicine
Odontology
Oncology
Oncology Surgery
Ophthalmology
Oppositional Defiant Disorder
Optometry
Oral Cancer
Oral Surgery
Organ Transplants
Orthodontics
Orthomolecular Medicine
Orthopedic Surgery
Orthopedics
Osteogenesis Imperfecta
Osteopathy
Osteoporosis
Ostomy
Otitis Media
Otolaryngology
Otology
Otorhinolaryngology
Ovarian Cancer
Paget's Disease
Pain Management
Pancreatic Cancer
Pancreatitis
Panic Disorder
Paramedic
Parkinson's Disease
Pathology
Patient Rights
Pediatric Emergency Medicine
Pediatric Neurology
Pediatric Ophthalmology
Pediatric Pathology
Pediatric Surgery
Pediatrics
Peripheral Vascular Surgery
Personal Injury
Personality Disorders
Pharmacology
Pharmacy
Phlebitis
Photosensitive Epilepsy
Physiatry
Physical Medicine and Rehabilitation
Physical Therapy
Physician Assistant
Physician Employment
Physician Profiles
Pityriasis Rosea
Plague
Plantar Fasciitis
Plastic Surgery
Pneumonia
Podiatry
Polio
Polycystic Ovarian Syndrome (PCOS)
Pornography Addiction
Porphyria
Post-Traumatic Stress Disorder (PTSD)
Postpartum Depression
Prader-Willi Syndrome
Pre-eclampsia
Pre-hospital Care
Precocious Puberty
Pregnancy
Pregnancy Complications
Premenstrual Syndrome (PMS)
Preventive Medicine
Prion Diseases
Progressive Supranuclear Palsy
Prostate Cancer
Prostate Diseases
Prostatitis
Psychiatry
Psychology
Public Health
Pulmonary
Quality Assurance
Rabies
Radiation Oncology
Radiology
Reactive Attachment Disorder
Reconstructive Surgery
Reflex Sympathetic Dystrophy (RSD)
Rehabilitation
Repetitive Strain Disorder
Reproduction
Respiratory Diseases
Respiratory Failure
Respiratory Syncytial Virus (RSV)
Restless Legs Syndrome (RLS)
Retinitis Pigmentosa
Rett Syndrome
Rheumatology
Rosacea
Salmonellosis
Sarcoidosis
Schistosomiasis
Schizophrenia
Scleroderma
Scoliosis
Seasonal Affective Disorder
Self-Injury
Sensory Deprivation
Sensory Integration Dysfunction
Serial Killers
Sex Offender
Sexual Addiction
Sexual Disorders
Sexuality
Sexually Transmitted Diseases (STDs)
Shaken Baby Syndrome
Shin Splints
Shingles
Sickle Cell Disease
Sinus Infection
Skin Conditions
Sleep Apnea
Sleep Disorders
Sleep Medicine
Smallpox
Smoking Addiction
Social Phobia
Spasmodic Torticollis
Speech Pathology
Spina Bifida
Spinal Cord Injury
Spinal Muscular Atrophy (SMA)
Spinal Surgery
Sport and Recreation Injuries
Sports Medicine
Stalking
Standard of Care
Stem Cells
Sterilization
Strep Throat
Stress Management
Stroke
Stuttering
Substance Abuse
Sudden Infant Death Syndrome (SIDS)
Suicide
Surgery
Surgery, Plastic / Reconstructive
Syphilis
Tay-Sachs
Temporomandibular Joint Disorders (TMJDs)
Testamentary Capacity
Testicular Cancer
Tetanus
Tetralogy of Fallot
Therapeutic Humor
Therapeutic Touch
Therapy and Rehabilitation
Thoracic Outlet Syndrome (TOS)
Thoracic Surgery
Thrombosis
Thyroid Disease
Tobacco
Tonsillitis
Tourette Syndrome
Toxic Shock Syndrome
Toxic Tort
Toxicology
Toxoplasmosis
Trauma
Traumatic Brain Injury (TBI)
Trigeminal Neuralgia
Trisomy
Tropical Medicine
Tuberculosis
Tuberous Sclerosis
Turner's Syndrome
Twin to Twin Transfusion Syndrome
Umbilical Cord Banking
Undue Influence
Universal Health Care
Urinary Incontinence
Urinary Tract Infections (UTI)
Urology
Uterine Embolization
Uterine Fibroids
Varicose Veins
Vascular Medicine
Vascular Surgery
Vasculitis
Vegetarianism
Vestibular Disorders
Violence
Vitiligo
Vitreo-Retinal Surgery
Vocational Evaluation
Von Hippel-Lindau Disease (VHL)
West Syndrome
Whiplash
Whooping Cough
Williams Syndrome
Wilson's Disease
Profile
Christina Sanders was educated at Johns Hopkins University where she earned a Bachelor's and Master's Degree in Nursing. During nursing school, Ms. Sanders received multiple awards for clinical expertise and academic excellence. She is board certified by the American Nurses Credentialing Center as an adult nurse practitioner. She also received a bachelor's degree in government with a concentration in public policy from the University of Notre Dame before starting nursing school.

Ms. Sanders has been a registered nurse since 1998 and a nurse practitioner since 2000. She started her nursing career in the emergency department at Johns Hopkins Hospital. After completing her Masters in 2000, she began practicing as an adult nurse practitioner specializing in cardiology with a large private practice group in New Jersey. From 2004 to 2012, she worked for Scripps Clinic in La Jolla, California in outpatient cardiology. In the spring of 2012, she joined San Diego Cardiovascular Associates, a private practice focused on both inpatient and outpatient cardiac medicine. Clinical areas of interest include coronary artery disease, angina, atrial fibrillation, hypertension, heart attack, stroke, cholesterol, obesity and cardiac stress testing.

Christina started her independent legal nurse consulting business in 2007. Her practice includes both plaintiff and defense cases and she is a testifying expert for cases involving nurse practitioners. Christina has been a member of the San Diego chapter of the American Association of Legal Nurse Consultants (AALNC) since 2006.

See www.VeraJuris.com for more information.
Areas Served
All States
Christina Sanders, MSN, RN, ANP-BC in the Social Networks

Twitter

LinkedIn
Professional Experience
San Diego Cardiovascular Associates, Encinitas, CA
Nurse Practitioner, 2012-Present
Participate in the outpatient care of adult cardiology patients. Outpatient practice includes
10-12 patients per day (hospital follow-up visits, new consultations and acute and chronic
disease management) plus patient phone calls for symptoms and test results, INR and
anti-coagulation management and supervision of medical assistants. Supervise exercise
and pharmacological stress tests as needed.

Scripps Clinic, Division of Cardiology, La Jolla, CA
Nurse Practitioner, 2004–2012
Participate in the outpatient & inpatient care of adult cardiology patients. Precepted physician assistant student.

Monmouth University, West Long Branch, NJ
Clinical Adjunct Faculty, 2003-2004
Precepted adult nurse practitioner student in the outpatient cardiology setting.

Cardiology Associates of New Brunswick, East Brunswick, NJ
Nurse Practitioner, 2001-2004
Participated in the outpatient & inpatient care of adult cardiology patients. Supervised 6-8 nuclear stress tests daily.

Phoenix Health Care, Englewood Cliffs, NJ
Registered Nurse, 2001
Per-diem agency nurse for ER departments in New Jersey.

Critical Care Nurses, Inc., Laurel, MD
Registered Nurse, 2000
Per-diem agency nurse for ER departments in the Baltimore area.

The Johns Hopkins Hospital, Department of Emergency Medicine, Baltimore, MD
Registered Nurse, 1998-2000
Worked as part of a multi-disciplinary team in a Level-1 Trauma Center to provide & coordinate direct care to ER patients.

The Johns Hopkins Hospital, Baltimore, MD
Clinical Nursing Intern, 1997-1998
Assisted with total patient care on a medical unit that specialized in the treatment of individuals with AIDS-defining illnesses.
Licenses
California Registered Nurse License, # 638337

California Nurse Practitioner License and Furnishing Number, # 14902

Drug Enforcement Agency, # MB0693134
Affiliations
American Association of Legal Nurse Consultants (AALNC)
Board Member since 2009

American College of Cardiology (ACC)

California Association of Nurse Practitioners (CANP)
Awards & Honors
Certificate of Appreciation: Recognized commitment to nursing education, 2004

Ruth Dale Ogilby Award: Recognized outstanding academic performance, 2001

Mary and Grainger Marburg Award: Recognized outstanding clinical expertise, 1998

Sigma Theta Tau International Honor Society of Nursing, 1998
Seminars & Training
Board Certified Adult Nurse Practitioner by the American Nurses Credentialing Center (ANCC)

Advanced Cardiac Life Support (ACLS)

Basic Life Support (BLS/CPR)

Vickie Milazzo Institute, Houston, Texas
Certified Legal Nurse Consultant (CLNC), 2003-2010

Sexual Assault Forensic Examiner Course, Escondido, California
Sexual Assault Nurse Examiner, 2007

The Johns Hopkins Hospital, Baltimore, Maryland
Clinical Nursing Intern, 1997-1998
Publications
Invited Lectures:

"Highlights of American College of Cardiology," March 2006. Presented synopsis of current research from the American College of Cardiology national conference to an audience of health care professionals.

Community Activities:

"Cardiology 2008," Del Mar Community Connections lecture, February 2008.

"Hot Topics in Cardiology: Questions and Answers for the Young and Young at Heart," Community lectures in August 2007.
Education
The University of Notre Dame
South Bend, Indiana
Bachelor of Arts in Government, 1996

The Johns Hopkins University School of Nursing
Baltimore, Maryland
Bachelor of Science in Nursing, 1998

The Johns Hopkins University School of Nursing
Baltimore, Maryland
Master of Science in Nursing (Adult Nurse Practitioner), 2000