Hydrology, Environmental Engineering, and Civil Engineering Expert Witness and Consultant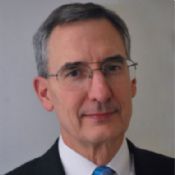 Chuck Dutill, P.E., D.F.E. - Heritage Technical Services, Inc.
1240 West Chester Pike, Suite 213
West Chester
,
Pennsylvania
19382-9100

(610) 701-5650

https://www.heritageservices.com
► Contact Chuck Dutill, P.E., D.F.E. - Heritage Technical Services, Inc.
Expert Witness
Forensic Expert
Litigation Support
Speaker
For over 45 years, Mr. Dutill has been practicing in hydrology and environmental engineering. He has focused on wastewater, stormwater, flooding, sewers, septic systems, groundwater, hydrogeology, drainage, hydraulics, backups, drinking water, air quality, mold, hazardous waste, water quality, soils, erosion, wells, pumping, and sewage. He addresses these and other related issues as an expert witness and a general consultant. His cases comprised federal and state court cases, and have included damages ranging from $25,000 to approaching $1 billion, with most between $100,000 to $5M. Forensic cases occurred in approximately 40 states, have included intellectual property and patent factors, and have involved allegations concerning approvals, personal injury, damages, illegal facilities, and the correction of problems.
Services
Heritage Technical Services, founded in 1988 by Mr. Dutill, addresses such environmental and civil engineering issues as:

Hydrology
Sewer
Water
Flooding
Groundwater
Hydrogeology
Drainage
Wastewater Treatment
Septic Systems
Utilities
Sewer Systems
Sanitary Sewage
Mold
Stormwater Management
Hydraulics
Hazardous Waste
Drinking Water
Waste Management
Erosion
Soils
Pumping
Water Quality
Air Quality
Wells
Runoff
Backups
Water Mains
Storm Sewers
Detention
Contamination
Spills
Pollution
Sinkholes
Sedimentation
Wetlands
Infiltration/Inflow
Dams
Floodplains
Toxicity
Remediation
Grading
Health and Safety
Modeling
Odors
Combined Sewers
Overflows
Aquifers
Water Distribution
Water Treatment
Hydraulic Fracturing
Hydroplaning
Monitoring
Metering
Maintenance
Design
Construction
Inspections

To discuss your issues, case, or dispute, please contact Chuck Dutill (610-701-5650 or cdutill@heritageservices.com). Mr. Dutill typically responds by the end of the next business day if not sooner.

For further information, including a CV or references, please contact Dawn Grothmann (610-701-5650 or dgrothmann@heritageservices.com).
Areas of Expertise
Additional Expertise:

Hydraulic Engineering, Wastewater Plants, Raw Sewage, Groundwater, Utility, Sewer Systems, Sanitary Sewage, Hazardous Waste, Drinking Water, Waste Management, Erosion, Soils, Pumping, Water Quality, Air Quality.
Profile
Chuck Dutill, P.E., D.F.E. has spent approximately 30% of his professional time providing expert witness services nationwide for over 45 years. Approximately 45 to 50% of his expert witness services have been for defendants and 50 to 55% for plaintiffs.

Both as principal of Heritage Technical Services in the Philadelphia, Pennsylvania area and as a member of two distinguished national civil and environmental engineering firms, the hydrology, civil engineering, and environmental engineering work of Mr. Dutill has been heavily concentrated in:

- provision of expert witness services, including investigation, analysis, consultation with counsel, expert reports, and expert testimony
- analysis of regulations, including concerning compliance and enforcement
- evaluation of monitoring requirements
- development of engineering feasibility studies and facility plans
- acquisition of permits with appropriate requirements and fees
- provision of project cost advice

He also has significant engineering experience in the areas of design, construction management, operations assistance, maintenance, and community acceptance. Serving as a civil engineer, environmental engineer, and hydrologist on a consulting basis for private, institutional, and governmental clients, Mr. Dutill has nationwide expert witness and project experience in hydrology, stormwater management, flooding, drainage, runoff, sewer systems, sanitary sewage, wastewater treatment/discharge, backups, overflows, septic/onsite systems, surface water, groundwater, and hydrogeology.

Despite the generally narrow technical focus of Heritage and that it is unusual for attorneys to have more than one case within Mr. Dutill's expertise, combined with Heritage having cases in approximately 40 states, Heritage has had 3 clients for more than 25 years, 7 other clients for 15 to 24 years, and 12 other clients for 5 to 14 years, from the commencement of to the conclusion of services or to the current time, as appropriate. As indicated in feedback from attorneys on expert witness cases, some of his strengths include understandable guidance, responsiveness, timeliness, communication, effective report writing, strong testimony (including on cross), efficiency, organization, and assistance with framing case issues.

Mr. Dutill is a Board Certified Forensic Engineer - Senior Member of the National Academy of Forensic Engineers (NAFE), a Chartered Affinity of the National Society of Professional Engineers. NAFE is a professional organization formed to advance the art and skill of engineers who serve as an expert witness. NAFE was formed to identify professional engineers having qualifications and expertise as practicing forensic engineers to further their continuing education and promote high standards of professional ethics and excellence of practice. Members must have appropriate engineering education, licensure, and forensic practice experience. In addition, the candidate must provide acceptable detailed references, in this instance from attorneys who are personally familiar with their forensic practice and experience. To qualify for membership as a Senior Member, candidates are required to have the following minimum experience: 12 years as an engineer, 5 years as a forensic engineer, 10 cases as a forensic engineer, and actually testifying as an expert subject to cross examination for 5 cases.
Areas Served
Nationwide and international expert witness and consulting services for hydrology and environmental engineering in Alabama, Alaska, Arizona, Arkansas, California, Colorado, Connecticut, Delaware, District of Columbia (Washington, D.C.), Florida, Georgia, Hawaii, Idaho, Illinois, Indiana, Iowa, Kansas, Kentucky, Louisiana, Maine, Maryland, Massachusetts, Michigan, Minnesota, Mississippi, Missouri, Montana, Nebraska, Nevada, New Hampshire, New Jersey, New Mexico, New York, North Carolina, North Dakota, Ohio, Oklahoma, Oregon, Pennsylvania, Rhode Island, South Carolina, South Dakota, Tennessee, Texas, Utah, Vermont, Virginia, Washington, West Virginia, Wisconsin, Wyoming, Alberta, British Columbia, Manitoba, New Brunswick, Newfoundland, Nova Scotia, Northwest Territories, Nunavut, Ontario, Prince Edward Island, Quebec, Saskatchewan, Yukon, U.S. Virgin Islands, Puerto Rico, and other international locations.
Licenses
Registered Professional Engineer (since 1982)
Board Certified Forensic Engineer (since 2017)
Legal Experience & Services
Based on over 45 years of nationwide practice, the following is relevant to Mr. Dutill:

Issued approximately 195 to 200 expert reports addressing many factors, including hydrology, stormwater, flooding, sewer systems, sanitary sewage, overflows, septic systems, hydrogeology, erosion, grading, floodplains, wells, mold, soils, and air quality

Deposed approximately 45 to 50 times as an expert for both plaintiffs and defendants, addressing issues including wastewater treatment, septic systems, stormwater, flooding, hydrology, drainage, detention, groundwater, hazardous waste, standard of care, contamination, remediation, and pumping systems

Qualified and testified in court and at arbitration hearings approximately 40 to 45 times (including jury and non-jury trials) as an expert for both defendants and plaintiffs, addressing issues including sewers, backups, wastewater treatment, surface water, hydraulics, runoff, hydrogeology, aquifers, drinking water, piping systems, sinkholes, spills, as well as health and safety.
Affiliations
National Academy of Forensic Engineers - Senior Member
National Society of Professional Engineers
Water Environment Federation - Life Member
Air & Waste Management Association
Environmental and Water Resources Institute
American Society of Civil Engineers
Construction Institute
American Water Works Association - Lifetime Member
Council of Engineering and Scientific Specialty Boards
Goshen Professional Center Association: Officer and Executive Board Member
East Goshen Municipal (Wastewater) Authority (Previous)
Legislative Committee, Pennsylvania Municipal (Environmental) Authorities Association (Previous)
Biosolids Committee, New Jersey Water Environment Association (Previous)
Biosolids Committee, Association of Environmental Authorities (Previous)
Technical Advisory Committee, Association of Environmental Authorities (Previous)
Tredyffrin Township Planning Commission (Previous)
State of New Jersey Disinfection Advisory Group (Previous)
Awards & Honors
Board Certified Diplomate in Forensic Engineering by the NAFE, a CESB Member Board
Chi Epsilon (Civil Engineering)
Tau Beta Pi (Engineering)
Cornell National Scholar
Professional References
A list of references, including attorneys, can be forwarded upon request.

You did a very good job, including a great job on cross . . . You were good on your feet, a real strength of yours. . . I wouldn't have changed anything about your work on the case. . . . We won $400,000 with the jury after being offered $15,000 all along, largely due to your work (Long Time PI Sole Practitioner after report and testimony)

The analysis in your report far outshone those by all the other experts concerning the issues . . . It was much more thorough, compelling, and relevant (Defense Partner for large, complex construction case with many parties)

You are the best expert witness I've ever worked with . . . extremely knowledgeable with excellent credentials, but easy to work with . . . very hard working and very helpful . . . excellent identification of issues . . . You provided effective assistance during trial, and unimpeachable, understandable testimony (PI Attorney of 35 years, after trial for which Mr. Dutill attended all, provided ongoing input, and testified)

Your report was well-constructed with excellent attention to detail . . . very strong, yet such that a lay person could fully comprehend it (Senior Defense Litigation Partner)
Education
Cornell University, BS Civil and Environmental Engineering (1978), With Distinction