Premises Liability/Construction Accidents/Building Code Compliance Expert Witness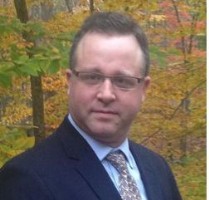 CLM Engineering Associates, LLC
Main Office
P.O. Box 4532
Stamford
,
Connecticut
06907

(203) 658-3910

https://clmpe.com
► Contact CLM Engineering Associates, LLC
Expert Witness
Forensic Expert
Litigation Support
Speaker
CLM Engineering Associates, LLC is a multi-faceted engineering firm. We were established in 2010 by Craig L. Moskowitz after spending more than 14 years working for other consulting engineering firms, construction management organizations, builders and general contractors. In addition, he honed his leadership skills while serving as an engineering officer in the United States Army, National Guard and Reserves thereby commanding more than 100 soldiers at any point in time.
Services
CLM Engineering Associates has the ability to provide a vast array of services to real estate brokers, developers, home purchases/owners. Our services include:

Premises Liability Evaluations
Construction Accident Expertise
ADA Compliance Inspections / Reviews
Construction Defect Investigations
Home Building Inspections
Storm Damage Assessments
Forensic Engineering Inspections
203k/HUD Inspections
Cost Consulting
Trial Consulting
Civil Engineering
Property Condition Assessments
Litigation Support Services

Our forensic specialties for the legal community include the following:

Roofing Systems
Retaining Walls
Structural Framing
Foundation Systems
Building Collapse
Trip & Fall/Premise Liability
Mold Remediation
Accident Reconstruction
Warranty Issues
Expert Witness Testimony

We are specialists in the following areas:

Traditional commercial and residential building inspections
Storm damage assessment, analysis and reporting
Comprehensive construction management
Cost estimating for projects ranging from $50,000 to in excess of $1 billion
Construction scheduling and delay analysis
Building code and drawing review

Construction Safety Oversight

Perform construction safety management oversight on city, state and federal projects.
Corporate environmental health and safety management.
Review, write and provide HASP plans and JHA/SWP for clients.
Perform OSHA audits both 1910 general industry and 1926 construction
Risk/Loss control program management
Areas of Expertise
Additional Expertise:

Electrical Fires & Explosions, Water Leaks / Moisture Intrusion.
Areas Served
Connecticut & New Jersey
Licenses
Certified Municipal Engineer (CME)
Licensed Professional Engineer: State of Connecticut
Licensed Professional Engineer: State of New Jersey
Licensed Home Inspector: State of Connecticut
HUD/203k Certified Consultant
Affiliations
American Society of Safety Engineers (ASSE)
Connecticut Society of Civil Engineers (CSCE)
American Society of Civil Engineers (ASCE)
National Society of Professional Engineers (NSPE)
National Academy of Forensic Engineers (NAFE)
National Association of Subrogation Professionals (NASP)
Publications
"Wear and Tear" Exclusion in a Homeowners Policy Applied to Long-term Pool Damage , By Aisha Farraj, November 27, 2017
Professional References
To be furnished upon request.
Education
Columbia University
New York, New York
Master's in Construction Administration

Quinnipiac College School of Law
Hamden, Connecticut
Center for Dispute Resolution
Certificate in Mediation

University of Bridgeport
Bridgeport, Connecticut
Master's of Business Administration

University of Maine
Orono, Maine
Bachelor's of Science in Civil Engineering

Graduate of The United States Army Officer Engineering School
US Army Reserve Officer Training Corps (ROTC) Graduate
United States Army Scholarship Recipient