Premises Liability/Construction Accidents/Building Code Compliance Expert Witness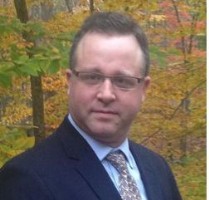 CLM Engineering Associates, LLC
Main Office
P.O. Box 4532
Stamford
,
Connecticut
06907

(917) 270-8822

https://clmpe.com/
► Contact CLM Engineering Associates, LLC
Expert Witness
Forensic Expert
Speaker
CLM Engineering Associates, LLC is a multi-faceted engineering firm. We were established in 2010 by Craig L. Moskowitz after spending more than 14 years working for other consulting engineering firms, construction management organizations, builders and general contractors. In addition, he honed his leadership skills while serving as an engineering officer in the United States Army, National Guard and Reserves thereby commanding more than 100 soldiers at any point-in-time.
Services
CLM Engineering Associates, LLC offers the following services:

Premises Liability Evaluations
ADA Compliance Reviews
Construction Defect Investigations
Home Building Inspections
Storm Damage Assessments
Forensic Engineering Inspections
203k/HUD Inspections
Cost Consulting
Trial Consulting
Civil Engineering
Property Condition Assessments
Litigation Support Services

CLM Engineering Associates, LLC provides expert witness work for the insurance industry and legal community.
Areas of Expertise
Accident
Accident Analysis
Accident Investigation
Accident Reconstruction
Ada Compliance
Admiralty and Maritime
Aerospace
Airports
Americans With Disabilities Act
Arbitration
Architecture
Asbestos
Behavioral Safety
Bicycles
Bioengineering
Biological Sciences
Biomechanical Engineering
Biomechanics
Brakes
Bridges
Building Codes
Bus Safety
Car Accident
Carbon Monoxide
Chemical
Chemical Accidents
Chemical Analysis
Chemistry
Claims
Climatology
Commercial Real Estate
Computer
Computer Crime
Computer Failure
Computer Forensics
Computer Investigations
Concrete
Confined Space
Construction
Construction Accidents
Construction Claims
Construction Defects
Construction Disputes
Construction Injuries
Construction Management
Construction Safety
Construction Site Work
Electrical
Electrocution
Energy
Engineering
Engineering Aeronautical
Engineering Aerospace
Engineering Chemical
Engineering Civil
Engineering Design
Engineering Disciplines
Engineering Electrical
Engineering Electronics
Engineering Environmental
Engineering Geotechnical
Engineering Highways
Engineering HVAC
Engineering Investigation
Engineering Machine
Engineering Mechanical
Engineering Metallurgical
Engineering Quality Assurance
Engineering Structural
Engineering Structural Failure
Environmental
Ergonomics
Fall Protection
Fire
Fire Investigation
Flammability
Flooding
Forestry
Fuel Systems
Fuels
Geology
Geology Petroleum
Guardrails
Hand Tools
Harbors and Ports
Hazardous Materials
Highway Safety
Household Chemical Products
Human Factors
Human Resources
HVAC
Hydraulics
Hydrology
Industrial Accidents
Industrial Chemical Products
Industrial Equipment
Industrial Hygiene
Information Technology
Insurance
Insurance, Property Casualty
Labor Law
Ladders
Landscape Architecture
Law Enforcement
Machinery
Manufacturing
Materials Science
Meteorology
Mold
Nuclear Safety
Offshore
Oil Analysis
OSHA
OSHA Construction
OSHA Violations
Personal Injury
Physics
Plastics
Playground Injuries
Playground Safety
Plumbing
Police Procedures
Police Use of Force
Premises Liability
Premises Security
Products Liability
Professional Malpractice
Professional Responsibility
Property Management
Radiation
Railroads
Real Estate
Real Estate Malpractice
Safety
Safety Management
Safety OSHA
Scaffolding
School Violence
Security
Security Management
Security Negligence
Sewers
Slip and Fall
Structural Failure
Traffic Accident
Transportation
Transportation Construction
Trucking
Use of Force
Warnings
Waste Treatment
Water
Water Safety
Wrongful Death
Consulting Practice
Connecticut & New Jersey
CLM Engineering Associates, LLC in the Social Networks

LinkedIn
Licenses
Licensed Professional Engineer: State of Connecticut
Licensed Professional Engineer: State of New Jersey
Licensed Home Inspector: State of Connecticut
HUD Certified 203k Consultant
Affiliations
American Society of Civil Engineers
Connecticut Society of Civil Engineers
National Society of Professional Engineers
American Society of Safety Engineers
Professional References
To be furnished upon request.
Education
Master's in Construction Administration: Columbia University
Master's in Business Administration: University of Bridgeport
Bachelor's of Science in Civil Engineering: University of Maine
Graduate United States Army Officer Engineering School
Advanced Residential Home Inspection Training
Certification Program in Alternative Dispute Resolution: Quinnipiac College School of Law