Insurance Claims Expert Witness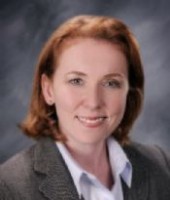 CMR Consulting Corporation
15050 138th St., #4676
Olathe
,
Kansas
66063

(913) 335-0612

https://www.cmrconsulting.net

Send an email
Expert Witness
Speaker
I am the founding member of an insurance litigation support consulting firm with speciality in claims and the Lloyd's of London marketplace. I am experienced and accomplished in insurance claims management, bad faith claims management, insurance adjustment strategies, collaboration with trial and defense attorneys, and public speaking. I worked with the University of Arkansas at Little Rock Small Business Development program to present educational seminars to entrepreneurs about their insurance needs. In addition, I facilitated seminars for Lloyd's of London professionals collaborating with law firms to develop training materials for the seminars which were held in London.
Litigation Support Services

Chantal M. Roberts draws upon her 20+ years as an adjuster and on her leadership roles in the insurance industry to help you make sense of the insurance claim or suit.
Areas of Expertise
Additional Expertise:

Claims Standard Practices, Claims Bad Faith, Lloyd's London, Liability Claims, Cannabis Claims.
Profile
Chantal M. Roberts' career reflects over 20 years of accomplishments in the insurance industry, with specialization in commercial general liability, special investigations and fraud investigations, commercial property, homeowners, and cargo insurance. Ms. Roberts held leadership roles with distinguished insurance companies including Liberty Mutual Insurance Company and MetLife Insurance Company and as Director of Claims for a third-party administrator for certain syndicates of Lloyd's of London.

Ms. Roberts is an insurance litigation support consultant for property and casualty insurance claims, claim management, bad faith claim handling, and insurance industry knowledge.
Consulting Practice
United States
CMR Consulting Corporation in the Social Networks

LinkedIn
Professional Experience
Chantal M. Roberts, CPCU, AIC, RPA is recognized by colleagues as a subject matter expert in claims management best practices. She is a highly experienced executive and provides a record of expertise and accomplishments in insurance claims management, bad faith claims management, insurance adjustment strategies, third party management and collaboration, attorney collaboration, and public speaking.

She has served as the primary adjuster for client with a self-insured retention for professional liability. Ms. Roberts collaborated with attorneys regarding clients' lawsuits. She also adjusted liability claims for domestic market for restaurants with amusement areas, fun parks, gyms. Ms. Roberts, while acting as an adjuster, managed as many as 100 claims.

Ms. Roberts was a member of the senior executive team in charge of 6,000 claims per year involving commercial property and liability, commercial and personal auto liability, inland marine, motor truck cargo, heavy equipment, homeowner property, and dealer open lot losses while at Affirmative Risk Management. She interfaced with policyholders residing in every state except Alaska. This demanding role concentrated on claim management strategies, claims data evaluations, complex claims management, litigation participation, disputed claim resolution, internal reporting, quality assurance strategies, and staff hiring, training, and coaching.

Ms. Roberts published How Can Cannabis Claims Be Covered and Adjusted? in CPCU's Insights magazine. She spoke o the NAIC Western Zone Committee about the article in September 2018. Ms. Roberts is now an insurance litigation consultant for CMR Consulting with a focus on cannabis and cycling claims, adjuster standard practices and processes, and the Lloyd's of London marketplace.
Licenses
Alabama (#456302); Arizona (#1326869); Arkansas (#1326869); California (#2I43853); Florida (#E094477); Georgia (#2728538); Hawaii (#385782); Idaho (#IA118455); Indiana (#767194); Kentucky (#599977); Louisiana (#434176); Maine (#ADN231887); Michigan (#11326869); Mississippi (#10125814); Nevada (#739827); New Hampshire (#2392663); New York (#IA-1182315); North Carolina (#1326869); Oklahoma (#72952); Oregon (#1326869); Pennsylvania (#421625); Puerto Rico (#100107062); Rhode Island (2257037); South Carolina (#1326869); Texas (#442405); Utah (#221559); Washington (#731131); West Virginia (#1326869)

New Brunswick (#180002321); Prince Edward Island (#36782)
Affiliations
CPCU Society; Claims and Litigation Alliance; National Cannabis Industry Association; American Association of Insurance Management Consultants
Publications
Author –How Can Cannabis Claims be Covered and Adjusted? CPCU Society Publication, Insights 2018
Co-Author -- How Active Assailant Insurance Can Help Your Business Survive After a Mass Casualty Event, Insurancewriter.com and LinkedIn
Videos Provided by CMR Consulting Corporation
Chantal Roberts on the CMR Consulting Logo
37 second video

Hi. I'm Chantal Roberts of CMR Consulting. I am a insurance litigation support consultant, and I chose the logo for CMR Consulting based on houses with interlocking puzzle pieces. I chose this because a lot of people feel that insurance can be confusing or a puzzle. I'd like to help them put that together whether that's through my consultancy work or as an expert witness.

Give me a call today at 913-335-0612. Thank you.