Insurance Claims Expert Witness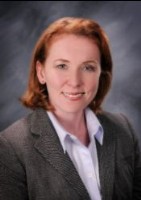 CMR Consulting Corporation
15050 138th St., #4676
Olathe
,
Kansas
66063

(913) 335-0612

https://www.cmrconsulting.net
► Contact CMR Consulting Corporation
Expert Witness
Litigation Support
Speaker
I am dedicated to providing trustworthy, valuable assistance in order to give my clients a clear understanding of claims standards and practices. As an expert witness, I strive to turn this complex topic into an easy to understand concept.
I work hard to meet each of my client's individual needs and help them make sense of the confusing intricacies of insurance claims through an honest and direct approach. I am a reliable consultant for both attorneys and laypeople who shares my comprehensive knowledge to help them better understand specific features of insurance claims.
I know that claims aren't easy which is why I strive for honest, clear communications with my clients. I know you want to know the strengths and weaknesses of your case. It's not always the witnesses who spend the most time in court who deserve your trust. Instead, it's those who have a proven ability to produce great results.
Services
Bad Faith Claims
Bicycle Accident/Bodily Injury claims
Business Interruption Claims
Good Faith Claim Handling
Claim Standards and Practices
Adjuster Standards and Practices
Liability claim handling
Property claim handling
Cargo (Inland Marine) claim handling
Marijuana claim handling
Self-insured retention claim handling
Dog bite claims
Lloyd's of London
Litigation Support Services

Ms. Roberts knows that claims aren't easy which is why she strives for honest, clear
communication with her clients. She keeps her clients updated and continues to follow up with them until a case has been closed.

She has the ability to highlight the strengths of a case, and because she has her clients' best interest at heart, she will call it like she sees it. She knows you want not only the strengths of the case, but also the weaknesses. Ms. Roberts is also incredibly gifted in quickly detecting violations of claims standards and practices and determining how those violations impact a case.

She strongly believes in the necessity to seek assistance from an expert before filing a complaint. This gives experts like Ms. Roberts the best chance to make a positive difference in the client's situation.

When you work with Ms. Roberts, you can trust her to get the job done right. This level of trust is earned and essential.

It's not always the witnesses who spend the most time in court who deserve your trust. Instead, it's those who have a proven ability to produce great results. When looking at Ms. Roberts and her history of assisting clients, it becomes clear that she can be trusted to help you.

If you would like to benefit from the expertise that she shares in her consulting, speaking, or training services, contact her today.
Areas of Expertise
Bicycles
Business Interruption
Damages
Dog Bite
Fire
Fraud
Insurance
Insurance, Bad Faith
Investigation
Personal Injury
Premises Liability
Property Claims
Slip and Fall
Traffic Accident
Trucking
Additional Expertise:

Claims Standard Practices, Claims Bad Faith, Lloyd's London, Liability Claims, Cannabis Claims.
Profile
Chantal M. Roberts, CPCU, AIC, RPA's career reflects over 20 years of accomplishments in the insurance industry, with specialization in commercial general liability, special investigations and fraud investigations, commercial property, homeowners, and cargo insurance.

She began handling commercial auto liability claims at Liberty Mutual Insurance Company and personal auto low-impact claims at MetLife. She worked in a third-party administrator for certain syndicates of Lloyd's of London, where she continued handling a wide variety of claims such as business interruption, general liability, special investigations/fraud investigation, homeowner, cargo, and property insurance. Chantal ultimately became the Director of Claims overseeing approximately 35 adjusters handling claims in all states but Alaska and handling a high-value homeowners' book located in Québec, Canada.

She is a published author. In Insights, a professional magazine from The Institutes, she published "Cannabis: How Can It Be Covered and Adjusted?" (Summer 2018) and "Pet Shop Boys (Vet Liability)" (Winter 2019). Her article "What Do Power Outages, Wildfires, and Vaping Bans Have in Common?" appeared in Claims Journal (October 2019) and Carrier Management (October 2019). She also published a marijuana product liability article in CLM Magazine entitled "The Stuff of Dreams—or Nightmares? The Product Liability Claims Menace Lurking in the Marijuana Marketplace".

She also co-hosted a webinar through The Institutes on the topic of Self-Insured Retentions.
Consulting Practice
United States
CMR Consulting Corporation in the Social Networks

LinkedIn
Professional Experience
Chantal M. Roberts, CPCU, AIC, RPA is recognized by colleagues as a subject matter expert in claims management best practices. She is a highly experienced executive and provides a record of expertise and accomplishments in insurance claims management, bad faith claims management, insurance adjustment strategies, third party management and collaboration, attorney collaboration, and public speaking.

She has served as the primary adjuster for client with a self-insured retention for professional liability. Ms. Roberts collaborated with attorneys regarding clients' lawsuits. She also adjusted liability claims for domestic market for restaurants with amusement areas, fun parks, gyms. Ms. Roberts, while acting as an adjuster, managed as many as 100 claims.

Ms. Roberts was a member of the senior executive team in charge of 6,000 claims per year involving commercial property and liability, business interruption, commercial and personal auto liability, inland marine, motor truck cargo, heavy equipment, homeowner property, and dealer open lot losses while at Affirmative Risk Management. She interfaced with policyholders residing in every state except Alaska. This demanding role concentrated on claim management strategies, claims data evaluations, complex claims management, litigation participation, disputed claim resolution, internal reporting, quality assurance strategies, and staff hiring, training, and coaching.

Ms. Roberts published How Can Cannabis Claims Be Covered and Adjusted? in CPCU's Insights magazine. She spoke o the NAIC Western Zone Committee about the article in September 2018. Ms. Roberts is now an insurance litigation consultant for CMR Consulting with a focus on cannabis and cycling claims, adjuster standard practices and processes, and the Lloyd's of London marketplace.
Licenses
Alabama (#456302); Arizona (#1326869); Arkansas (#1326869); California (#2I43853); Florida (#E094477); Georgia (#2728538); Hawaii (#385782); Idaho (#IA118455); Indiana (#767194); Kentucky (#599977); Louisiana (#434176); Maine (#ADN231887); Michigan (#11326869); Mississippi (#10125814); Nevada (#739827); New Hampshire (#2392663); New York (#IA-1182315); North Carolina (#1326869); Oklahoma (#72952); Oregon (#1326869); Pennsylvania (#421625); Puerto Rico (#100107062); Rhode Island (2257037); South Carolina (#1326869); Texas (#442405); Utah (#221559); Washington (#731131); West Virginia (#1326869)

Prince Edward Island (#36782); New Brunswick (#180002321)
Affiliations
American Bar Association, CPCU Society; Claims and Litigation Alliance; National Cannabis Industry Association; American Association of Insurance Management Consultants; Registered Professional Adjuster; Defense Research Institute; Greater Kansas City Claims Association
Qualifications
My years of training and experience as an expert witness have equipped me to offer my services to insurance companies and defense attorneys. My qualifications are listed below:

? I hold the Chartered Property and Casualty Underwriter (CPCU) designation, which requires a high level of proficiency in underwriting, insurance products, and claim-handling for property-casualty insurance. This designation can only be attained after completing a rigorous testing process.

? I obtained an Associates in Claims from the Insurance Institute of America for Property Casualty Claims.

? I am a Registered Professional Adjuster.

? I have served as an expert witness and/or consultant on insurance claim practices and standards in both state and federal courts. Throughout my years of serving, I have never been disqualified by the court.

? I continue to satisfy all the requirements of the Continuing Professional Development program. This keeps my skills and knowledge up to date so that I can best serve my highly-valued clients.
Seminars & Training
Eastern Carolina University October 28 and October 29, 2019
• Risk Management and Insurance Program Insurance Claims Careers Week
• Featured speaker at insurance symposium encouraging students to consider the Claims Department as a viable career field.
o Claims Handling 101
Entry level lecture concerning the Claims Department's role in the greater insurance field and what an adjuster does on a daily basis.
o Claims Handling 102
Senior level lecture adjusting a mock Hurricane Dorian loss complete with several coverage issues which needed to be addressed via a Reservation of Rights letter.

American Bar Association TIPS Cannabis Seminar September 19, 2019
• Spoke on panel for insurance coverage, discussed claim trends, highlighted policy pitfalls in the cannabis market.
Moderator: Daniel F. Gourash (Seeley, Savidge, Ebert & Goruash Co., LPA)
Panelist: Wes Gilbreath (Continental Heritage Insurance Co.); Chantal M. Roberts

CPCU Webinar on "Claim Issues in SIR's: Opportunity or Pitfall?" July 16, 2019
• Co-Presented with Kevin Quinley
• Discussion concerning perils when carriers cede claim-handling to policyholders; suggestions for practical strategies for assessing the policyholder's "fitness" for self-handling claims; and suggestions of ways to minimize friction when a policyholder wants a large SIR.

Insurance Business America, Cannabis Cover Masterclass March 19, 2019
• Spoke on panel, discussed claim trends, and highlighted policy pitfalls in the cannabis market.
Moderator: Norman Ives
Panelists: Michael Sampson (Reed Smith); Dean Rocco (Wilson Elser); Chantal M. Roberts

Western Zone Committee September 22, 2018
• Presented perils associated with cannabis claims to insurance commissioners based on Insights article.
Publications
Author—Pet Shop Boys (Vet Liability)
The Institutes CPCU Society, Insights, Winter 2019

Author—The Stuff of Dreams—or Nightmares? The Product Liability Claims Menace Lurking in the Marijuana Marketplace
CLM Publication, November 2019

Author-- What Do Power Outages, Wildfires, and Vaping Bans Have in Common?, Claims Journal (October 2019) and reprinted in Carrier Management (October 2019)

Co-Author -- How Active Assailant Insurance Can Help Your Business Survive After a Mass Casualty Event, Insurancewriter.com and LinkedIn (May 2019)

Author–-How Can Cannabis Claims be Covered and Adjusted? CPCU Society Publication, Insights 2018
Videos Provided by CMR Consulting Corporation
Chantal Roberts on the CMR Consulting Logo
37 second video

Hi. I'm Chantal Roberts of CMR Consulting. I am a insurance litigation support consultant, and I chose the logo for CMR Consulting based on houses with interlocking puzzle pieces. I chose this because a lot of people feel that insurance can be confusing or a puzzle. I'd like to help them put that together whether that's through my consultancy work or as an expert witness.

Give me a call today at 913-335-0612. Thank you.