Construction and Engineering Expert Witnesses, Forensics Engineering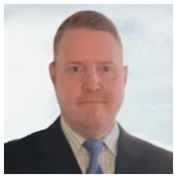 Cogent Experts, LLC
405 Barbara Lane
Bryn Mawr
,
Pennsylvania
19010

(610) 955-4811

https://cogentexperts.com/
► Contact Cogent Experts, LLC
Expert Witness
Forensic Expert
Litigation Support
Speaker
Cogent Experts LLC, is a full-service expert witness, forensics engineering firm headquartered in the greater Philadelphia and Main Line areas. We are pleased to provide expert witness services as required for mediation, arbitration and court matters. A legitimate expert witness and forensics consultant can bring a legal matter to a proper conclusion.
Services
Experts at Cogent have decades of engineering experience working on regional, national and global projects in designing, consulting, project and construction management, operations, facilities and real estate, contract administration, engineering finance and economics. Cogent has provided subject matter expertise in engineering, facility design and operations, manufacturing, equipment and systems technology, product and raw material deficiencies, defect identification and elimination. Cogent has extensive experience on insurance matters, supporting original equipment manufacturers (OEMs), numerous businesses and facility operations, consumers, and other stakeholders.

Cogent's expertise includes design and engineering of commercial, industrial, manufacturing, institutional, and residential venues, as well as efforts relating to services and products used in and around these facilities. Business and industries include electronics, safety and construction, building materials, polymers and plastics, instrumentation manufacturing, petrochemicals, chemicals, pharmaceuticals, colleges, athletic facilities, textiles, coatings and resins, food storage, biosciences, supermarkets, inks & pigments, automotive, facility and real estate operations, agricultural, transportation, nuclear, healthcare, nutrition, retail, distributors, pulp and paper, packaging, utilities, apparel, and R&D centers.

Cogent has experts in many commercial and industrial engineering applications and projects, as well as engineering standards and applicable codes including: ASHRAE, ASME, NIST, NFPA, NBIC, ASTM, SAE, LEED, ASCE, GMP, ISA, BOCA, Plumbing Standards, Manufacturers Standards Society (MSS), and various EPA Regulations. Mr. Pollock has developed expertise and provided training on in-vestment engineering economics, engineering standards, chillers, coatings, refrigeration, thermodynamics, water treatment, steam systems and boilers, power and utilities, energy conservation, environmental, safety, HVAC, project management and product development. Cogent has also engaged with local, state, and governmental officials and agencies regarding numerous matters over our commensurate years of experience.

Engineering and Construction Expert Witness - Current & Recent Cases

Supermarket (HVACR) Matter – Florida - Provided expert witness field inspection and investigation of relevant HVACR and mechanical systems causing wet conditions via condensation. Guided counsel in deposition questions and developed the case strengths and weaknesses yielding a negotiated settlement favorable to our client.

Warehouse Distribution Facility – Maryland - Evaluated a $10M (million) claim relating to purported construction defect claims by the 600,000 sq. ft. facility owner against the facility construction contractor and an original equipment manufacturer (OEM) relating to installed infrastructure in the facility. Developed and provided an expert opinion and expert report regarding the analysis of the purported defects and a proposed repair solution to correct said defects. The matter settled favor-ably for our client prior to federal court trial.

Psychiatric Hospital Facility – North Carolina – Evaluated a $28M (million) construction claim by the general contractor against a hospital facility concerning a $100M facility construction project. Developed an expert opinion and report for general construction issues, constructability, design revisions, and corresponding delay analysis for mechanical, HVAC, electrical, smoke and fire, structural, security and building automation systems.

Municipal Building/Facility - Northern NJ - Provided expert witness mediation testimony regarding a $3M construction delay claim by general contractor against municipal facility concerning an $8M renovation and new construction project. Analysis included review of plaintiff's claim, project schedules, critical path & time impact considerations, delays, pay applications, contract terms, change orders, damages, lien and bond issues, correspondence and numerous other project documents. Guided mediation to quickly develop a very favorable settlement for our client.

NJ Public School Building(s) – Central NJ – Investigated a $1M claim regarding the facility's electrical distribution system retrofit construction project. Identified standard of care issues stemming from defects in the construction documents. Provided case strengths and weaknesses and expert witness analysis leading to favorable pretrial settlement for our client.

Multiple Construction Defect Claims, PA – Pennsylvania Locations – Reviewed and evaluated multiple construction defect (including stucco) claims including construction materials, building envelope elements, flood / water damage of residential/commercial construction buildings considering or in active litigation.

2023 – Plastics Warehouse / Distribution Center Condensation & HVAC

2023 – Condominium Complex Alleged Construction, Utilities Defects

2023 - Commercial Plumbing Defect Matter

2023 – Water Infiltration / Water Damaged Insulation Matter

2023 – Construction Defect and Cost Overrun Matter, Performed Court Testimony

2023 – Broken Pipe Flood

2023 – Commercial Steam Distribution System Operations Matter including Injury

2022 – International Trade Commission (ITC) Matter – Polymer Resin Manufacturing Facility Construction Delay

2022 – Plastic Products Warehouse Distribution Center Defect Matter

2022 – Church Construction and Collapse

2021 – Industrial Manufacturing Facility Construction Delay

2021 – State Highway Construction Project Defect & Delay

2021 – New Construction Hotel HVAC Construction Defect

2021 – Condominium Complex Construction Defect

2021 – Structural Matter and a Collapsing Structure

2021 – Multiple Patent Infringement / Licensing Matters
Litigation Support Services

Software & Programs
• Navisworks 3D / Smartplant 3D
• Solidworks 3D
• PDMS Plant Design Management System
• AutoCAD
• Rhino CAD
• SprutCam – Computer Aided Machining (CAM)
• Revit
Areas of Expertise
Additional Expertise:

Engineering Standard of Care; Manufacturing Standard of Care; Architectural Standard of Care; Construction Delay Analysis; Construction Schedule Analysis; Critical Path Determination; Engineering Management; Construction Engineering; Energy Power Utilities; Process Safety and Risk Management; Process Hazards Analysis; Chemical Engineering; Fire and Life Safety; Fires and Firefighting.
Areas Served
All US states and internationally. Pennsylvania, New York, New Jersey, Philadelphia, Baltimore, Pittsburgh, Alaska, Arizona, Arkansas, California, Colorado, Connecticut, Delaware, Florida, Georgia, Hawaii, Idaho, Illinois, Indiana, Iowa, Kansas, Kentucky, Louisiana, Maine, Maryland, Massachusetts, Michigan, Minnesota, Mississippi, Missouri, Montana, Nebraska, Nevada, New Hampshire, New Jersey, New Mexico, New York, North Carolina, North Dakota, Ohio, Oklahoma, Oregon, Pennsylvania, Rhode Island, South Carolina, South Dakota, Tennessee, Texas, Utah, Vermont, Virginia, Washington, West Virginia, Wisconsin, Wyoming.
Professional Experience
Commercial & Industrial Investigations
Research and Development Labs Buildings – Delaware – Researched and provided mitigating efforts for several electrical substation failures (500 KVA to 38 MVA) including fires and explosions. Performed Root Cause Analysis (RCA) to determine contributing factors including oil issues, poor maintenance, age, insulator breakdown, and wildlife intrusion. Developed preventative maintenance measures, design alterations, life expectancy and replacement criteria for substation capital planning. Performed consequence analyses including financial and personnel safety profiles to minimize risk.

Industrial Park/R&D Center – Delaware – Evaluated numerous process systems with wastewater environmental excursions. Led process engineering efforts for the facility to manage the issue, reducing process excursions from 14 annual occurrences down to 1 occurrence, and avoided expected capex of $8M to $15M for a planned infrastructure project to correct the problem.

Agricultural Research and Processing Facility – Newark, DE – Investigated the catastrophic failure of a flue gas recirculation (FGR) fan on a high–pressure steam boiler with near miss potential, including materials of construction and metallurgical analyses. Found traces of sodium on the carbon steel fan wheel along with corrosion and cracks, both macro and minor. The root cause analysis identified tube failures as the sodium source causing boiler water to introduce to the air side of the combustion system. A stainless-steel fan wheel was specified for the new design to prevent future failures. The expedited project prevented facility downtime risk estimated at a $500K daily value.

Pulp and Paper Company – Chester, PA – Investigated structural and civil engineering of concrete foundations in the manufacturing facility underneath large paper processing equipment to identify causes of vibration.

Four Star Hotel & Offices – Rodney Square, Delaware – Investigated, engineered and improved many aspects of facility operation, mechanical systems, indoor air quality (IAQ), HVAC, building automation systems (BAS), boilers, combustion tuning, chillers, utilities billing and metering to 3rd parties, steam leaks, piping distribution, to achieve increased reliability for the overall facility.

Commercial Supermarkets – US Nationally (PA, MI, WI, CA, DE, MN, UT, NY, OH, FL)
Performed investigations of refrigeration system issues, including fires during maintenance activities. Determined the cause of the fires were improper oil removal (vs. the perceived flammability of refrigerants) and advised owners and operators to fully and positively deinventory refrigerant oil before the use of any open flame (torch) around the system.

Roofing and Building Materials Manufacturer – Mexico & Brazil – Evaluated roofing and roofing membrane products, including general properties, sustainability, energy aspects, greenhouse gas (GHG) and life cycle properties (cradle to grave). Findings were utilized in the development of product and marketing materials.

Building Materials Manufacturer – Richmond, VA & Wilmington, DE – Evaluated product properties of Tyvek building wrap including general product properties and infiltration benefits to residential and commercial buildings. Investigated blower door data, performed ASHRAE, TRANE and "Energy 10" simulations to estimate a 10% reduced infiltration for buildings with certain types of moisture barrier protections. Issued findings and co–authored a paper on the findings which were utilized in aiding the development of product claims and marketing materials. Interfaced with EPA, Department of Energy (DOE), and Oak Ridge National Laboratory (ORNL) as part of the effort.

Country Club & Golf Course – Delaware – Investigated a new product application failure on an HVAC system causing reliability and potential Indoor Air Quality issues (IAQ). Worked with multiple OEMs with recommendations for the supplier OEM to use the new product only in compatible units, avoiding substantial commercialization costs and potential litigation.

Petrochemical Manufacturing Facility – West Virginia – Investigated the (vacuum) collapse of a large product storage silo and implemented corrective action, including reforming the vessel and safely welding stiffener rings (in a Class 1 Div. 1 atmosphere) in strategic locations. Investigated a large production fire caused by a plugged rotary blower on a pneumatic product conveying system. Implemented a 2 of 3 voting control scheme to provide safety interlocks to shut the system down to prevent future fires.

Petrochemical Facility – LaPorte, TX – Reviewed OSHA findings and the facility owner's operations and maintenance activities regarding four fatalities that occurred during the facility startup after maintenance activities on the unit. Findings indicated unfamiliar situations for operations personnel.

Consumer Products/Injection Molding Manufacturer – Milford, CT – Performed a Route Cause Analysis (RCA) for a consumer product line regarding quality and safety concerns. Reviewed both the intermediate materials manufacturer, and the end use manufacturer's facilities (injection molding), and determined the problem was contamination at the former's facility.

Electronics/Coatings Manufacturer, Joint Venture – Sayreville, NJ – Evaluated failures of hot water heat exchangers (HX) used to condition HVAC systems of Class 1,000 and 10,000 clean room operations, causing product quality and downtime issues.

Mixed Use Facilities – Globally – Reviewed and investigated personal injuries and incidents including slips, trips and falls, hand injuries, back injuries, fork truck incidents, ergonomic injuries, hearing loss, an electrical related loss of limb accident, a breathing air fatality, construction and facilities injuries, vehicle accidents, NESHAPS exposures, asbestos incidents, asbestos remediation, lock tag try incidents, excavation incidents, confined space and asphyxiation risks, trenching and shoring up incidents.

Electronics Developer & Manufacturer – Santa Barbara, CA – Led design, engineering, and construction management of a semi-works facility scale up. The scope included upgrades to building and structural infrastructure, utility systems, prototyping/production areas, clean rooms and labs, as well as office and administrative areas at multiple locations.

Automotive Coatings Production Facility – Philadelphia, PA – Investigated new products in the development, scale up and commercialization of automotive/polymer based resins, coatings, and inkjet inks. Ran R&D efforts for new formulations, catalysts, processed test batches on reactors and media mills, and performed product quality and performance tests. Made recommendations to business stakeholders regarding whether to proceed with proposed formulations. Managed operations (~20 direct reports), inventory, warehouse, engineering, maintenance and scheduling of product wheel on 6 process coatings resins manufacturing lines. Purview included full administrative control over several production reactors with over $80M in annual production. Significantly reduced production overtime in a union environment. Analyzed customer coatings failures (complaints) for truck, auto, and airline products by forensically tracing back to manufactured batches and checking for process upset causation. Reviewed and led portions of consequence analyses (CA) regarding catastrophic failures of facility systems including explosions, detonations, fire, and potential loss of life calculations to ascertain risk of operations. Managed Toxic Substances Control Acts (TSCA) requirements in a High Hazard facility.

Textile, Safety, Armored Products & Construction Products Manufacturer – Richmond, VA – Per-formed an infrastructure risk assessment of a large industrial manufacturing complex (including products manufactured for U.S. Department of Defense contracts) with focus on risk of downtime valued at $1.5M/day. Developed $70M in capital project recommendations including upgrades to the water and wastewater systems, chillers (18000-ton capacity review), 30MW turbine generators, utilities infrastructure and distribution systems, heat sink/spray pond. Implemented upgrade projects with site engineers over several years to deliver uptime improvement benefits for the site.

Commercial Research & Office Facility – Greenville, DE – Reviewed the failure of a 500 KW Diesel Generator used for peak shaving and determined the catastrophic failure of the supercharger assembly. Reviewed the electrical savings and financial impact related to the generator and determined no functional savings from continued operation. Recommended ending the use of the peak shaving generator, avoiding a capex replacement savings of $300K.

Mechanical Systems Design Firm – Kalamazoo, MI – Investigated a new product failure, a one-ton hydraulic box dumping system, at a packaging and distribution facility. Developed a design upgrade in conjunction with the design-build firm at the facility. The main repair was the replacement of bushings on the main pivot shaft with sealed, internally lubricated bearings. The device worked well following the upgrades and kept a $250K per day production online.

Extrusion Manufacturing Facility – West VA – Performed root cause analyses of two fires that occurred during operation: (1) extruder head and (2) extruder barrels. Successfully implemented process and ad-ministrative controls to eliminate additional fires, with uptime savings estimated at >$1M. Witnessed and reviewed a large absorber column and flare fire with serious catastrophic potential. Findings included loss of operational discipline (O.D.) in a Process Safety Managed (PSM) facility.

Pulp & Paper Mill – Southeast PA – Reviewed uptime and reliability issues in the converting and pack-aging operations. Identified archaic equipment and controls, recommending upgrades to achieve a 4% to 6% uptime benefit. Reviewed a fork-truck pedestrian incident, and other injuries at the facility and recommended upgrades to operating procedures to avoid future occurrences.

Petrochemical Manufacturer – Newtown Square, PA & Houston, TX – Investigated a reactor (bomb) explosion caused by a polymer decomposition in an R&D Lab. Determined chemistry was likely incorrect and recognized that the vessel ruptured disc was inappropriate. Made recommendations to process chemist and modified the ruptured disc design to avoid future occurrences.

Nuclear Power Generation Facility (Reactor Services) – Berks, PA – Participated in reactor refueling operations and maintenance activities with reactor services and turbine group at multiple 2200 MW facilities. Participated in the investigation of a 1100 MW turbine trip during routine operation at the facility, with downtime losses estimated at $500K – $1M daily. Worked with the turbine and reactor services teams to collect data and determine causation to be electrical synchronization issue in the generator. Man-aged portions of maintenance of a 125 Ton Refueling Overhead crane and the fuel floor bridge crane, designed structural supports for refueling equipment and emergency seals for the spent fuel pool. Per-formed maintenance on control rod shoot-out steel on underbelly of reactor.

Subject Matter Expertise & Consulting
Dupont Company, Technology & Engineering Manager – Delaware – Led engineering technology, personnel, governance, and business oversight for 4 mixed use macro facilities in Delaware. Technology disciplines included mechanical systems, electrical, plumbing/piping (MEP), instrumentation, controls, chemical, automation, facilities, fire and life systems, power and utilities, information technology (IT), Building Automation Systems (BAS), site-wide security systems. Facilities included manufacturing, product R&D, 3rd party leased spaces, a thermal waste treatment facility, offices and corporate HQ.

Key responsibilities included personnel management, capital and infrastructure planning, project management and execution, capital avoidance, operations cost administration and reduction, demand services, financial investment analyses and Process Technology (PT) Leadership for Process Safety Managed (PSM) Systems, both high hazard (HHP) and low hazard processes (LHP). Businesses included chemicals, polymers, electronics, safety and construction materials, agriculture, nutrition & health, biosciences. Provided Third Party Tennant technical support for Axalta®, Chemours®, Nemours® Hospital, Incyte® Corporation, Delaware Innovation Center® and DOW® Chemical facilities.

Research & Development Facilities > 50 Buildings – Delaware – As part of the site leadership team, led the facility Emergency Management Team (EMT) for planning, personnel management , communication system and protocol development, with management of site emergencies including: fires, electrical outages, loss of refrigeration for catalysts, hazardous and radioactive waste discoveries, Highly Toxic Material (HTM) exposures, site evacuations, fire drills, environmental management, spill management and containment.

Process Safety Management & Risk Managed Operations (PSM) – Delaware – Co-led the facilities PSM program, while leading the Process Technology (PT) element, for macro facilities in DE. Managed authority of numerous elements of the process including, Management of Change Technology, Process Hazards Analysis, Process Hazards Review, Quality Assurance, Mechanical Integrity, Start Up Reviews, Standard Operating Procedures & Conditions (SOP's and SOC's). Evaluated Requirements vs. Optional Items to optimize project and cost budgets of the facility. Managed Factory Mutual/Hartford Insurance Inspections for national operations.

Mechanical Systems Engineering – Delaware – Led and provisioned the overall governance for the design and engineering for over 8000 mechanical systems, including HVAC, relief protection (RV's), piping, pressure vessels, reactors, process engineering, process technology, pressure loss calculations, through utilization of a mixed engineering staff. Classified systems in "Simple", "Moderate", "Complex" to track billable engineering hours for productivity benchmarking. Increased overall engineering productivity by 10 to 15% by keeping appropriate metrics, KPI's, and reviewing with engineering supervisors monthly. Developed a screening requirement to ensure capital projects over $50K were in fact requirements under regulation (ASME) and inter-company standards. Managed contract engineering staff for Kellogg Brown & Root (KBR), Jacobs, Pennoni and Delaware Engineering including billing and invoicing, budgeting and reporting to upper management. Reduced and/or increased contract engineering staff with ebb and flow of work.

Research & Development Facilities – Delaware – Conducted the R&D Tax Credit (RTTC) efforts for several facilities in Delaware for three years. This annual program accounted for all expenses spent on R&D activities, including personnel, utilities, operations expenses etc., to be submitted for IRS tax credit purposes. The annual benefit for the corporation was greater than $2M each year.

Site Security Systems – Delaware – Led technology aspects of building security, artificial intelligence (AI), camera installations (facial recognition), Andover Building Automation (BAS), tenant / 3rd party customer security systems, along with site and corporate security experts. Replaced an inept service provider with a qualified provider to ensure functionality and reliability of systems.

Global US Manufacturer – Delaware, Nationally & Internationally – Led project and process upgrades in global facilities, with focus on: (1) Uptime, Reliability, Capacity, Quality, Yield, Safety, (2) Operating Cost and Capex Avoidance (3) Utilities, Emissions Reductions, Sustainability (4) Training and Mentoring Personnel on methods. Business methods included Lean manufacturing, Six Sigma (DMAIC), infrastructure management, Operational Excellence & Discipline (OE, OD), Quality Assurance (QA, QC), project and investment financial analyses (NPV, ROI), supply chain & pricing negotiations, leveraged engineering, utilities optimization, continuous improvement and problem solving. Technical Competencies included Process Technology, HVAC, Refrigeration, Cooling Towers, Automation & Controls, Combustion & Emissions, Co-generation, Mechanical / Hydraulic / Pneumatic Systems, Concrete, Piping, Instruments, Structural, Maintenance, Reliability, Fire & Life Safety (FLS), IT systems and data and Process Safety Management (PSM).

Commercial Supermarkets – US Nationally (PA, MI, WI, CA, DE, MN, UT, NY, OH, FL) – Led technology, market, and sales development for Dupont's refrigeration products in N. America. Developed a national tech staff to support new product lines and support customers' installations and field trials. Granted a "Marketing Excellence Award" for building a new business segment from $2.5 to $25 million in sales, in 3 yrs. Major customers were: Walmart®, Kroger®, Sears®, Lowes® and Target®.

Nylon & Textile Manufacturer – Seaford, DE – Evaluated a 30 MW turbine generator to identify a condenser leak. Devised methods for repairs, assisted in implementation, yielding $500M annual savings (in perpetuity). Performed engineering for several DowTherm hot oil (high hazard) systems.

Major Global US Manufacturer – U.S. Concerns – Led Northeast and Eastern US energy, sustainability and emissions metrics and optimization for numerous commercial and industrial facilities. Audited facilities, pro-vided high ROI energy conservation projects, corrected utility billing errors and compiled emissions data for the DOE (CO2, VOCs, HAPs, NESHAPs, MACT). Developed energy reduction practices at facilities to reduce energy expense and Green House Gas (GHG & carbon credits), valued at ~$70M (2006 - 2015). Awarded an "Exceptional Merit" citation by the American Chemistry Council (ACC) for related projects and presented these publicly at the Industrial Energy Technology Conference (IETC) in New Orleans, LA.

Product & Intellectual Property Developer – Radnor, PA – Specified, assembled, commissioned, programmed, and operated CNC machine tool equipment for prototyping. Built Solid works 3D models and simulated new product parts and assemblies. Commissioned an SLA polymer 3D printer for prototypes and worked with fabricators to make components for products. Revised products on beta testing, per-formed commercialization activity and authored / prosecuted patent applications.

Rockwell Automation – Wilmington, DE & Cleveland, OH – Engineered process controls, combustion controls, data and IT systems. Involved in >$5M of projects over 10 years. Equipment included fans, turbines, motors, drives, HVAC, dampers, pumps, valves, controls, tuning, PID loops, sensors (flow, pressure, temperature, O2, NOx, SOx, particulate, opacity). Led Layers of Protection Analyses (LOPA) and consequence analyses to ascertain controls and instrumentation (I&C), and process probabilities of failure. Required higher reliability I&C to correct failure rates to an acceptable failure rate range. Reviewed "black box" concerns to find deficiencies in control systems. Integrated changes to existing system to satisfy regulatory (NFPA), intercompany combustion and emissions requirements.

Packaging, Chemicals, Electronics Manufacturer – Sayreville, NJ – Performed numerous consulting activities including analyses of domestic (city) water hydraulics, a 1M gallon storage tank corrosion assessment, a cogeneration plant bankruptcy, site utilities and HVAC energy assessments, production reliability, building automation systems (BAS), commercial water treatment facility review including cost per 1000 GAL and underground aquifer analyses, leased equipment cost avoidance, fire tube boiler inspections, chilled water systems foaming, water conservation efforts, the elimination of unused buildings and utilities. Effort benefits developed $4.5M annually with an NPV of ~$15M.

Refinery – Delaware City, DE – Performed operations consulting to improve uptime of refinery systems including spent sulfuric acid recovery, thermal oxidizers and other High Hazards Processes (HHPs). Com-pared actual and permitted emissions and issued recommendations to simplify operation.

Pulp and Paper Processing and Manufacturing – Chester, PA – Led operations engineering to develop a 10% capacity increase with a financial benefit of $38M annually. Refit existing paper converters and packaged product in new format with focus on machine design to increase unit throughput. Performed engineering, installed, and maintained Perini®, Paper Converting Machine Co. (PCMC®), and Scott Pa-per® machinery to drive reliability, uptime and quality optimization. Qualified a new raw material process on manufacturing equipment to save $250K in cost annually.

Nuclear Utility Facility – Peach Bottom, PA – Evaluated reliability related failures of cranes, including the reactor refueling bridge crane and an overhead 120 Ton Crane. Reviewed reliability issues during outages causing production losses of over $500K / day. Worked with operations to increase reliability, reevaluate spare parts and perform maintenance (PM) on a recommended frequency.

Automotive & Instrumentation Manufacturer – Germantown / Philadelphia – Performed manufacturing engineering including product and equipment design, project management, vendor qualification and design build management. Technologies included automated TIG welding fabrication, Failure Mode Effect Analysis (FMEA), intellectual property (IP), CNC manufacturing, stamping, and pressing, vision systems and GE Fanuc programming. Manufactured products were airbag and electronics parts, involving Claymore mine detonators.

Acid Recovery Facility – Fort Hill, OH – Developed a steam turbine generator project using excess process (exothermic) steam to produce electricity with a 40% ROI and $300K annual savings.

ARCO Chemical Company – Newtown Sq., PA/Channelview, TX – Performed all aspects of piping and pressure vessel engineering including drawing, modeling, pipe flexural stress analyses, ASME vessel calculations and Finite Element Analysis (FEA) to predict failures. Performed several engineered repairs for a macro polypropylene and polyethylene production facility. Interpreted aspects of piping and pressure vessel codes and standards inclusive of ASME, 31.1, 31.3, ASME Section I, VIII. Performed engineering for numerous projects with Flour Daniels®.

Project Management Expertise
Safety Products Manufacturer Facility – Cooper River, VA – Led many aspects of project management including developing business objectives, scope, engineering investment analyses, designing, planning, scheduling, sourcing, staffing, budgeting, designing, equipment specifications, estimating, cost over-run analysis, bidding, constructing and commissioning of a $500M Greenfield project installation. Relevant facilities commissioned successfully on time and budget.

Industrial, R&D, Lab and Office $400M Facility & Infrastructure Expansion – Led many aspects of project and construction management including design engineering, cost and capital management, planning, scheduling, managing overruns, conceptual design and production design for projects to expand and refurbish an existing $1B dollar facility which included: $19M Cooling Tower Project, $10M 38KV / 33MVA Purchased Power Substation, $21M Boilers Installation & Conversions Project, $18M Under-ground Piping Distribution Replacement and Relining, $8M Pipe Bridge Replacement, $7M Fiber – Net-work – Data Upgrades, $30M Fire & Life (F&LS) Upgrade Program including distribution systems, $12M Chiller Replacement, $5M Sewer Systems Upgrade, $4M Thermal Waste Incinerator Overhaul, HVAC & Air Handler upgrades, numerous multimillion dollar structural and building expansions, and several parking, roads & grounds improvements (including drainage management). These efforts allowed the continued operation of this facility which had an estimated value of $2M per day.

Cogeneration Plant, Mixed Use Facility – Sayreville, NJ – Engineered, designed, and performed project management for a $5.7M boiler facility project inclusive of boilers, de-aerator, water treatment systems, an economizer, distributed controls (DCS), emissions management, building & structural. This effort avoided potential significant downtime of a $1.5M daily production rate facility.

Facilities and Real Estate Business, Delaware. Received a "Business Excellence Award" for completion of projects. Efforts reduced budget by $12M/yr. and avoided $17M in capex. Projects also reduced the energy and environmental footprint of the facility, were completed on time, and $4M under budget.
Licenses
Professional Engineer: PA (PE075410)
American Bar Association (ABA) – Construction Forum
Environmental Protection Agency (EPA) Clean Air Act Certification – Universal (includes Chillers, HVAC & Refrigeration)
United States Patent & Trademark Office Registered Patent Practitioner (USPTO)
Legal Experience & Services
Cogent Experts, LLC
Global Expert Solutions for Construction, Engineering, Intellectual Property

Michael A. Pollock, P.E., U.S.P.T.O. Reg.
Principal & Consulting Engineer

Forensics/Expert Witness/Testimony Record
Russel v. C.E. Smith Improvements, LLC 2023
Court of Common Pleas Bucks County PA
Subject: Alleged Building Construction Defects, Construction Contract Documents, Construction Cost Overruns. Court Testimony.

Belmont Construction Corporation v. The Borough of Fairview NJ 2021
Party Directed Mediation, NJ
Subject: Building Construction and Differing Site Conditions, Schedule Delays and Cost Overruns.
Mediation

Lit Technologies v. Multiple Parties
Client Directed Patent Assertion, Nationwide 2021 - Present
Subject: Intellectual Property, Patent Assertion, Licensure, Patent Infringement
Forensics Engineering, Pre-litigation

Archer Western Contractors v. State of North Carolina 2020
Party Directed Arbitration, NC
Subject: Multi-discipline engineering, construction and delay issues relating to the building of a Hospital Facility in New Cherry, NC. Findings included defective design and resulting schedule delays leading to a favorable settlement for our client.

Arbitration Matter, Forensics Engineering
Cogent Experts, LLC
Global Expert Solutions for Construction, Engineering, Intellectual Property

Multiple Parties v. Moser 2019 - 2021
Party Directed Arbitration, PA
Subject: Multiple construction defect claims analysis. Performed inspections, forensic analyses and review/development of expert reports, materials & methods of construction, construction documents, building code requirements etc.
Forensics Engineering, Arbitration Matters

B. Rivers v. M. Pollock 2013
Magistrate Court, PA
Subject: Utilities billing matter relating to breach of contract relating to failed record keeping for pass through utilities billing for a leased space. Testified in court resulting in having the improperly billed utility costs dismissed.
Court Testimony
Affiliations
American Society of Mechanical Engineers (ASME)
American Society of Heating, Refrigeration, Air Conditioning Engineering (ASHRAE)
American Arbitration Association (AAA)
Certified Energy Manager (CEM)
Product Developers and the Manufacturers Association PDMA
Awards & Honors
Granted two U.S. Patents, including 9,974,993 and 10,561,880 - consumer product related.
Successful Wastewater Process Controls Award, DuPont Facilities Services & Real Estate, 2018
Business Excellence Award, DuPont Facilities Services, Real Estate, Energy Operations, 2017
Team Project Excellence Award for Completion a $500M Manufacturing Facility, 2013
Certified Energy Manager (CEM), Association of Energy Engineers, 2011
Marketing Excellence Award for DuPont Refrigerants and Project Teams, 2008
Refrigerant Recovery Certification, Delaware, 2006
SIX SIGMA CERTIFICATION, Global Services Business, 2003
Certificate of Achievement, Effective Combustion and its Control, North American Mfg. 2002
Seminars & Training
American Arbitration Association – Construction Delay Arbitration
• Building and Facility Management (Dupont Training, spanning 2016 – 2019)
• Line Breaks, Lock Tag Clear Try, Pipe Codes, Process Safety Management, Pre-Start Up Review (PSSR), Process Hazards Analysis (PHA), Mgmt. of Technology Change, Contracted Services.
• Mechanical Engineering – Mechanical Integrity Quality Insurance (MIQA), Pipe Codes, Rotating Equipment, Repairs & Changes, Reliability Engineering, MIQA Audits, Quality Control (QC) of Materials / Spare Parts, Maintenance Procedures, Welded Repairs / Alterations / Rerating, Piping and Insulation Systems, MIQA Program Awareness, Piping and Service Compatibility
• Construction – Scaffolding, Barricade Safety, Line Breaks, Lock Tag Clear Try, Contract Administration, Confined Space Training, Contractor Management
• Power & Utilities Power Systems – Steam Systems, Condensate Draining, Steam Generation, Stationary Generator Design, Thermal Waste Incineration, SOC's, Process Hazards Anal. (PHA)
• Controls & Instrumentation – Alarms & Management, Electrical Safety Controls
• Environmental – Air Emissions, Hazards Communications, Title V Permit
• Safety Management – Asbestos, Barricades, Ergonomics, Fire Extinguishers, Diminished Capacity Employees & Supervisors, Driver Safety, Process Safety Management (PSM)
• Electrical Systems – Troubleshooting Circuits, Disconnecting & Removing Electrical Circuits, Electrical Standby Person Requirements, Electrical Safety Awareness, Electrical Area Classification
• Health – Access to Medical Records, Injury and Illness
• Safety Training – Slips, Trips and Falls
• Programmable Logic Controllers, Wilmington 2015
• Artificial Intelligence: Technologies for Smart Systems Design, Wilmington, 2014
• CNC Machining Technology, Wilmington, 2014
• EPA & OSHA Training, Wilmington, DE, 2006
• Professional Engineering Review – Mechanical Engineering, Drexel, 2007 (63 hours)
• ABB Control Systems, ABB University, Atlanta, 2005
• Decision and Risk Analysis (D&RA), Wilmington 2006
• Certified Engineering Manager Course for Energy Managers, Atlantic City, 2008
• YORK Industrial Refrigeration Training, York Process Systems, 2002
Publications
• "BIM High Level Risk Management" authored by Michael A. Pollock, published by Cogent Experts, LLC in April of 2022.

• "Is it time to Finally implement fire resistive residential construction in California?" authored by Robert C. McCue and Michael A. Pollock P.E. and published by the MDC Advisor in September of 2020.

• "Avoiding RISK of Intellectual Property (IP) Infringement" authored by Michael A. Pollock and published by the MDC Advisor in August 2021.

• "DuPont Parlin Energy Conservation Team" – published by Michael A. Pollock, Rich Derer, Bryan Mummink, Vee Guidry and James Kersch, E.I. Dupont in at the International Energy Technology Conference in New Orleans (IETC) in June of 2016.
Professional References
Joseph Maenner Attorney at law
Ross Carpenter Attorney at law
Rich Derer - Electrical Expert
Mario Rivello - Mechanical Expert, Real Estate Expert
Education
• Drexel University, Bachelor of Science - Mechanical Engineering, Cum Laude – 1998
Mechanical Systems, Machinery, Thermodynamics, HVACR. Electives – Psychology
• Completed Drexel's E4 Program, Enhanced Engineering Education for Engineers
Articles Published by Cogent Experts, LLC
Risk Management of Building Information Modeling (BIM)
For those unfamiliar, BIM is a powerful, digital 3D modeling tool used to plan, design, engineer, collaborate and develop construction information for a given project. BIM can provide and optimize architecture, structural, construction, process, MEP (Mechanical, Electrical, Plumbing) and civil design efforts prior to construction to minimize defects. BIM can also be used for project scheduling, tracking, costing and project maintenance tasks. Some common BIM packages include Navisworks, AutoCAD MEP, Revit, Autodesk BIM 360, Vectorworks and SmartPlant3D etc.
Read Article