Hotel Litigation Advisor and Hotel Financing Assistance - Expert Witness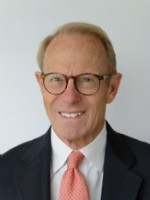 Colbert Hotel Consulting, LLC
11312 QUAIL COVEY ROAD
Boynton Beach
,
Florida
33436

(561) 927-7400

https://www.colberthotelconsulting.com

Send an email
Expert Witness
Forensic Expert
Speaker
Colbert Hotel Consulting, LLC principal is R. Britton Colbert, who has more than 35 years of experience with operations, franchising agreements, PIP and standards, development/acquisition financing and acquisition due diligence; experienced in preparing/participating with retaining counsel for Mock Trial exercises. Colbert operated a 9-hotel portfolio of 5 Embassy Suites, the Pasadena Hilton & several independent hotels in CA, WA, TX and IL. Franchising experience with Holiday Inns, Inc. Sheraton Hotels and most recognized hotel brands. Recent cases include wrongful death from alleged premises defect, wrongful death due to absence of control and the proper selection of outside contractors, near-drowning related to mismanagement, sexual assault cases from absence of any criminal or background checks and alleged wrongful death related to a third party vendor agreement for large, chain-affiliated resort in the Bahamas.
Services
Colbert Hotel Consulting, LLC, provides the following services: provide assistance with litigation support evaluating all aspects of hotel operations, franchise standards/brand standards compliance; assists in preparing retaining counsel for opposing depositions, detailed discovery requests, affidavits, disclosures, interrogatory responses and Mock Trial exercises; conducts industry research consistent with the retained assignment; assists in evaluating acquisition and financing hotel due diligence.

Mr. Colbert offers litigation support experience with defense & plaintiff cases associated with hotel acquisition due diligence, wrongful death matters (fire, drowning & carbon monoxide poising), assaults, fraudulent hotel accounting procedures, cash-flow/Income Statement matters, business interruption disputes, franchise agreement compliance, hotel company operating and brand standards, corporate structure/reporting responsibilities, hotel condemnation matters, hotel eviction claims all within the responsibility of the property manager and with the expectation of safety and security of the premises.
Litigation Support Services

Colbert Hotel Consulting, LLC provides unbiased and impartial expert lodging industry testimony and litigation support for plaintiff and defense attorneys.
Areas of Expertise
Profile
R. Britton Colbert focuses on Hotel operations coupled with generally accepted operating practices and standards in the lodging industry to meet the Duty of Care expectation of guests and employees. My practice concentrates on catastrophic injuries resulting from assaults, shootings and wrongful death matters associated with hotel drowning, fire, and carbon monoxide poisoning occurrences at hotels and resorts. I routinely work on matters involving Hotel Franchise Agreements, Hotel Brand Standards, and Hotel Operating Standards vis-à-vis property control for safety and security. Approximately 50/50 distribution between Plaintiff and Defense retention with Hotel testimony in State and Federal Courts.
Consulting Practice
Throughout the United States, including Hawaii, Caribbean, Mexico and South America.
Professional Experience
35+ years Operations & Corporate Hotel Management experience with ITT Sheraton Hotels and Holiday Inns in Chicago, Boston and New York City. Directed the opening and the continued operations of 5 Embassy Suites Hotels which were included the oversight of the nationwide 9-hotel portfolio totaling over 1,925 rooms, including the 5 Embassy Suite Hotels, The Pasadena Hilton, The Melrose Hotel, Dallas and The Sterling Hotels, Sacramento. Annual revenues exceeded $81 million in 1992. Lead partner in managing over $510 million of hotel acquisition due diligence including The Beverly Hills Hotel, The Bel Air Hotel, the former Los Angeles Hilton & Tower, and The Melrose Hotel. Participated in obtaining over $205 million in commercial real estate financing. Board Member of the Embassy Suites Owners Association.

Qualified hotel expert in federal, state and municipal courts, zoning proceedings and police commission hearings all relating to the hotel industry.

R. Britton Colbert, Colbert Hotel Consulting, LLC, Principal; Los Angeles, California, Pittsburgh, Pennsylvania; Delray Beach, Florida 1992-Present
* Ken+ Asset Management, Inc.; Executive Vice President; Los Angeles, California; 1990-1992
* Laventhol & Horwath; Senior Principal; Los Angeles, California and New York, New York; 1983-1990
* Holiday Inns, Inc.; Director System Planning, Regional Director of Sales; Memphis, Tennessee; 1978-1982
* Sheraton Hotel Corporation; Northeast Regional Sales and Director of Sales, Manager of Technical Services; Chicago, Boston, and New York City, 1970-1977.
Licenses
Currently Hold California Real Estate License
Affiliations
Hotel Asset Managers Association (Former)
Association for Corporate Growth, Pittsburgh
Executive Committee (Former), Embassy Suites Owners Association
American Red Cross, Board Member, Chestnut Ridge District
Qualifications
Certified Hotel Administrator (CHA), American Hotel & Lodging Association 1991-2006; 2011-2016- Indefinite
Certified Hotel Industry Analytics (CHIA), American Hotel & Lodging, Educational Institute, current through 2014-2019
California Real Estate License, current through 2020
Seminars & Training
Numerous management, real estate and decision making classes provided by NYU and The Wharton School through CE requirements of Sheraton Hotels, Holiday Inns, Inc. and Laventhol & Horwath, CPA's.

UCLA, Annual Real Estate Finance Course, special Focus on Hotel Financing (Instructor)
Cal Poly, Pomona, California, Senior Class Seminar (Instructor)
Publications
Lawyers Journal, Allegheny County Bar Association, December, 2004
Professional References
Provided as requested
Education
University of Denver, BSBA, College of Business, Hotel & Restaurant Management