Neuropsychology and Brain Injury Expert Witnesses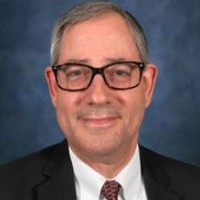 Comprehensive Neuropsychological Services, PC
1095 South Main Street
Cheshire
,
Connecticut
06410

(203) 271-3809

www.clinicalneuropsych.com
► Contact Comprehensive Neuropsychological Services, PC
Expert Witness
Forensic Expert
Litigation Support
Speaker
Provide case review, neuropsychological examination, diagnosis, treatment, consultation, and forensic services for brain injury/trauma, psychological trauma, post-traumatic stress disorder, pain management, disability evaluation, pediatric psychology, and malingering. CNS doctors are trained and peer-reviewed in systematic and objective measurement of the validity of psychological and brain injury cases and conduct objective measurement of valid vs. invalid claims in cases involving questions of brain disorder, emotional/psychological disorder, and chronic pain.
Services
Comprehensive Neuropsychological Services, P.C., offers a full range of psychological and neuropsychological services, both clinical and forensic, to address a broad range of diagnostic and treatment issues.

- Neuropsychological
· Differential diagnosis of known and suspected brain disorders
· Neuropsychological rehabilitation for brain disorders

- Psychological
· Differential diagnosis of known and suspected psychological disorders
· Psychotherapy

· Brain disorders (Traumatic Brain Injury/TBI, Mild Brain Injury, and Catastrophic Brain Injury)

· Coping with illness
· Stress management
· Smoking cessation
· Pain management
· Rehabilitative psychotherapy for physical disabilities
· Physical disabilities
· Severe/chronic illnesses
· Emotional problems
· Dysfunction

• Neuropsychological Examination

Forensic Diagnostic Services may include:

· Informal verbal consultation
· Record review
· Diagnostic interview and history
· Test administration
· Scoring and interpretation
· Reports
· Feedback
· Consultation
· Preparation
· Testimony
Litigation Support Services

Comprehensive Neuropsychological Services, PC, provides expert witness testimony and litigation support in civil and criminal cases, for both plaintiff and defense.
Areas of Expertise
Agoraphobia
Alzheimer's Disease
Amnesia
Aneurysm
Anorexia Nervosa
Anxiety Disorders
Asperger's Syndrome
Attention Deficit Disorder (ADD)
Autism
Bipolar Disorder (Manic Depression)
Borderline Personality Disorder (BPD)
Brain Damage
Brain Disorders
Brain Injury
Brain Tumors
Bulimia Nervosa
Catastrophic Brain Damage
Child Psychology
Chronic Fatigue Syndrome
Chronic Pain
Codependency
Competency
Concussion
Dementia
Depressive Disorders
Diminished Capacity
Dissociative Disorders
Down Syndrome
Eating Disorders
Emotional Distress
Epilepsy
Fitness for Duty
Forensic Psychology
Fragile X Syndrome
Guillain-Barre Syndrome
Head Injury
Huntington's Disease
Independent Medical Exams (IME)
Klinefelter Syndrome
Leukodystrophies
Malingering
Medical-Legal Issues
Mental Health
Mood Disorders
Multiple Sclerosis (MS)
Neurological Diseases
Neuropsychology
Oppositional Defiant Disorder
Pain Management
Panic Disorder
Parkinson's Disease
Pediatric Psychology
Personality Disorders
Photosensitive Epilepsy
Post-Traumatic Stress Disorder (PTSD)
Postpartum Depression
Progressive Supranuclear Palsy
Psychology
Schizophrenia
Seasonal Affective Disorder
Self-Injury
Sensory Integration Dysfunction
Shaken Baby Syndrome
Sleep Disorders
Smoking Addiction
Social Phobia
Standard of Care
Stress Management
Stroke
Substance Abuse
Therapy and Rehabilitation
Trauma
Traumatic Brain Injury (TBI)
Validity
Wilson's Disease
Profile
CNS provides expert witness testimony in civil, criminal, education, workplace, and family (probate) venues for all referral sources including attorneys, insurance companies, educators, individuals, and government agencies seeking accurate and unbiased findings.

· Civil
Claimant/Plaintiff and Respondent/Defendant
Personal injury
Product liability
Competency
Medical malpractice – misdiagnosis and standards of care
Peer review

· Criminal
Fitness and competency
Mitigating factors
Insanity

· Education
School violence
Conflict resolution and avoidance
Due process hearings

· Workplace
Workers' Compensation claims
Fitness for duty exams
Employee assistance program/EAP exams
Work-related disability evaluations

· Family (probate)
Custody
Parental fitness/competency

Comprehensive Neuropsychological Services, PC, is a full-service independent neuropsychology group practice of licensed, board certified doctors. CNS has been providing forensic neuropsychological services for more than 30 years with a commitment to accuracy, integrity, and effective communication.

Objective measurement of valid vs. invalid claims relies on accepted procedures to support accurate findings and effective recommendations. Verbal and written reports by CNS doctors are clear, concise and timely. The CNS report format is user-friendly and provides easy access to all aspects of the history and domains of brain function, emotional function, and validity. The CNS report empowers involved parties and triers of fact to identify, manage, and adjudicate legitimate claims in a cost-effective manner with a solid foundation for limiting the adverse impact and expense of invalid claims.

Doctors are both trained and peer reviewed in systematic and objective measurement of claim validity. Accepted procedures support accurate findings and effective recommendations.
Consulting Practice
All States
Qualifications
· Diplomate, American Board of Clinical Neuropsychology
· Ph.D., Clinical Psychology