Construction Safety Expert/Forensic Investigator - Expert Witness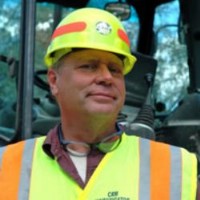 Construction Risk Management, Inc.
4173 State Hwy 16 S #1
Bandera
,
Texas
78003

(888) 900-0276

https://conrskmgmt.com
► Contact Construction Risk Management, Inc.
Expert Witness
Forensic Expert
Litigation Support
Speaker
Construction Risk Management are experts in construction safety, construction means and methods, and construction work zone traffic control.
We conduct Forensic Investigations of Construction Accidents/Injuries/Deaths to establish the Cause and Who is Responsible. Our areas of expertise as an expert witness, include but is not limited to:
-Scaffolding, Cranes, Earth Moving Equipment, Aerial Lifts, Forklifts, Trenching/Excavating, Falls, Steel Erection, Rigging, Electrical Injuries/Electrocution, Confined Spaces, concrete work.
-Bridges, Residential, Industrial, Commercial, High-Rises, Marine, Highways, Underground, Water
-Traffic Crashes in Construction Work Zones - Related to MUTCD Compliance
-OSHA Violations in Construction
-Investigations of Structural Collapses, Bridges, Buildings, Structures - Related to/During Construction
-Trucking of Construction Materials, Steel materials, reinforcing bars, concrete, piling - loading/unloading/securing.
Services
Construction Risk Management, Inc. offers expert witness services in the following areas:
Construction Safety, International Safety, Accident/Injury/Fatality Investigations, Reconstructions, and Traffic Crashes in Construction Work Zones, in compliance with MUTCD.
Areas of Expertise
Accident
Accident Analysis
Accident Investigation
Accident Reconstruction
Breach of Contract
Bridges
Car Accident
Chemical Accidents
Commercial and Contract
Concrete
Confined Space
Construction
Construction Accidents
Construction Defects
Construction Injuries
Construction Risk
Construction Safety
Construction Site Work
Electrical
Electrocution
Engineering Civil
Engineering Design
Engineering Geotechnical
Engineering Highways
Engineering Structural
Failure Analysis
Fall Protection
Forklift
Guardrails
Highway Safety
Industrial Accidents
Industrial Equipment
Investigation
Ladders
Loss Prevention
Mining
OSHA
OSHA Construction
OSHA Violations
Personal Injury
Process Safety
Railroads
Risk Management
Safety
Safety OSHA
Scaffolding
Slip and Fall
Structural Failure
Traffic Accident
Transportation Construction
Workers Compensation
Wrongful Death
Additional Expertise:

Work Zone Traffic Crashes, Construction OSHA, Construction Accident Investigator, Brige and Building Collapse, Traffic Crashes, Construction Warning Signs, Lighting and Barricades,Pavement Marking in Construction Work Zones, Roadway Worker Safety in Construction Work Zones, Night Time Construction Work Safety Considerations,
Areas Served
All States
Professional Experience
More than 45 years of field experience
Educated in Construction Safety
More than 45 years of continuing education in Construction Safety
Hand-on construction experience, safety management, field work, equipment operations
Certified in Construction Work Zone Traffic Control since 1988
Articles Published by Construction Risk Management, Inc.
Reacting to the Increase of Construction Injuries/Deaths
Recent increases in the frequency of construction "accidents" all over the world have stirred questions of what must be done to reduce these events and stop the increase.
Read Article