Contract Manufacturing Expert Witness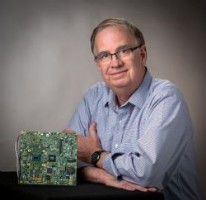 Contract Manufacturing Consultants, Inc.
19125 North Creek Parkway, Suite 131
Bothell
,
Washington
98011

(425) 329-2663

https://www.cmcseattle.com
► Contact Contract Manufacturing Consultants, Inc.
Expert Witness
Litigation Support
Outsource Strategy and Testifying Expert Witness Electronics Manufacturing Services (EMS)
Since 1999, we have helped leading electronic device OEMs create low-cost and low risk outsource strategies and programs for PCBA and finished products. Our work often includes in-depth audits of assembly and test processes, volumes and mix, supply chain alignment, pricing proposals, etc. of potentially suitable EMS sites in US, Mexico, China, other Asia and E. Europe. We bring unmatched first-hand perspective of outsourcing pros and cons, deep electronics production expertise plus rigorous analytics to every engagement. Our innovative case review and expert witness work is recognized by top law firms as most effective in the EMS industry.
Services
Contract Manufacturing Consultants, Inc. offers the following services:

OUTSOURCING STRATEGY
•EMS Sourcing: Recommendations for most suitable electronic manufacturing services.

DISPUTE ADVISORY
•Damages: Assessing excess inventory, other damages modeling range of common practices.

OUTSOURCING FEASIBILITY
•Make or Buy: Evaluating in-house vs. contract manufacturing model.

SPECIAL ENGAGEMENTS
• Acquisition Due-Diligence
• Supplier SWOT Analysis
• PCBA / SMT Quality Defect Root Cause Analysis
• Transfer-Pricing Based Tax Dispute(IRS/OEM)

CONTRACTS
•Negotiating low-risk agreements and favorable pricing.

TESTIMONY
•Expert witness reports, rebuttal and testimony.
Litigation Support Services

Mr. Freid is an expert in outsource manufacturing of electronic and electro-mechanical products. He has extensive product and certifications knowledge e.g., medical ultrasound systems, mobile communications devices. His litigation clients are both EMS suppliers and OEM customers involving excess inventory and other damage claims of $1 million to over $100 million. Mr. Freid is well experienced in expert testimony, argument research, document review and analysis, rebuttal and report preparation.
Areas of Expertise
China Manufacturing
Contract Manufacturing
Inventory Liability
Manufacturing Contracts
Outsource Manufacturing
Strategic Sourcing
Profile
Mr. Freid is a manufacturing expert for the outsource of printed circuit board assemblies, mechanical modules and complete finished products. Since founding CMC in 1999, he has helped many leading OEMs create successful manufacturing outsource strategies, recommend most suitable and lowest risk suppliers, negotiate best pricing and contract terms, and plan for ramp-up transition. This work often includes assessment of client's unit volumes and mix, forecast accuracy, short/long term service requirements. Comprehensive due-diligence includes setting supplier selection process and criteria, identification of potential global contractor sites, on-site audits of supplier PCBA/SMT and finished product build assembly, test and burn-in/configuration processes, quality performance audits, materials and vendor control plus financial soundness, special services, production and procurement flexibilities. Experience with high levels of contamination control (e.g., hard drive manufacturing) and highly automated painting systems. Besides outsource strategy, other key service areas include in-house vs. outsourcing analysis (make vs. buy) and contract manufacturer M&A work including assistance with deal negotiation.

Special assignments have been varied e.g., assessing to what extent a missile system PCBA soldering defect is due to workmanship; reducing on custom wire wound transformers from China.

Mr. Freid's consulting and expert witness sole focus is on electronic device companies and products – from high-volume computers and cell phones to low volume build-to-order systems, with wide variety of special certifications and production processes. Product examples:
• Medical Ultrasound and Fluids Analysis Equipment
• ATM Banking and Financial Equipment
• Computers, Hard Drives, Motherboards, Cellular Phones
• Networking Communications, High-end Audio Products
• Tracking Devices for Automotive and Other
• Industrial LED Lighting and Power Supply Modules
• Industrial HVAC Systems
• Telephone Exchange Switching Systems

Mr. Freid's litigation clients are often global electronics contract manufacturers, Fortune 500 electronic device companies involving performance damage claims of $20 million to over $100 million. He has also served as expert witness for and against the US Treasury (IRS) in matters involving offshore transfer-pricing and major tax liability disputes. This work typically includes assessment of relative value of offshore operations and technically based recommendations of comparable companies for financial benchmarking.

Mr. Freid is well experienced in expert testimony, argument research, document review and analysis, rebuttal and report preparation.

Mr. Freid is an advisory board member to the University of Washington, Supply Chain and Transportation Logistics master's degree program. He has authored and contributed to articles and webcasts on selecting suitable electronics manufacturing services suppliers and on assessing share of burden for excess inventory and other performance-related damages.
Legal Experience & Services
Expert Witness
Excess inventory damage claim of $1.5 million.
Pre-litigation, San Francisco, CA
Products: Set-top boxes
OEM customer terminates contract citing surface mount technology (SMT) defects during
start-up. Analysis of contract drafts, communications, technical assessment of defects

Expert Witness
Excess inventory damages, lost sales and profits claim of $20 million
International Centre for Dispute Resolution, New York
Products: Interactive whiteboard technology
China and Mexico EMS company suddenly terminates relationship with OEM customer.
Analysis of contracts, communications, timeline of key events, customer product forecasts, NPI
ramp plans. MRP simulation model used to assess excess inventory claim.

Expert Witness
Breach of contract, misappropriation of trade secrets, unfair business practices.
$30 million damages claim. Californian Superior Court
Products: Printed circuit board assemblies for aircraft lighting systems
Reviewed quality reports and other performance data to assess need of changing EMS
suppliers as claimed by a dissatisfied OEM customer. Determine extent of proprietary
processes and IP transferred to the new EMS supplier.
Education
B.S., Industrial Engineering & Operations Research, U.C., Berkeley
MBA, Stanford Graduate School of Business