Vocational Rehabilitation, Employability and Earning Capacity Determination Expert Witness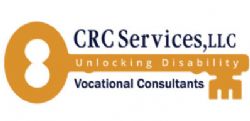 CRC Services, LLC
360 Bloomfield Avenue
Suite 301
Windsor
,
Connecticut
06095

(860) 687-1127

https://www.crcservicesllc.com
► Contact CRC Services, LLC
Expert Witness
Forensic Expert
Litigation Support
Speaker
CRC Services, LLC is a vocational firm specializing in vocational consulting, vocational rehabilitation and vocational advising and expert witness services to governmental agencies, private business, the legal community and the general public, interested in understanding and resolving issues of employability and wage earning capacity. Established in 1981. Board certified and licensed vocational experts.
Services
CRC Services, LLC offers initial vocational evaluations of physically or mentally impaired individuals such as: veterans, federal, state and public employees; employees of profit and not-for-profit employers; beneficiaries of long term disability and workers compensation insurance and entitlement benefit programs such as Social Security.

Service arrangements may include any of the following:

-Educational and vocational testing of impaired and unimpaired individuals
-Transferable skill-set analysis
-Vocational counseling and career guidance
-Job skills and occupational retraining recommendations and referral
-Vocational rehabilitation case management with timely and factual reporting
-Job site analysis at employers with key photographs and ADA compliance
-Employer consultation, training and development of suitable light duty programs
-Labor market survey analysis of local and State labor economies
-Determination of wage earning capacity and future lost wages
-Records review and recommendations
-Vocational examination interview and comprehensive vocational testing
-Transferrable skill set analysis
-Labor market survey analysis
-Report and disclosure preparation
-Deposition and trial appearance
Litigation Support Services

CRC Services, LLC offers expert witness testimony to insurance carriers and law firms representing both sides of the bar in matters concerning employability, lost wage analysis, labor market access, wage earning capacity or diminution of earnings and vocational rehabilitation life care plans. Specialization in workers compensation, personal injury, employment law, divorce dissolution and Social Security. Board Certified and Licensed and qualified in all courts.
Areas of Expertise
Additional Expertise:

Job Analysis; Job Placement, Lab; or Market Survey; Veteran TDIU; Transition Assessments under IDEA (Individuals with Disabilities Education Act); Vocational Life Care Plans; Memory Testing; Workers' Compensation Insurance; Occupational Retraining; Veterans Vocational Assessment; Mass Torts.
Areas Served
Centrally located to serve New England and New York state for prompt vocational examination scheduling and report. Additional office in San Francisco Bay area. Labor market data access for all states.
CRC Services, LLC in the Social Networks

Facebook

LinkedIn
Licenses
Licensed in MA & CT
Board certified as vocational experts by American Board of Vocational Experts
Affiliations
American Board of Vocational Experts
International Association of Rehabilitation
CT Bar Association
MA Bar Association
Professional References
Refer to website