Architectural, Building, Construction, Design and Engineering Forensics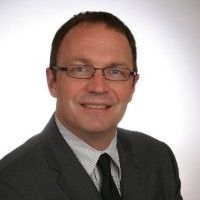 D.A. Doddridge & Associates, Inc.
7 Marwood Rd.
Worcester
,
Massachusetts
01602

(800) 717-7523

https://www.dadoddridge.com
► Contact D.A. Doddridge & Associates, Inc.
Expert Witness
Forensic Expert
Litigation Support
Speaker
D.A. Doddridge & Assoc., Inc. is an expert consulting firm specializing in; expert witness testimony, construction accidents, building inspections, engineering/architectural issues, building codes, personal injury, slip-trip-fall accidents, OSHA compliance and construction defects/disputes. We employ a team of building professionals and experts serving Massachusetts, New York, New Jersey, Connecticut, Vermont, New Hampshire, Maine, Rhode Island and Pennsylvania. Since 1996 D.A. Doddridge & Associates has assisted attorneys through many phases of legal action, plaintiff and defense.
The company is led by David A. Doddridge who has over 50,000 hours of hands-on experience owning, operating and working in construction and building inspection companies. We employ building & construction experts such as; engineers, architects, contractors, building inspectors and construction managers.
Services
D.A. Doddridge & Associates has worked with attorneys throughout New York and New England providing the following technical assistance:

Slip and Fall/Worker Injuries

• Expert witness testimony - both plaintiff and defense attorneys
• Site inspection, if appropriate, with attorney(s) and/or injured party of
• Floor covering
• Floor matting and rugs
• Floor cleaning products, methods, coatings and cleaning schedule
• Stairs, steps and escalators
• Ladders and scaffolding
• Sidewalks, parking lots, curbs and ramps
• Bathtubs, showers and pool decks
• Take photographs and measurements
• Testing for slip resistance of a walking surface
• Adequacy of lighting
• 3D animations used for accident reconstruction for use as demonstratives at trial
• Cite defective or hazardous conditions
• Determine clear, irrefutable culpability
• Analysis of case facts of the case from a technical perspective
• Building code interpretations, compliance and violations
• Review all documentation and testimony
• Preparation of questions during discovery
• Preparation of defensible reports
• Reconstruction of the accident scene
• ADA non-compliance
• OSHA Walking and Working Surface regulations
• Stairway accidents
• Single step and ramp accidents

Construction Accidents

• Falls from elevated positions, including scaffolding and roofs
• Electrocution incidents
• Power tool accidents
• Falling objects
• Personal protective equipment
• Ladder use and placement
• Heavy equipment striking a worker
• Utilize forensically recognized animated accident reconstruction techniques
• Establish and cite responsibility of the contractor, subcontractors, and any other supervisory personnel
• Review OSHA standards, citations and regulations
• Research state specific industrial codes and regulations
• Apply New York Labor Law 240 and New York Labor Law 241(6), where applicable


Construction Disputes; Workmanship/Contract/Building Code Violations

• Review all documentation, including contract, blueprints, and punch lists
• Document the condition of the project before being taken over by another contractor, thus eliminating the spoliation of evidence.
• Review correspondence and allegations between parties
• Conduct an on-site evaluation of the issues
• Estimate the fair and reasonable value of completed work, including remedial requirements for such work
• Estimate the "cost-to-cure" defective workmanship and remaining costs to complete the work
• Determine professional liability
• Establish local, state and federal code compliance
• Determine conformance with industry standards and codes
• Opine on quality of workmanship and issue work product report
• Determine non-compliance with contract and/or construction documents
• Assess impact on the construction schedule
• Provide technical assistance throughout all stages of litigation
• Find overcharges by the contractor(s)

Building Code and ADA (Americans with Disabilities Act) Violations

• Building code compliance
• Determination of which building codes apply
• "Grandfathering" of building codes
• Compliance with ADA/AG guidelines related to commercial locations
• State-mandated accessibility codes

Building Envelope Failures

• Identifying building envelope and building façade defects
• Opening on quality of workmanship
• Drafting a remedial plan
• Assisting in choosing a remedial contractor
• Owners representation during the remedial process
• Using state-of-the-art elevated camera systems for documentation and visual inspection purposes

Building Inspection Disputes

• Reviewing all legal and other documentation and communications
• Reviewing the inspection report
• Verifying inspector's licensing and insurance coverage as required by law
• Conducting site inspection, if required
• Determining breaches of industry standards of practice
• Citing errors and omissions
• Estimating repair, replacement, or reconstruction costs
• Issuing work product report
Litigation Support Services

D.A. Doddridge & Associates, Inc. principal, David A. Doddridge has been involved in the building inspection and construction industries for over 30 years. He has provided expert witness testimony and litigation support to the legal community for; construction accidents, slip-trip-fall accidents, stairway accidents, residential and commercial construction disputes, pedestrian and worker injuries, building code violations, ADA violations, OSHA violations and commercial/residential building inspection disputes.
Areas of Expertise
Profile
David A. Doddridge

Mr. Doddridge is a building and construction professional with over 30 years of hands-on experience in the construction and building inspection industries. Mr. Doddridge has testified in numerous trials and depositions for both plaintiff and defense attorneys. He has been qualified as an expert in construction and personal injury cases in courtrooms from New York City to Connecticut to Boston and has authored and presented numerous Continuing Legal Education courses, coast to coast.

David has been specifically trained in residential and commercial building codes, construction site safety, residential and commercial building envelopes, slip, trip and fall accidents and building inspections. His decades of practical experience provides him with the unique ability to translate written code words into three-dimensional, real-world interpretations making him extremely valuable as a forensic expert.
Since the late 1970s, Mr. Doddridge has been involved in the residential and commercial construction and building inspection industries. He also has extensive experience in prefabricated buildings and ran separate building manufacturing, roofing and drywall companies as subsidiaries of his construction company.

When David was only two years old, his mother painted a picture of him "helping" his father perform construction work by hammering a nail into a scrap piece of lumber. As this painting depicts, David has building and construction in his blood and he has never chosen a profession other than that related directly to the building and construction industries.

Using the partnership and knowledge of his father, combined with his natural instincts and abilities as a building professional and various college-level certifications as his primary education, David has worked side by side with his dad in the family building inspection and construction businesses since the late 1970's. As Mr. Doddridge says, "you cannot learn in college what you can learn from your father". With that as his mantra, David is a firm believer that there is no better educational resource than hands-on experience.

In 2014 Mr. Doddridge was hired as the lead expert by one of New York City's most prominent personal injury law firms to act as the plaintiff's safety expert in a construction accident case that returned a verdict in favor of the plaintiff in the amount of $62 million, the highest amount ever awarded to a single plaintiff in the history of Queens, New York.


Victor Popp

Mr. Popp is a licensed professional engineer in; New York, Massachusetts, Connecticut, Maine, New Hampshire, Rhode Island and Colorado. Mr. Popp has been providing expert technical consulting services based on over three decades of broad-based mechanical and structural engineering experience.

Mr. Popp has developed state-of-the-art custom machinery, structures and systems, and has performed consulting services for a wide variety of clients, applications, and industries. These include the consumer, aerospace, materials, testing, biomedical, automotive and construction markets. He has experience in state-of-the-art design and manufacturing, in both production and research and development environments. He has also performed forensic and failure analysis investigations of material and product failures as well as structural engineering analysis. As Engineering Manager, he was responsible for safety reviews and signoffs of all newly shipped products, and he has directly supervised mechanical, electrical and software engineers.

Mr. Popp holds a Masters of Science Degree in Administrative Studies from Boston College, a Bachelor of Science Degree in Mechanical Engineering from the University of Massachusetts and a Certificate in Engineering Management Development from Worcester Polytechnic Institute, and has completed PhD level coursework in Bio-Mechanical engineering as well as Masters Level Coursework, CAD, Thermodynamics, Numerical Analysis from Northeastern University.

Resulting from his extensive experience and education, Mr. Popp has been an invited presenter at the University of Fair Haven, Graduate School of Forensic Engineering and the National Academy of Forensic Engineers. He was also the winner of the 1995 Firestone National Design Contest and is a U.S. Patent Holder.


Derek Graham

Mr. Graham is a seasoned construction professional who 'came up through the ranks,' beginning by 'working the tools' in his father's woodworking shop. His years of fieldwork experience includes private, commercial, and public construction projects, carpentry, millwork, cabinetry, and mechanical/electrical/plumbing coordination.

Mr. Graham's decades of administrative experience includes Senior Scheduler, Chief Estimator, Senior Project Manager, and Director of Operations. While he 'cut his teeth' in the high-end custom residential and commercial construction industry in New York, he attended night school to work towards his Bachelor of Arts Degree in British Literature, from Hunter College, New York (1991).

In 2006 McGraw-Hill Technical Book Group published his book "Managing Residential Construction: Strategies and Solutions." Derek has also acted as a construction defect expert witness within the construction industry on numerous defect and delay civil litigation matters.

Derek's experience ranges from high-end residential to major commercial and educational construction projects, including: MTA Second Avenue Subway, MTA East Side Access Tunnel Project, Fulton Street Transit Center, several SUNY Stony Brook Campus projects, Four Seasons Hotel, New York, One Central Park West, NY, and 660 Park Avenue, NY.

Mr. Graham's experience working in all facets of construction, from laborer to senior project manager in both residential and commercial construction gives him the unique ability to opine on broad aspects of a wide range of construction delays and defect cases, from both practical and theoretical perspectives, and field and administrative perspectives.
Areas Served
New York, Massachusetts, Connecticut, Rhode Island, New Jersey, Pennsylvania, Maine, Vermont, New Hampshire, Delaware and Maryland.
D.A. Doddridge & Associates, Inc. in the Social Networks

Facebook

LinkedIn
Professional Experience
Please see "Profile", above to read about the professional experience of each of our experts.
Licenses
David A. Doddridge- Licensed Construction Supervisor, Certified Walkway Auditor, OSHA Certified, Certified Building Envelope Inspector, ICC Certified, CDW Engineering Certified, InterNACHI Certified, API Certified

Victor Popp- Licensed Professional Engineer
Legal Experience & Services
All of the experts at D.A. Doddridge and Assoc., Inc. are experienced expert witnesses and have provided litigation support for both plaintiff and defense attorneys. We continue to provide expert witness training and education to our experts in order to better serve our clients.

Mr. Doddridge has been qualified as an expert in Federal court and in New York City, Connecticut and Massachusetts. In 2014 Mr. Doddridge was the testifying construction safety expert in a historic verdict in Queens, NY. regarding a construction site fall. The jury handed down a verdict of $62,000,000, the largest single-plaintiff verdict ever awarded in the history of Queens, NY.
Affiliations
National Floor Safety Institute
Building Envelope Science Institute
International Association of Certified Home Inspectors
International Code Council
National Association of Home Builders
National Society of Professional Engineers
American Society of Professional Engineers
National Academy of Building Inspection Engineers
American Institute of Architects
Qualifications
Mr. Doddridge:
•ICC building codes
•OSHA 10 & 30 hr. construction safety
•Walkway Auditor Safety Specialist
•Building Envelope Inspector
•Lic. Construction Supervisor
•Commercial Property Condition Assessments
•American Petroleum Institute
•Pella Replacement Window Contractor

Mr. Popp:
•Lic. Prof. Engineer; NY, MA, CT, ME, RI, NH
•Lic. Construction Supervisor & Home Inspector (MA)
•Cert. as a Structural Engineer & Manufacturing Engineer

Mr. Graham:
•OSHA 30 hr.
•Master carpenter & woodworker
•Decades of construction administration & management experience
•Construction defect & delay expert
Awards & Honors
David A. Doddridge:
1) Testified as Construction Safety Expert in Historic $62,000,000 Construction Site Accident in Queens, NY.
2) Featured on NBC News in Boston, WPIX-11 News in New York City, KCBS News Radio in San Francisco (www.DADoddridge.com/company-news/)
Seminars & Training
David A. Doddridge:
1) Author and/or Presenter of Continuing Legal Education courses on; OSHA Construction Safety Regulations, Slip-Trip-Fall Investigations, Stairway-Ramp-Single Step Accidents, Performing Property Condition Assessments Under ASTM 2018 Guidelines.
2) Courses Approved by New York Continuing Legal Education Board
Publications
Derek Graham:
1) Managing Residential Constructions-Problems and Solutions (McGraw-Hill)
Articles Published by D.A. Doddridge & Associates, Inc.