Cardiology and Interventional Cardiology Expert Witness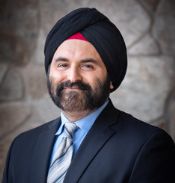 Dalawari Medical Services, LLC
3420 Pump Road
Suite 103
Henrico
,
Virginia
23233

(918) 699-9525

www.dalawarimedicalservices.com
► Contact Dalawari Medical Services, LLC
Expert Witness
Forensic Expert
Litigation Support
Speaker
Dr. Dalawari is a General, Interventional, and Vascular Cardiologist with more than ten years of experience in the industry.
He is board certified in multiple medical specialties including Interventional Cardiology, Cardiovascular Disease, Nuclear Cardiology, Vascular Medicine, Endovascular Medicine, Internal Medicine, and Emergency Medicine.
Dr. Dalawari is a Professor of Interventional Cardiology at The University of Pikeville in Kentucky.
He is well versed in most contemporary interventional and endovascular procedures including IVUS, FFR/iFR; laser, Rotaablator, orbital atherectomy; Angiojet; coronary angioplasty and stenting; peripheral atherectomy, angioplasty and stenting; and venous interventions.
In addition, Dr. Dalawari is Level II certified in Transthoracic and Transesophageal Echocardiograms.
As a medical expert witness, Dr. Dalawari provides objective opinions and testimony based on his experience. He is able to determine whether the standard of care was met or breached and assess damages based on causation and presumed longevity.
Areas of Expertise
Aneurysm
Angina Pectoris
Atherosclerosis
Cardiac Death
Cardiac Disability
Cardiogenic Shock
Cardiology
Cardiovascular
Causation Analysis
Dysrhythmia
Healthcare
Heart Diseases
High Cholesterol
Hospital Administration
Hypertension
Independent Medical Exams (IME)
Interventional Cardiology
Legal Nurse Consultant
Medical Devices
Medical Malpractice
Medical Records
Medical Review
Medical-Legal Issues
Peripheral Vascular Surgery
Stent
Vascular Medicine
Additional Expertise:

Endovascular, Atherectomy, Heart Attack, Shock, Long Term Disability.
Dalawari Medical Services, LLC in the Social Networks

LinkedIn
Licenses
Arizona, Florida, Georgia, Illinois, Iowa, Kentucky, Nebraska, New York, North Dakota, Ohio, Oklahoma, Oregon, South Dakota, Tennessee, and Virginia.
Affiliations
Society for Cardiovascular Angiography and Interventions Fellow (2011-present)

American Society of Nuclear Cardiology (2006)

American College of Cardiology Fellow (2011-present)

North American Sikh Medical and Dental Association (2003)

Medical Center of Delaware (CCHS) House Staff Council

President (2004-2005)

Secretary/Treasurer (2003-2004)

Co-Vice President (2002-2003)

American College of Physicians/ American Society of Internal Medicine (2000)

Alpha Omega Alpha President (1999)

American Medical Association (1997)

Board Member Delaware Chapter (2004)

Delaware Chapter Liaison (2003)

Clinical Experience: Dalawari Medical Services, LLC (1/2017-present)

James River Cardiology (1/2014-1/2017)

Cardiovascular Surgical Specialists, Corps (1/2012-12/2013)

Florida Cardiology Associates, LLC (12/2009-10/2011)

Salem VA Medical Center, Locums Interventional Cardiologist (9/2009-10/2009)

HCA Health Systems, ECI Emergency Physician (10/2005-12/2009)

Southside Regional Medical Center, EmCare Emergency Physician (11/2005-12/2009)

Team Health Emergency Physician (1/2007-12/2009)

HCA Health Systems, House Officer Physician (10/2005-12/2009)
Awards & Honors
Medical Society of Virginia Claude Moore Leadership Institute Alumnus (2011)

Heart Failure Society of America Abstract Acceptance (2007): Microvascular Peripheral Tissue Oxygenation in Heart Failure Correlates with Invasive Cardiac Output Assessment

Medical Center of Delaware (CCHS) Abstract Award (2005): Spontaneous Coronary Artery Dissection: A Rare and Underdiagnosed Phenomenon

ACP National Poster Semi-Finalist (2003): Bilateral Vocal Cord Paralysis: An Uncommon Presentation of Sarcoidosis Alpha Omega Alpha (1998-present)
Publications
Hogan, C, Ward, K, Dalawari, J, and Kingree, S: Serum B-Type Natriuretic Peptide Measurement

Correlates with Microvascular Tissue Oxygenation: Best Original Resuscitation Science, Moderated Poster Session. Circulation. 2009; 120: S1487.

Dalawari J, Kushner S: Hallucinogens, Chapter 150. Thomas H, O'Connor RE, Hoffman G, Schwartz E: Emergency Medicine Self-Assessment & Review, Fifth Edition. Mosby, (St. Louis), 2001.
Education
Virginia Commonwealth University, Richmond, VA, Masters Science Health Administration, 5/2009
Louisiana State University Health Sciences Center, Shreveport, LA, MD, 5/2000
Louisiana State University, Shreveport, LA, Accelerated Medical Program, BS in Biology, 5/1996

Fellowship:

Medical College of Virginia, Virginia Commonwealth University Health System, Richmond, VA
Interventional Cardiology Program 7/2008-6/2009
Cardiology Program 7/2005-6/2008

Residency:

Medical Center of Delaware, Christiana Care Health System, Wilmington, DE Internal Medicine-Emergency Medicine Combined Program 7/2000-6/2005
Board Certification: Board Certified in Vascular Medicine and Endovascular Interventions (2012-present)
Board Certified in Cardiovascular Diseases (2008-present)
Subspecialty Board Certified in Interventional Cardiology (2009-present)
Board Certified in Nuclear Cardiology (2007-present)
Board Certified in Internal Medicine (2006-present) Board Certified in Emergency Medicine (2006-present)