Forensic Economics and Economic Losses Expert Witness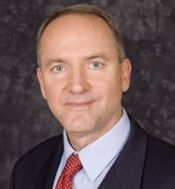 Dale E. Boisso, Ph.D. - Boisso & Associates
230 Wellington Road
Dallas
,
Texas
75063

(214) 394-3165

www.BoissoAndAssociates.com
► Contact Dale E. Boisso, Ph.D. - Boisso & Associates
Expert Witness
Forensic Expert
Litigation Support
Speaker
Boisso & Associates is an economics consulting firm that works with clients throughout the U.S. We provide expert witness services in evaluating economic losses in business litigation, personal injury, wrongful death, wrongful employment termination, discrimination, and business interruption. Our team has substantial experience computing lost profits, lost wages and employee benefits, lost household services, present value of life care plans, business valuation, value of inventory and other property, and other forms of economic damages.
Services
Boisso & Associates provides reliable, accurate analyses of economic losses / damages in a variety of lawsuits. We apply generally accepted methods and factually sound data to derive objective opinions. We present our analyses in carefully prepared reports and through clear explanations in deposition and trial testimony. When requested, we evaluate opposing experts' reports and assist counsel in preparation for testimony by experts, including Daubert challenges. Dr. Boisso has given testimony in deposition and trials in state and federal courts, as well as to city councils and state regulatory agencies. We count as clients attorneys for plaintiffs as well as defendants.

- Commercial / Business Litigation
Boisso & Associates has substantial experience in preparation of, and defense against, lost profits claims in contractual and tort litigation. We prepare detailed lost revenue and avoided costs models utilizing client's data, market and industry information, statistical evaluation, and forecasting techniques. As applicable, we account for all relevant factors that might affect such analyses, such as production capacity constraints, mitigation of damages, or newly established businesses.

- Lost Earnings and Benefits
We evaluate economic losses resulting from personal injury, wrongful death, and wrongful employment termination. We have prepared such analyses for a wide variety of job descriptions, applying case-appropriate data and methodologies widely accepted in the practice of forensic economics. Also, where appropriate, we analyze the value of lost household services, pension benefits, and the present value of forecast medical expenses (life care plans).

- Employment Discrimination
Dr. Boisso has conducted statistical analyses of gender, racial and age discrimination claims in a number of cases. Collectively, these matters include both individual claimants and classes of employees. He has calculated lost earnings consequent to pay and promotion differentials between groups of employees. Additionally, he has calculated reasonable allocations of proposed settlements between back pay, front pay, compensatory damages, and prejudgment interest in several class action suits.
Litigation Support Services

Dr. Boisso has given expert testimony on his findings and opinions in 70+ depositions and 30+ trials in state and federal court, as well as to city councils and a state regulatory commission.
Areas of Expertise
Business Interruption
Commercial Litigation
Damages
Earning Capacity
Economic Damages
Economic Losses
Economics
Employee Benefits
Employment Discrimination
Employment Termination
Fringe Benefits
Household Services
Litigation
Lost Earnings
Lost Profits
Lost Wages
Personal Injury
Present Value
Wrongful Death
Wrongful Termination
Additional Expertise:

Business Litigation, Household Services.
Consulting Practice
All States
Dale E. Boisso, Ph.D. - Boisso & Associates in the Social Networks

LinkedIn
Professional Experience
Consulting Economist – Boisso & Associates, Dallas, TX (2005 – Present)
• Testified as defense expert in $20,000,000 lawsuit, explaining to jury that plaintiff's loss was only $3,500,000 by simplifying advanced statistical and economic concepts into easily understood terms, then illustrating incorrect application of same by plaintiff's expert. In closing arguments, plaintiff's attorney acknowledged the power of Dr. Boisso's testimony.

Senior Economist – Ruhter & Reynolds, Dallas, TX (2000 – 2005)
• Directed and supervised team investigating antitrust allegations in defense of 15 Gulf of Mexico oil-drilling companies in $5 billion lawsuit. Findings proved integral in settlements totaling less than $200 million.

Senior Engagement Manager – Navigant Consulting, Inc., Dallas, TX (1999 – 2000)
• Created a simulated stock trading model of client-company to detect stock manipulation by key members of management. Statistical and econometric analysis led to rejecting hypothesis of no manipulation, and was utilized to negotiate a pre-trial settlement of the lawsuit.

Manager, Forensic & Litigation Services – KPMG, L.L.P., Dallas, TX (1996 – 1999)
• Applied advanced statistical and empirical techniques to demonstrate the invalidity of a price-fixing/antitrust judgment meted out in a prior lawsuit against a major U.S. bakery. Attorney for the client-bakery credited our analysis as a critical factor in slashing the number of potential "follow up" lawsuits from thousands to only two.
Affiliations
American Academy of Economic and Financial Experts (AAEFE)
National Association of Forensic Economics (NAFE)
Qualifications
In addition to consulting with attorneys and their clients, Dr. Boisso has taught economics to both undergraduate and graduate students at Southern Methodist University. Additionally, he has taught economics at various universities since 1982.

Dr. Boisso consults with nonprofit organizations in developing creative metrics for evaluating their non-quantifiable outcomes and impacts on clients. He also assists new businesses in preparing pro forma business plans used to gain start-up loans.

Dr. Boisso's colleagues at Boisso & Associates include individuals with CPA certifications, MBA degrees, and Bachelor's degrees in accounting, finance, and international business. Some of our associates are certified in fraud examination, business valuation, and employee compensation. Each associate has 18 or more years experience in evaluating economic losses in matters of litigation.
Seminars & Training
Dr. Boisso has assisted the National Institute for Trial Advocacy in training attorneys in direct and cross examination of expert witnesses. He has served in a similar role in mock trials for law students. Additionally, he has developed curricula and provided Continuing Legal Education for numerous law firms and bar associations, including:
• Calculating Losses in Personal Injury and Wrongful Death
• Lost Profits in Business Litigation
• Economic Losses Resulting From Wrongful Termination or Discrimination
• Patent Infringement Damages: Lost Profits and Reasonable Royalties
• Geographic and Product Market Definition in Antitrust
• Statistical Analysis of Discrimination
• Selecting and Working With Experts in the Age of Daubert
Publications
"Productivity and Efficiency in the U.S.: Effects of Business Cycles and Public Capital," (with K. Hayes and S.
Grosskopf), Regional Science and Urban Economics, Vol. 30, No. 6, 2000, pp. 663-681.

"An Analysis of Price-Fixing Claims and Economic Damages in the Matter of The Plaintiffs v. Mr. Darbis' Widgets," (with R. Basmann), Forensic Economics: The Role of the Academic Economist in Litigation Support, ed. Daniel J. Slottje, Amsterdam: North-Holland, 1999.

"Economic Distance, Cultural Distance, and Openness in International Trade: Empirical Puzzles," (with M. Ferrantino), Journal of Economic Integration, Vol. 12, No. 4, December 1997, pp. 456-484.

"Occupational Segregation in the Multidimensional Case: Decomposition and Tests of Significance," (with K. Hayes, J. Hirschberg, and J. Silber), Journal of Econometrics, Vol. 61, No. 1, March 1994, pp. 161-171.
Professional References
Available upon request.
Education
Ph.D., Economics, Southern Methodist University, 1996
• Emphases in Applied Economics, Applied Econometrics, Public Finance, and International Trade
• Research Fellow of the Summerfield G. Roberts Foundation, 1995-1996
• Dean's Award for Excellence, 1990-1994

Business and Mathematics Courses, Southwest Missouri State University, 1984-1990

M.A., Economics, Eastern Illinois University, 1982

B.A., Political Science, Eastern Illinois University, 1979, Cum Laude