Hotel and Hospitality Expert Witness and Litigation Support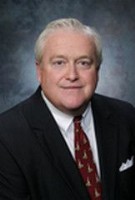 Dauntless Hospitality Advisors, LLC
2626 Cole Avenue
Suite 300
Dallas
,
Texas
75204

(972) 800-1524

www.dauntlesshospitality.org
► Contact Dauntless Hospitality Advisors, LLC
Expert Witness
Speaker
Dauntless Hospitality Advisors, LLC is a hospitality expert witness and advisor to hotel owners, lenders, management companies and law firms. Our managing director, Jim Fitzgerald (ISHC) is a hotel industry veteran with more than 35 years of experience.
Services
At Dauntless Hospitality Advisors, LLC, our advisory services include asset management, lender and litigation support, strategic consulting, as well as debt and equity solutions.
Areas of Expertise
Dauntless Hospitality Advisors, LLC in the Social Networks

LinkedIn
Professional Experience
Some of Mr. Fitzgerald's representative accomplishments in the areas of financings, mergers and acquisitions, workouts, and equity investments are as follows:

Originated over $2.6 billion in hotel mortgage debt at Principal Financial Group
Provided over $400 million of mezzanine monies to Goldman, Blackstone and others in recapitalization of entity-wide portfolios.
Advised on $600 million of buy side CMBS purchases
Led Principal's efforts as JV partner on 1002 room JW Marriott Resort in San Antonio- $500 million project
Served as business advisor to a prominent Florida family resulting in a $100 million joint venture sale to Starwood Capital.
For a high net worth individual we are advising on the structuring and funding of a $100 million alternative real estate investment fund.
Worked on behalf of the purchaser of the Four Seasons Hotel (Ty Warner-Beanie Babies) in New York as a business advisor on this $300 million acquisition.
Advisor to Inter-Continental Hotels on a global asset rationalization study.
Determined the outlook for the mid-price segment of the United States lodging industry from a real estate ownership perspective for Bass Hotels to justify a large asset sale to Bristol Hotels. This work was presented to their Board of Directors which eventually resulted in an $800 million transaction.
Worked as exclusive business advisor to Oak Hill (Robert Bass) on their $700 million acquisition of Travel Centers of America.
Also served as business advisor to Oak Hill (Robert Bass) on their $200 million acquisition of American Skiing.
On behalf of Turner International, acted as business advisor to the government of the United Arab Emirates in evaluating a $1 billion mixed-use leisure project in Abu Dhabi.
Acted as business advisor to Battery Park City Authority in evaluating and negotiating developer bids to construct a mixed-use hotel and residential complex in Lower Manhattan resulting in the new $100 million Ritz-Carlton hotel.
On behalf of Meristar Hospitality, worked as a strategic business advisor in suggesting new growth opportunities within lodging and leisure resulting in their acquisition of Bridgestreet Accommodations.
Assisted two international hotel chains (Bass and Hilton) with an assessment of the risks and opportunities pertaining to a potential $12 billion acquisition of ITT Sheraton.
Served as business advisor to Blackstone Group on their acquisition of Swissotels in North America.
Placed over $100 million of hotel financing as a lender with American International Group (AIG).
Also while at AIG, made over $ 200 million of direct investment in the lodging industry in conjunction with Blackstone Group and Thayer Capital.
Raised over $200 million of project specific financing as Assistant Treasurer of Omni Hotels.
While at Omni Hotels, Mr. Fitzgerald led all key tasks to acquire two luxury hotels in Texas ($52 million Mandalay Marriott, $34 million Four Seasons Inn on the Park).
Responsible for approximately $ 250 million of workouts several hotels, including negotiations with lenders and owners, deal structuring and modification of management and franchise agreements.
Directed the business planning activities for approximately $700 million of hotel projects with Marriott Corporation. These hotel development projects included acquisitions and new development of limited service, full-service, and extended stay hotels in the United States, Europe, and Mexico.
Led the acquisition and development efforts in the Southeast for Residence Inn by Marriott resulting in $ 40 million of real estate development.
Affiliations
ISHC
Cornell Hotel Society