Emergency Medicine & Urgent Care Medicine Expert Witness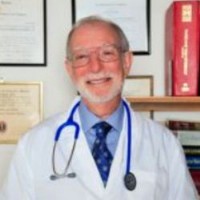 David Dantes, M.D.
4320 Une Place
Haiku
,
Hawaii
96708

(808) 573-0066
► Contact David Dantes, M.D.
Expert Witness
Litigation Support
David Dantes, M.D. is Stanford and UCLA-trained, having graduated with honors from both institutions. He is Board Certified in Emergency Medicine and Urgent Care Medicine, with 27 years of hospital-based practice. His practice settings ranged from rural community hospitals to university-affiliated trauma centers. He is licensed in five states and currently is actively practicing with a nationwide, urgent care telemedicine network. Dr. Dantes has prepared expert opinion reports and/or testified on behalf of both plaintiffs and defendants. The number of cases is modest, but Dr. Dantes is unaware of any case whose final outcome was inconsistent with his expert opinion.
Services
Dr. Dantes offers an initial telephone consultation without charge. If his services are retained, he will review pertinent medical records and formulate an opinion as to whether the standard of care was met, and whether any breach of duty directly contributed to an injury.

According to feedback which Dr. Dantes has received from previous clients, he can identify the key areas of a case, formulate an authoritative opinion, and articulate this in a manner which is easy to comprehend. His objectivity is appreciated. Clients have mentioned that Dr. Dantes is frequently able to expedite a report, if it is time-sensitive, and that a jury would not object to his compensation, which is reasonable.

In the unlikely event that travel from Hawaii is required, Dr. Dantes will work with you to arrive at mutually-agreeable and affordable terms.
Areas of Expertise
Ambulatory Medicine
Emergency Medicine
Myocardial Infarction
Pulmonary Embolism
Additional Expertise:

Walk-in Clinic; Appendicitis; Retained Foreign Body; Stroke; Heart Attack; Pulmonary Embolism; Failure to Diagnose; Delay in Diagnosis; Trauma; Eclampsia; Airway; Acute; Allergic; Anaphylaxis.
Areas Served
Urgent Care & Emergency Medicine -- All States
Licenses
Licensed to practice medicine in Hawaii, California, Texas, Florida and New York.
Affiliations
Lifetime fellow, American College of Emergency Physicians
Qualifications
Qualifications as an Expert Consultant or Witness

Education

Graduated Stanford University with honors.
Graduated UCLA Medical School with Achievement Award for academic excellence.
Elected president of AOA, an honors organization for Medical School graduates.

Clinical Experience

Practiced hospital-based emergency medicine for 27 years, from 1974 until 2001.
Practice settings ranged from rural community hospitals to inner city trauma centers and university-affiliated teaching hospitals.
Treated an estimated 120,000 emergency patients.
Currently in active practice of Urgent Care Telemedicine since 2016.

Academic & Administrative Appointments

UCLA Clinical assistant professor, Emergency Medicine, 1986-1991.
Advanced Cardiac Life Support Instructor, American Heart Association, 1985-2001.
Advanced Trauma Life Support Instructor, American College of Surgeons,1985-2001
Director of Emergency Department, Ridgecrest Community Hospital, 1985-1993.

Board Certification

Certified by American Board of Emergency Medicine,1981 – 2027
Certified by American Board of Urgent Care Medicine, 2016 – 2024

Commitment to Continuing Education

American Board of Emergency Medicine's Maintenance of Certification*
600 hours of Category I education, focused on Emergency Medicine, 2016-2019.
Passed written and oral re-certification exams in Emergency Medicine, 2016-2017, demonstrating comprehension of current standards of practice.

*According to Certificationmatters.com, "Participating in Maintenance of Certification (MOC) means a doctor continues to meet the requirements of his or her medical specialty Board(s) for ongoing learning and assessment…[to] continually refresh and expand their knowledge. A doctor participating in MOC shows a commitment to lifelong learning and ongoing self-evaluation, and is engaged in measuring and improving his or her practice."
Awards & Honors
Upjohn Achievement Award for Academic Excellence.
Professional References
Magali Sunderland
Trecker Fritz & Williams
820 Mililani St #701
Honolulu, HI 96813
Tel: (808) 797-3363 Fax: (808) 533-3684
Email: mvs@lawctr.net

Daniel Flaherty
Flaherty Gallardo Lawyers
P.O. Box 1968
Great Falls, MT 59403
Tel: (406) 727-8494 Fax: (406) 727-8537
daniel@flahertylawyers.com
Education
Stanford and UCLA-trained
Articles Published by David Dantes, M.D.
Hawaii Law Firm Recommends Dr. David Dantes
The law firm of Trecker Fritz & Williams recommends "without hesitation" the expert witness services of Dr. Daivd Dantes.
Read Article
Montana Law Firm Recommends Dr. David Dantes
Dr. David Dantes provided expert witness services for the law firm of Flaherty Gallardo in Great Falls, Montana. Attorney Daniel J. Flaherty writes to recommend Dr. Dantes' services.
Read Article