Mechanical Engineering Expert Witness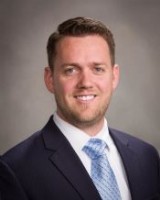 David G. Smith, MSME, MBA, PE, CSP - Alpine Engineering & Design, Inc
111 West Canyon Crest Road
Alpine
,
Utah
84004

(801) 763-8484

https://alpineeng.com
► Contact David G. Smith, MSME, MBA, PE, CSP - Alpine Engineering & Design, Inc
Expert Witness
Forensic Expert
Litigation Support
Speaker
David Smith is the Vice President of Alpine Engineering and Design. He has bachelor's and master's degrees in mechanical engineering, and an MBA. He is a licensed professional engineer (PE) and loves product development and patent work. He is also a certified safety professional and is passionate about using risk assessments to develop safe products.
Services
Mr. Smith has been involved in hundreds of consulting projects. Major areas of focus and expertise include: aerial lifts, trailers, towing systems, tarping systems, refuse trucks, exercise equipment, forklifts and telehandlers, drilling equipment, oil and gas equipment, heavy equipment, hydraulic equipment, consumer products, chairs and seating, plastic design, structural analysis, designing to standards, and design for safety.
Litigation Support Services

Mr. Smith has been retained as an expert on over 50 patent, product liability, and personal injury cases and has testified in a number of these. He has worked as a senior associate on an additional 45+ patent cases and an additional 75+ product liability/personal injury cases. Mr. Smith has attended SEAK expert witness training and has experience and competency in the following areas:

Patent Invalidity/Non-infringement
Patent Infringement/Validity
Prior Art Searching
Claim Construction
Product Liability
Personal Injury
Failure Reconstruction
Safety
Areas of Expertise
Additional Expertise:

Automated Loaders, Hydraulic Engineering, Lifts, Lift Truck, Professional Engineering, Safety Engineering, Safety Equipment, Tractors, Power Tools, Patent Invalidity/Non-infringement, Patent Infringement/Validity, Prior Art Searching, Claim Construction, Failure Reconstruction, Semi Trailers, Mobile Equipment, Vehicle Mounted Equipment, Agricultural Equipment, Trailer Tarping Systems, Oil/Gas Drilling Equipment, Weight Machines, Athletic Equipment, Exercise Equipment, Amusement Park Rides, Garbage Truck, Machine Guarding, Trailers, Ziplines, Plastic Components, Office Supplies, Food Processors, Blenders, Coffee and Tea Makers, Camera Mounts, Hospital Equipment, Marching Band Equipment, Hinges, Seating, Hand Tools, Springs, Car Seat Gap Fillers, Light Fixtures and Connectors, Baby Bottle Warmers, Cooler Latching Systems.
Profile
Experienced mechanical engineer (MS, PE) with six issued patents and multiple patents pending. Award winning inventor. Vice President of Alpine Engineering and Design, a mechanical engineering consulting company with clients around the United States ranging from individual inventors to Fortune 500 companies. Worked on the development of multiple successful products including among other things: aerial lifts, garbage trucks, trailers, oil and gas equipment, exercise equipment and manufacturing equipment.

Graduated Cum Laude with a bachelor's degree in mechanical engineering. Completed Master of Science Mechanical Engineering and an MBA with an emphasis in product development. Licensed professional engineer (PE) and a certified safety professional in comprehensive practice (CSP). Certified trainer for boom lifts, scissor lifts, rough terrain and counterbalanced forklifts. Over 10 years' experience in product
development, patents, safe equipment design, and design safety reviews.

Experienced expert witness having drafted over 200 reports/declarations in patent cases and catastrophic injury and death cases. Designed and built multiple custom testing devices to obtain data and evaluate opinions. Created multiple demonstratives to explain the mechanics and circumstances of accident sequences and patented devices. Testified in deposition 10 times and in trial once.
Areas Served
All States
David G. Smith, MSME, MBA, PE, CSP - Alpine Engineering & Design, Inc in the Social Networks

Facebook

LinkedIn
Licenses
Professional Mechanical Engineer (PE)
Utah license # 8645497-2202
Idaho License #19657
• Certified Safety Professional in Comprehensive Practice (CSP), License # CSP-30707
• Certified Forklift Operator
• Certified Counterbalanced Forklift Operator Trainer
• Certified Rough Terrain Telehandler Operator Trainer
• Certified Aerial Boom Lift Operator Trainer
• Certified Aerial Work Platform (scissor lift) Operator Trainer
Legal Experience & Services
During his time at Alpine Engineering and Design, Inc., Mr. Smith has become familiar with patent prosecution and patent litigation. He has written several provisional patent applications, and has worked with attorneys in writing the specifications, creating drawings and drafting claims for utility patents on products he has helped design. As part of the product development process, he has performed patent searches, both for informational purposes and to lessen the likelihood that new developments would infringe other's intellectual property. Mr.
Smith has six issued patents with multiple patents pending.
• 9,387,788 - Combination Trailer
• 9,616,799 - Pneumatic Tank Trailer
• 9,758,083 – Pneumatic Tank Trailer
• 9,789,916 - Pneumatic Tank Trailer
• 10,206,495 - Vehicle Receiver Hitch-Supported Cargo Rack Transformable into a Picnic Table with Benches
• 10,683,176 – Material Placer
As an expert, Mr. Smith has also been involved in patent litigation in the areas of claim construction, prior art and patent searches, infringement/non-invalidity analyses and non-infringement/invalidity analyses on over 45 cases. The following are a few of the categories of patent issues Mr. Smith has consulted on:

Semi Trailers
Mobile Equipment
Vehicle Mounted Equipment
Agricultural Equipment
Trailer Tarping Systems
Oil/Gas Drilling Equipment
Weight Machines
Athletic equipment
Plastic Components
Office Supplies
Food Processors
Blenders
Coffee and Tea makers
Camera Mounts
Hospital Equipment
Marching Band Equipment
Hinges
Seating
Hand Tools
Springs
Car seat gap fillers
Light Fixtures and Connectors
Baby bottle warmers
Cooler Latching Systems
Affiliations
National Safety Council
Utah Safety Council
National Association of Trailer Manufacturers (NATM)
North American Trailer Dealer Association (NATDA)
Publications
Peer Reviewed Publications

• Off-axis Stiffness and Piezoresistive Sensing in Large-displacement Linear-motion MEMS (Brigham Young University, Master's Thesis, 2009)
• Piezoresistive Encoders for Ratcheting Actuation Systems (Sensors and Actuators A: Physical, Volume 165, Issue 2, February 2011)
• Design Optimization of a Linear-motion Large-displacement Micro Mechanism for High Off-axis Stiffness (ASME International Design Engineering Technical Conferences IDETC/CIE 2009)
• Metrics for Evaluation and Design of Large-displacement Linear-motion Compliant Mechanisms (Journal of Mechanical Design, 2012)

Trade Magazine and White Paper Publications

• An Engineering Guide for Trailer Safety Chain Installation, Attachment and Use (White Paper, Linklock.net)
• Your Rear Impact Guard Questions Answered (Tracks Magazine, National Association of Trailer Manufacturers, September/October 2019)

Blog/LinkedIn Articles

• 9 Ways Engineering Analysis Adds Value to Your Manufacturing Operations
• 100% Defense Verdict in Forklift Case – Reviewed by a Mechanical Engineering Expert Witness
• The Safety Cliff
• Take the Handcuffs Off of Your Safety Managers
• What is a Provisional Patent Application?
• 7 Unexpected Lessons from Preparing to Launch a Product on Kickstarter
• 9 Ways to Find Your Next Expert Witness on a Single Cup of Coffee
Education
• MBA, Brigham Young University, Emphasis in Product Development (2011)
• Masters of Science, Mechanical Engineering, Brigham Young University (2011)
Thesis: Off-axis Stiffness and Piezoresistive Sensing in Large-displacement Linear-motion MEMS
Areas of study: Compliant Mechanisms, Springs, Structural Analysis, MEMS, Stress and Deflection analysis, FEA, Machine Design, Product Development
• Bachelor's of Science, Brigham Young University - Idaho, Mechanical Engineering
Cum Laude Graduate