Correctional Medicine Expert Witness / Prison MD Expert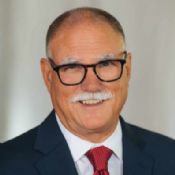 David M. Mathis, MD, CCHP-P, FAAFP
4107 Casper Way
Napa
,
California
94558

(703) 431-7586

https://www.prisonmdexpert.com/
► Contact David M. Mathis, MD, CCHP-P, FAAFP
Expert Witness
Litigation Support
Speaker
Physician & Surgeon at the 2500 inmate California Medical Facility and primary Hospice Physician for the California Department of Corrections and Rehabilitation until 2020. Former Medical Director of a 3500 inmate facility in Maryland. 20+ years' correctional experience (in various settings) that includes emergency care, acute care, chronic care, hospice care and utilization management. Certified Correctional Health Professional-Physician, Board Certified in Family Practice with added credentials in Hospice and Palliative Medicine. During his time in family medicine private practice, he taught medical students from George Washington University School of Medicine and the University of Virginia Medical School as an Associate Professor. Experienced expert witness since 1992.
Services
Dr. David M. Mathis' interest in prison medicine developed early in his career while providing health care to inmates in Virginia. He has extensive experience in correctional healthcare issues and provides expert witness consultation and testimony to law firms.
Areas of Expertise
Additional Expertise:

Access to Care in Jails; Access to Care in Prisons; Standard of Care Violations; Delayed Diagnosis and Treatment; Deliberate Indifference; Healthcare Access; Delayed Diagnosis and Treatment in Prison; Chronic Care Standards (Diabetes, Heart Disease, Seizure Disorders, Hypertension); Pain Control; Mental Health in Prisons; Inmate Medical Consent; Cruel and Unusual Punishment in Correctional Facilities; Palliative Care; End of Life Issues In Prison; Constitutional Sufficiency of Care; Utilization Management in Corrections; Heat-related Injuries.
Areas Served
All States
Affiliations
American Correctional Association
American Academy of Family Physicians