Computer Forensics and E-Discovery Expert Witness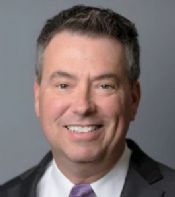 Digital Evidence Ventures
970 Reserve Drive
Suite 133
Roseville
,
California
95678

(916) 883-2020

https://digitalevidenceventures.com
► Contact Digital Evidence Ventures
Expert Witness
Forensic Expert
Litigation Support
Speaker
Digital Evidence Ventures is made up of a team of highly trained experts with over 100 years of combined experience at investigation and computer forensics. The firm is led by former FBI Special Agents and non-practicing attorneys who understand what is relevant to the issues at hand in civil and criminal cases. The firm is led by Don Vilfer, former Supervisory Special Agent in charge of White Collar Crime, Computer Crimes and the FBI Computer Forensics team (CART). In the private sector, Don has provided sworn testimony in digital forensics matters in over 120 cases in state and Federal courts and before the International Trade Commission. Digital Evidence Ventures has offices in the Boise, Idaho and Sacramento, California areas and provides expert services to law firms and businesses worldwide.
Services
Digital Evidence Ventures offers the following services:

- Computer Forensics
Our computer forensics experts use a variety of the latest tools to forensically copy data from computers, drives, servers and cloud storage for examination. Our examination of the preserved data is where we really shine. Our unique background helps us to understand what data is going to be relevant to the cause of action or elements of a crime. Testimonials given by clients, judges and juries have been our greatest reward for cases worked expertly from beginning to end. We have invested heavily in software, equipment, and professionals at our labs to quickly provide results on the most complex cases. Don Vilfer leads the Digital Forensics team and previously founded Califorensics which was sold in 2014. He has extensive sworn testimony experience in cases involving computer and mobile forensics. Other examiners at the firm include former law enforcement and Information Security professionals with vast experience working complex cases and digital investigations.

- Cell Phone Forensics & Location Analysis
Cell phones now collect and contain more information about people than their computers. Courts are beginning to recognize this and are mandating the collection and preservation of phone data related to litigation and public record act requests. We are constantly updating our mobile forensics tools to be on the leading edge of cell phone forensics and data recovery, supporting the recovery of data from hundreds of device models.

Information we can often recover includes deleted text messages, email, location data, cell tower data, photos, call logs and voicemail messages, as well as analyzing for recent activity. Our cell tower location services can help an investigation by pinpointing the location of a phone during a certain point in time. We have the tools and expertise to analyze not only the cell phones, but also call detail records from cell phone providers. We have been certified by courts as experts and provided testimony regarding cell phone forensics and cell tower location analysis, both in civil court and criminal cases.

- High-Tech Investigations
As experienced and licensed investigators, we assist clients with fact finding beyond digital investigations and forensics. Traditional investigation methods such as interviews and public record research often complement our fact-finding missions.

Similarly, when asked to conduct a traditional investigation such as an employee misconduct or workplace investigation, having the tools and knowledge to incorporate digital forensics to review cell phones and computers often reveals information missed by other investigators that can quickly resolve issues of fact. We receive annual Title IV investigator training and train workplace investigators on investigative techniques and digital forensics issues.

- Security Vulnerability Surveys
Network Security Surveys
Is our network secure? This is a question often posed to us and one most businesses should be not only asking, but addressing. All networks are vulnerable but it is important, and likely required, to take best steps to ensure data security. We deal with data security issues daily, both to prevent and in response to breaches and are well equipped to test and examine networks for vulnerabilities. Each survey is tailored to the business, threats, regulatory requirements and network. Some can be conducted remotely.

Physical Security Surveys
Your business, including your data, is only as secure as your physical space. Our team includes trained Association of Threat Assessment Professionals (ATAP) experts, Infrastructure Protection certified professional and a former FBI Supervisor for Infrastructure Protection. Our experts on physical security will survey your facilities and consult with you on potential vulnerabilities and recommendations. Our surveys will result in a plan to better protect property and people within your organization and part of that plan may be training we provide. Through our network of other former FBI Agents worldwide, we can survey and assist with protection anywhere.

Those commonly in need of a physical security survey include schools, manufacturing facilities, food processing plants, churches and personal residences of high-profile business owners.
Litigation Support Services

Digital Evidence Ventures has provided expert testimony in over 100 cases before Federal and State courts, administrative bodies and the International Trade Commission.
Areas of Expertise
Additional Expertise:

Cell Tower Location Analysis, E-Discovery.
Profile
Digital Evidence Ventures is made up of a team of highly trained experts with over 100 years combined experience at investigation and computer forensics. With offices in Boise and Sacramento, the firm is led by former FBI Special Agents and non-practicing attorneys who understand what is relevant to the issues at hand in civil and criminal cases. We partner with attorney and business clients to develop effective and relevant fact or data gathering efforts and to form effective strategies to get relevant evidence to resolve litigation or inform business decisions. When it comes to the end game, we can deliver, having provided expert sworn testimony in over 100 cases.

Our firm was established in 2002 at the urging of attorneys who expressed a need for high-tech forensics in the private sector. A couple of attorneys opined that their cases would be well served with FBI-level forensics and investigations. Don first made the leap to the private sector with Pam joining a few years later once the firm had four experts. Now with 20 years of service to our clients, the success stories are plentiful.
Digital Evidence Ventures in the Social Networks

LinkedIn
Qualifications
Access Certified Examiner (ACE) certification for Computer Forensics & Decryption
Cellebrite certifications in Physical and Logical Analysis of mobile devices
Magnet Certified Forensic Examiner (MCFE)
Certified Fraud Examiner (ACFE)